IIT Bhubaneswar head axed after steep fine complaint
The ABVP had alleged that Raja Kumar had been giving undue advantage to Telugu-speaking candidates while appointing teachers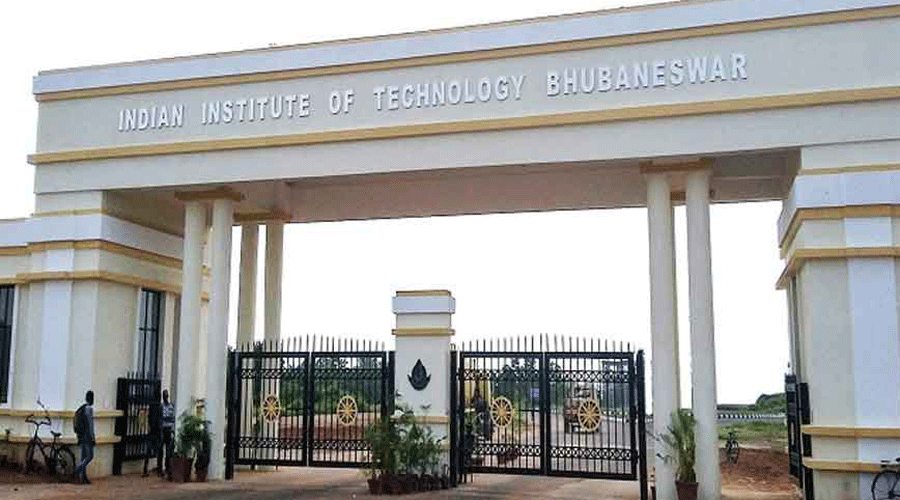 The council on Friday issued a letter to IIT Bhubaneswar directing Raja Kumar to hand over charge to IIT Kharagpur director V.K. Tewari with immediate effect.
File photo
---
New Delhi
|
Published 03.04.22, 01:39 AM
|
---
The IIT Council, the governing body of the tech schools, has removed the in-charge director of IIT Bhubaneswar, R.V. Raja Kumar, following complaints of irregularities in appointments and saddling students with steep fines for minor offences.
Education minister Dharmendra Pradhan, as IIT Council chairman, took the decision to remove Raja Kumar, who had been on extension after completing his five-year term in April 2020.
Raja Kumar has been shown the door at a time the IIT Council is already in the process of appointing a new director after approval from the Visitor, in this case the country's President. A panel interviewed shortlisted candidates on March 15.
The council on Friday issued a letter to IIT Bhubaneswar directing Raja Kumar to hand over charge to IIT Kharagpur director V.K. Tewari with immediate effect.
Two faculty members at IIT Bhubaneswar felt the government action was rare because a regular director was expected to be appointed any day.
The Akhil Bharatiya Vidyarthi Parishad (ABVP), the students' wing of the RSS, had complained to then higher education secretary Amit Khare last year about alleged irregularities at the institute under the leadership of Raja Kumar.
The ABVP had alleged that Raja Kumar, who hails from Andhra Pradesh, had been giving undue advantage to Telugu-speaking candidates while appointing teachers. Around 70 per cent of the 40 faculty positions filled up during his tenure have purportedly gone to candidates from Andhra Pradesh.
Raja Kumar had also been accused of imposing steep penalties, sometimes as high as Rs 50,000, on students for minor offences such as making noise in hostels or defacing walls.
There had also been allegations that Raja Kumar did not have smooth professional relations with certain junior faculty members, who were unhappy over his behaviour.
IIT Bhubaneswar's ranking among engineering institutes went down from 22 in 2020 to 28 in 2021 under the National Institute Ranking Framework.
According to the IITs' statute, the tenure of an incumbent director can be extended till June 30 of the year of completion of tenure. Under that rule, Raja Kumar had initially been given charge till June 30, 2020, after his term ended in April that year.
Then HRD minister Ramesh Pokhriyal had later invoked emergency powers granted to the IIT Council chairman to grant Raja Kumar an indefinite extension till the appointment of a regular director. After Pradhan took charge, he examined the complaints against Raja Kumar and decided to drop him.
The Telegraph wrote to the official email addresses of the IIT Bhubaneswar director and registrar asking about the charges against Raja Kumar.
Registrar Devaraj Rath replied: "Somewhere in the past it was learnt by the institute that a student organisation got a news published in a local daily about some irregularities… in the institute. But the institute has never received any such complaints either forwarded by the ministry or from such organisation.
"Imposition of penalty on students due to violation of norms is a very general phenomenon as per the institute disciplinary rules.  The complaint of heavy penalty, as claimed, is factually not correct."
About the decline in ranking, the registrar said: "This may be due to some inadvertent feeding of data by way of omission or commission on some parameters by concerned persons.  That might have resulted in the dropping. In fact it is neither a lapse nor any kind of irregularities."