Home-grown cervical cancer jab
Public health experts have long regarded HPV vaccines as the most promising intervention for preventing cervical cancer triggered by genetic and cellular changes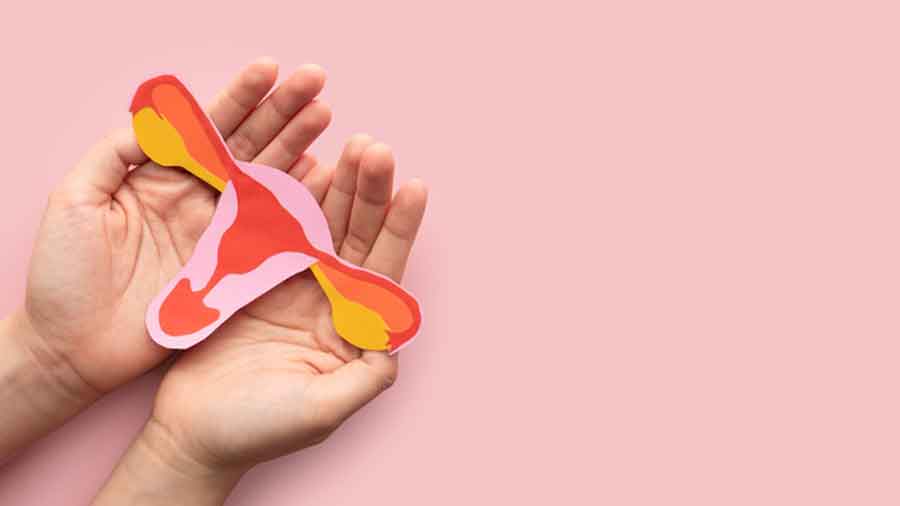 Representational image.
File photo
---
New Delhi
|
Published 01.09.22, 02:25 AM
|
---
India is set to launch the country's first home-grown vaccine designed to protect recipients from cervical cancer caused by the human papilloma virus (HPV), 14 years after introducing two foreign HPV vaccines.
Union minister of state for science and technology, Jitendra Singh, will on Thursday "announce" the vaccine developed by Pune-based Serum Institute of India, the science ministry's department of biotechnology (DBT) said on Wednesday.
The quadrivalent HPV vaccine is the outcome of a partnership of DBT's Biotechnology Industry Research Assistance Council (BIRAC) and the Bill and Melinda Gates Foundation that supported Serum's development efforts.Public health experts have long regarded HPV vaccines as the most promising intervention for preventing cervical cancer triggered by genetic and cellular changes in the uterine cervix induced by the sexually transmitted HPV.
Cervical cancer is the second most prevalent cancer in the country. Current estimates indicate that around 125,000 women are diagnosed with cervical cancer and around 75,000 die from the disease in India every year.
The announcement of the homegrown quadrivalent HPV vaccine seeks "to create a high visibility and high decibel opportunity to build awareness" about the vaccine and how it can protect women and girls from cervical cancer, DBT officials said.
The three-dose HPV vaccines have been available in India for nearly 14 years in the country's private healthcare market where, doctors say, it is priced at around Rs 3,500 per dose. But they remain available only to households that can afford them.
Medical experts view the emergence of Serum's homegrown HPV vaccine, approved by the country's apex drug regulatory authority earlier this year, as "an opportunity" to expand access to the vaccine."We've been waiting so long for this," said Neerja Bhatla, professor of gynaecology at the All India Institute of Medical Sciences, New Delhi, who was among doctors involved in clinical trials with the vaccine.
"We're hoping this vaccine will spur the government into including it in the universal programme," she told The Telegraph.
The Serum vaccine is expected to cost much lower than the foreign vaccines. The National Technical Advisory Group on Immunisation (NTAGI) — an expert panel that advises the Centre on vaccines — had in December 2017 recommended the nationwide introduction of the HPV vaccine to address India's high burden of cervical cancer.But the Centre has not been able to accept the NTAGI recommendation primarily because of the vaccine's high cost, health experts said.
Only Punjab and Sikkim have introduced free HPV immunisation through state funds.The Serum's HPV vaccine has been evaluated as a two-dose vaccine and approved for both girls and boys. While they are primarily intended to protect women from cervical cancer, doctors say, HPV vaccines can also protect men and women from certain oral and anal cancers and men from penile cancers.India's drug regulatory authority had approved the foreign-made HPV vaccines in July 2008 and September 2008.