Happy to know how many are doubtful citizens, says AIUDF
Party slams Himanta Biswa Sarma for saying that people praying to Krishna and Durga have been excluded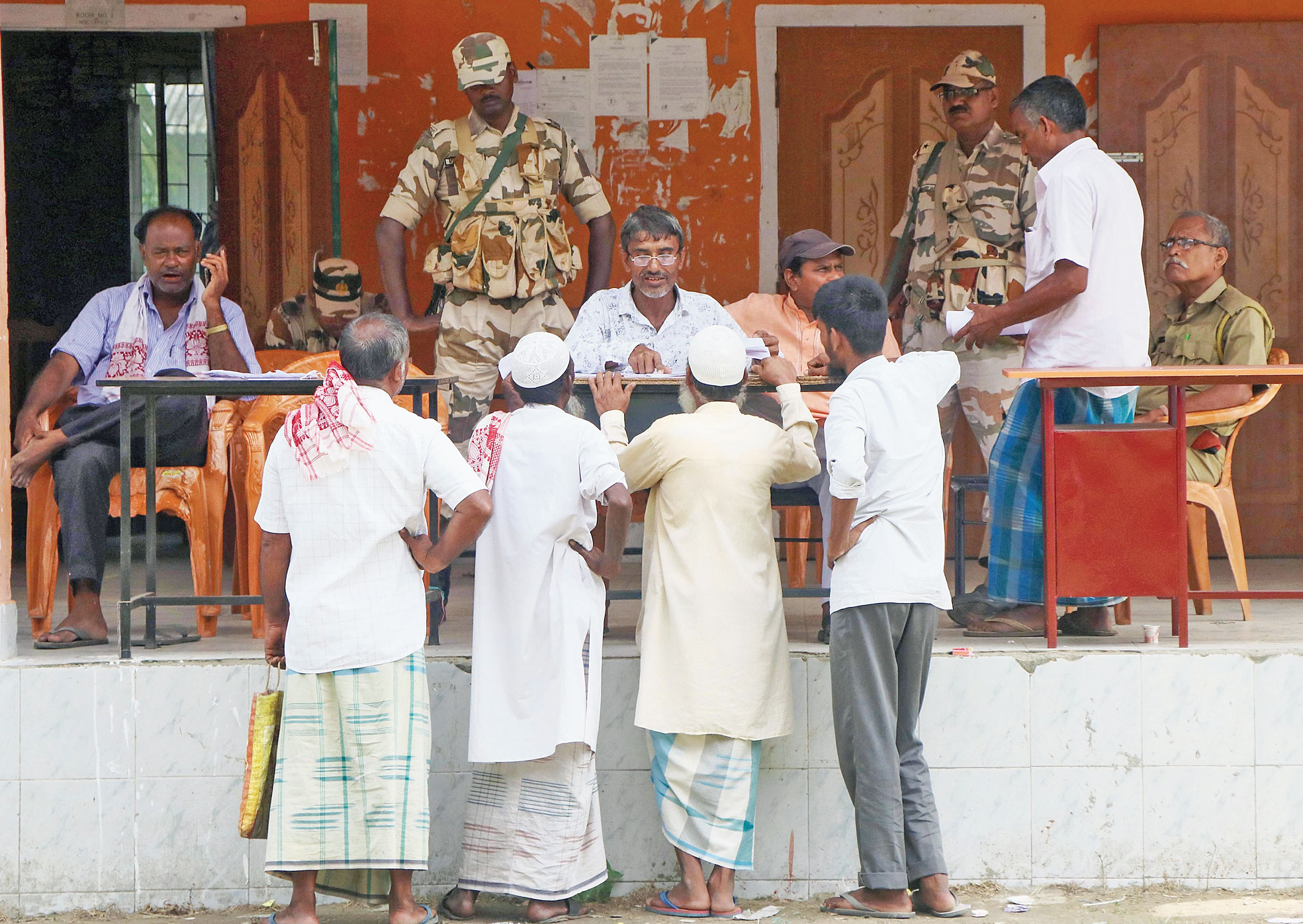 Applicants check their names in the final NRC list in Kamrup district on Saturday.
PTI
---
Published 31.08.19, 10:31 PM
|
---
Guwahati: The All India United Democratic Front (AIUDF) on Saturday said it was happy with the publication of the final National Register of Citizens (NRC) because it had finally got an estimated official figure of doubtful citizens.

AIUDF general secretary Aminul Islam alleged that the BJP and its allied organisations were politicising the issue. "We condemn Himanta Biswa Sarma's comments mentioning that people praying to Lord Krishna and Goddess Durga have been declared foreigners. One should remember the NRC update was carried out to detect foreigners irrespective of religion," he said.
"Many indigenous people failed to make it to the final NRC because of human error at the seva kendras. We are ready to provide legal aid to genuine citizens whose names have been left out of the final NRC. We appeal to the people to maintain calm as there are provisions to appeal before foreigners tribunals," he said.
Aminul said the publication of the NRC had provided a specific figure of possible illegal migrants in Assam.
Former chief minister Hiteswar Saikia had put the number of infiltrators at about 30 lakh. Former Union home minister Indrajit Gupta, who served during the United Front governments of H.D. Deve Gowda and I.K. Gujral, had stated there were about 40 lakh foreigners in Assam.
Former Union minister of state for home Kiren Rijiju had said in the Rajya Sabha on November 16, 2016, that there were 20 million illegal foreigners in India.
In July 2004, then Union home minister Sriprakash Jaiswal had told the Rajya Sabha that the number of illegal immigrants was 12 million, but had then backtracked saying the figure was based on "hearsay from biased parties".
Aminul said the illegal foreigners' issue had been plaguing Assam for over 40 years and the AIUDF was thankful to the Supreme Court for monitoring the matter till the end.