Govt quells Delhi University crisis
The education ministry upheld the decisions of the acting vice-chancellor and annulled the steps taken by the vice-chancellor who is on leave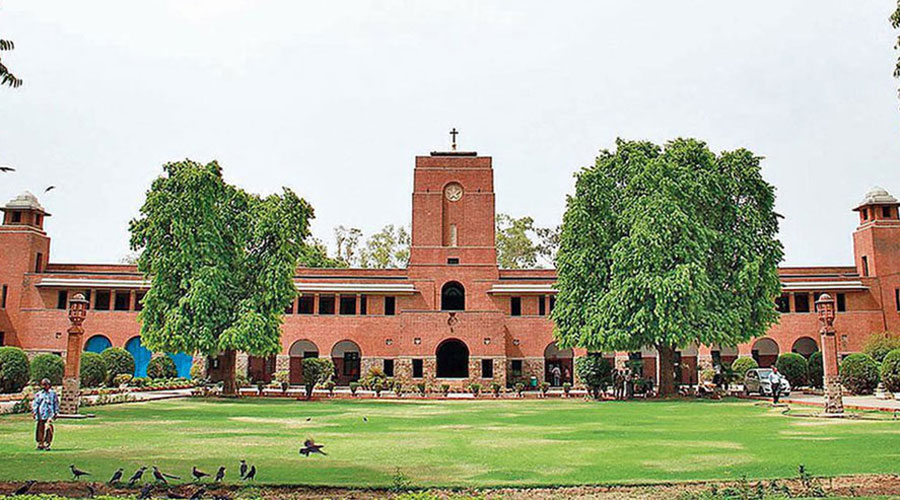 ---
---
The education ministry has stepped in to quell the leadership crisis at Delhi University, upholding the decisions of the acting vice-chancellor while annulling the steps taken by the vice-chancellor who is on leave.
After the DU Executive Council presided over by acting VC and acting pro-VC P.C. Joshi appointed Vikash Gupta as regular registrar and Girish Ranjan as finance officer late on Wednesday night, VC Yogesh K. Tyagi had on Thursday morning appointed Geeta Bhatt, an associate professor of Bhaskaracharya College, as the acting pro-VC replacing Joshi.
Tyagi, who has not been coming to office for almost two months apparently because of illness, himself signed the letter. In Tyagi's absence, acting pro-VC Joshi has been also operating as the acting VC.
The education ministry, however, endorsed Joshi's decisions.
In a letter issued in the evening and signed by Birendra Kumar Singh, deputy secretary in the education ministry, the government also annulled all decisions taken by Tyagi.
The ministry held that Tyagi was absent on medical grounds and could not issue orders without formally rejoining after submitting a medical certificate.
Joshi shall continue as the acting VC, the letter stated, also implying that the appointments made by him would be official.
Calls, mails and text messages to Tyagi and Joshi for comments on the crisis went unanswered on Thursday.
On Wednesday, Joshi began the process of appointing a regular registrar and a finance officer by calling the Executive Council meeting. Tyagi did not approve of this as he had earlier in the day appointed Prof P.C. Jha as acting registrar. As a mark of protest, Jha on Wednesday sat in the registrar's office in the VC's building for several hours and locked the room before leaving.
On Thursday morning, Joshi responded by locking up the entire premises of the VC's office and continued to remain inside till late in the night to send the message that he still held his posts.
Gupta took charge as registrar after meeting Joshi. Bhatt, too, took charge after meeting Tyagi at his residence.
In the evening Bhatt issued an order stating that the appointment orders issued by Joshi were "without any jurisdiction" and declaring them "null and void".
The chaos had begun affecting the functioning of the institutions. The chemistry department of DU had to cancel scheduled interviews for guest faculty members on Thursday as there was no nominee from the VC in the selection panel.
"The university is saved from whimsical decisions," Prof. Inder Mohan Kapahi posted on Facebook after the government's intervention.