Government bans onion exports
The move is aimed at increasing the availability of the commodity in the domestic market and containing rising prices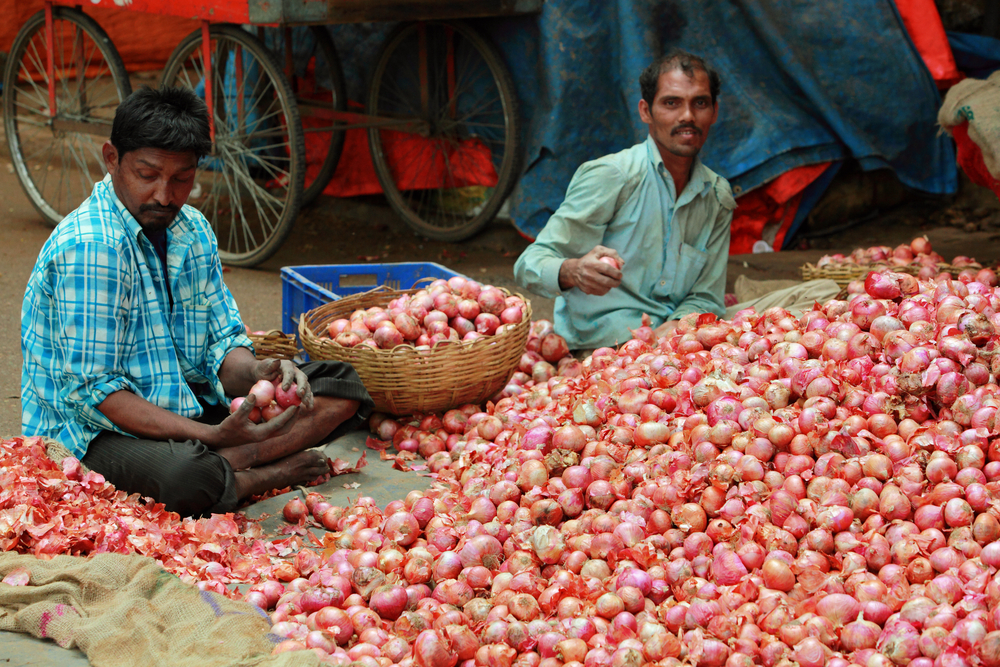 ---
---
The government on Sunday banned the export of onions to increase the availability of the commodity in the domestic market and contain rising prices.
'Export of all varieties of onions...is prohibited with immediate effect,' the Directorate General of Foreign Trade (DGFT), an arm of the commerce ministry which deals with exports and import related issues, said in a notification.
The DGFT on September 13 had imposed a minimum export price (MEP) of USD 850 per tonne to curb its shipments and help bring down rising domestic prices. The MEP is the rate below which no exports are allowed.
In order to provide relief to consumers from high prices, the central government is also offloading 50,000 tonnes of the buffer stock of onions across the country.
Retail onion prices have skyrocketed to Rs 60-80 per kg in Delhi and some other parts of the country due to supply disruption.
On Friday, September 27, 2019, Delhi chief minister Arvind Kejriwal announced that the Delhi government would sell onions at Rs 23.90 per kilo. He said that onions would be sold at this rate at 400 ration shops and 70 mobile vans.
Onion prices have skyrocketed in the past month because of short supply from flood-hit onion-growing states such as Maharashtra, Karnataka, Madhya Pradesh, Bihar and Uttar Pradesh. Wholesale dealers say that hoarders are making the problem worse.
Union minister of Consumer Affairs, Food & Public Distribution, Ram Vilas Paswan, has warned hoarders and black marketers that strict action will be taken against them, as onion prices have gone up across the country.