Global glory for Gaitonde
Late artist's works fetch top prices at auction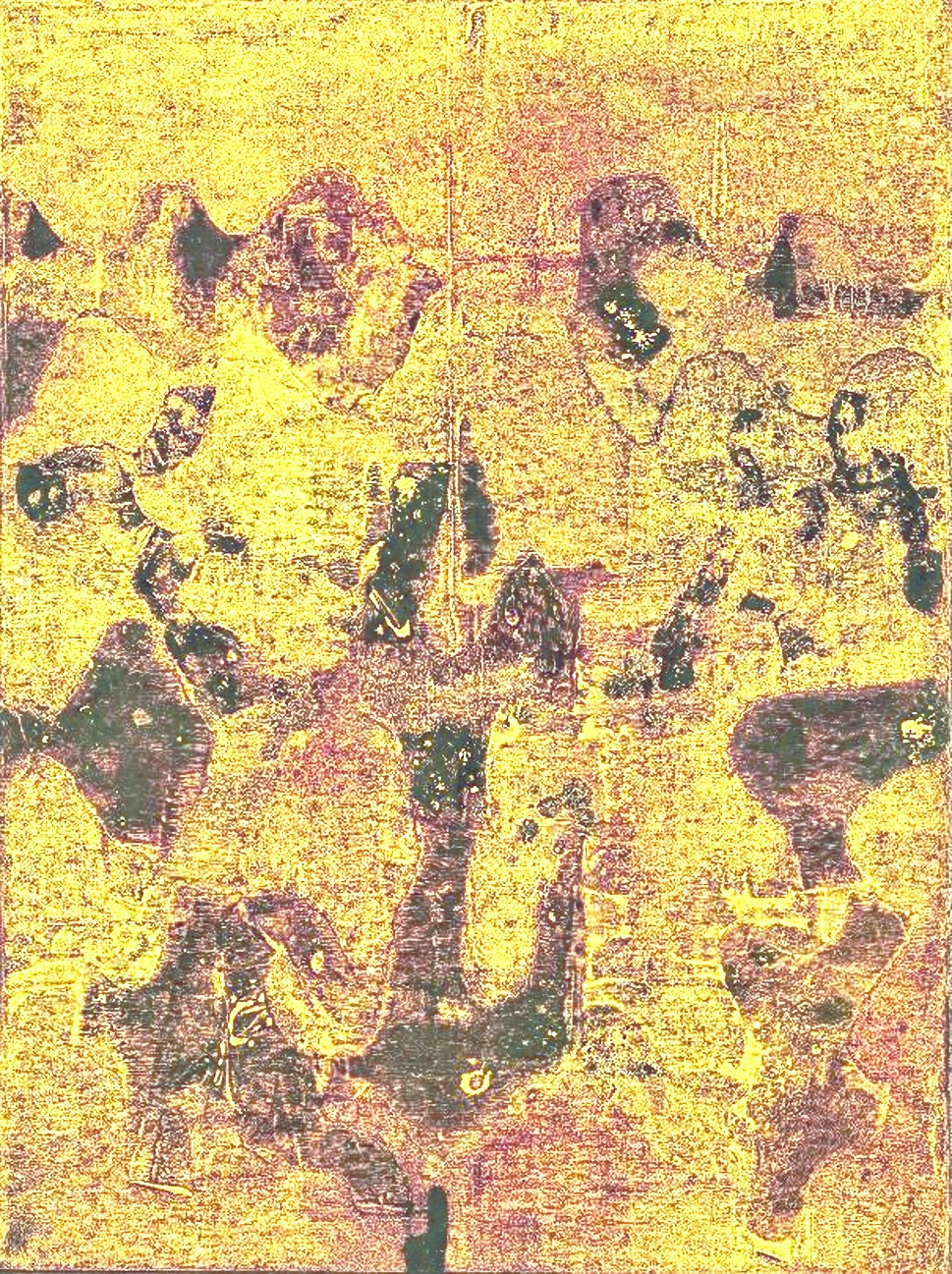 ---
London
|
Published 29.05.16, 12:00 AM
|
---
London, May 28: Once he was a struggling artist who had to be sent dal and rice by a kindly friend and artist neighbour. But this was Vasudeo S. Gaitonde's week in London when two of his paintings fetched the top prices, totalling £2,213,000, at an auction held at Christie's.
Together they made up half of the total value of sales worth £4,429,625 of the South Asian and Contemporary Art Auction.
Christie's said "the selection of modernist sculpture did exceptionally well achieving world auction records for Meera Mukherjee (£110,500), as well as for sculptures by Ramkinkar Baij and Sadanand Bakre. Notably, works offered by Jamini Roy, Bhupen Khakhar and Francis Newton Souza from private collections achieved particularly strong results."
Damian Vesey, head of sale, London, South Asian Modern and Contemporary Art, said in a statement: "We were pleased to see very strong prices achieved for Vasudeo S. Gaitonde, the top two lots of the sale, each selling for over one million dollars and also saw record prices for major works of Indian modernist sculpture."
"The London sale also benefited from significant interest in the Indian artist Bhupen Khakhar, with all works selling above estimate, ahead of his major retrospective opening next week at Tate Modern in London," the statement added. "The range of prices realised demonstrates a broad interest in the category from new buyers to seasoned collectors spanning across early modern through to contemporary works."
Combined with the Arts of India auction, which took place earlier in the morning of May 26 and the Indian Art Online only auction Images of Rajasthan, brought the total for Christie's Indian Art Week London to £5,600,133.
The first Gaitonde, an untitled oil canvas from 1975, went to a buyer in the sale room for £1,370,500, against an estimate of £400,000.
Its provenance was described as "acquired directly from the artist, thence by descent".
The second Gaitonde, an oil on canvas painted in 1958 and also untitled, went for £842,500, realising the lower end of the estimate range of £800,000-£1,200,000.
This was its provenance: "In the collection of Mr T Borden, an American merchant marine who was introduced to Gaitonde's paintings through Kumar Gallery, Calcutta, and acquired several of the artist's works from the late-1950s to early-1960s. Gifted to a private American Collection, circa 1970. Gifted to the Richard F. Brush Art Gallery of St. Lawrence University, Canton, New York, by the above. Christie's London, 11 June 2013."
Buyers new to Gaitonde were given a brief account of the artist by the auction house.
Gaitonde "was not a prolific painter, completing only five or six deeply considered canvases a year. For the artist, the physical act of painting his canvases was meticulous and precise, but it was the formulation of the concept and the incubation of the painting as an idea in his own consciousness that absorbed most of his attention and time.
"An uncompromising artist of great integrity, Gaitonde distanced himself from anything he deemed superfluous to the contemplative rigour he believed his art required.
"Following a 1964 trip to New York on a Rockefeller Fund Fellowship, where Gaitonde experienced the works of several Abstract Expressionist and Conceptual artists first hand, his style began to evolve. Over the next decade, his paintings explored the relationships between form, light and colour in a diligent, yet sophisticated manner.
"This painting from 1975 showcases Gaitonde as painter and philosopher at the zenith of this exploration. Completed shortly after his move to Delhi, this work represents a mature, confident and resolved vocabulary and is testament to the artist's technical mastery of form, light and colour. Scrupulously manipulating pigments, the artist coordinated their convergences and reactions on the canvas with precision, leaving nothing to chance. The multi-layered result of this process illuminates Gaitonde's deep interest in the methodology of painting itself."
There is also a note on Gaitonde's friendship, stretching 50 years, with fellow artist and writer Ram Kumar who helped him financially when this was most needed: "Kumar bought this painting from Gaitonde at an exhibition in Delhi in the mid-1970s. After Kumar's first choice of paintings from the show was requested by Tom Keehn, their friend and the American representative of the Rockefeller Fund in India, he gave it up and picked this luminous canvas from 1975. For more than forty years, Ram Kumar proudly hung this painting in his home, a mark of the high regards in which he held Gaitonde, and his deep respect for the latter's artistic integrity and uncompromising dedication to his work."
"Gaitonde and Ram Kumar first met in Bombay in the early 1950s through the artist and gallerist Bal Chhabda, who was a common friend. Although Kumar was living in Delhi following his return from France, he frequently travelled to Bombay to exhibit his work at the Alliance Française, once even moving his family to the city for six months in 1954. Gaitonde, too, would travel to Delhi for his exhibitions at Kumar Art Gallery, and the two continued to meet, developing a close friendship based on mutual respect that would last till Gaitonde passed away in 2001.
"Over the next two decades the two artists met frequently, even though they lived in different cities, often along with others like Tyeb Mehta, Krishen Khanna and Maqbool Fida Husain.
"When Gaitonde moved to a barsati in the Jangpura neighbourhood of Delhi in 1972, the two became neighbours as well. At least once a week, Kumar would stop by Gaitonde's house on his way to buy groceries in the evening.... Often, the two would go to the cinema together or to the India International Centre to watch obscure French films.
"Along with his wife Vimla, Kumar took great care of Gaitonde in Delhi. Gaitonde was very fond of Vimla, although he categorically forbade her to clean his messy flat. Every day, she would ensure a box of dal would be sent to him from the Kumar household so that he had soft food to eat given his stubborn refusal to get dentures!
"Over the many years of their friendship Ram Kumar also made sure Gaitonde was financially stable when he needed it the most."