Wedding-guest judge drops CBI boss case
Justice N.V. Ramana said he had attended wedding of M. Nageswara Rao's daughter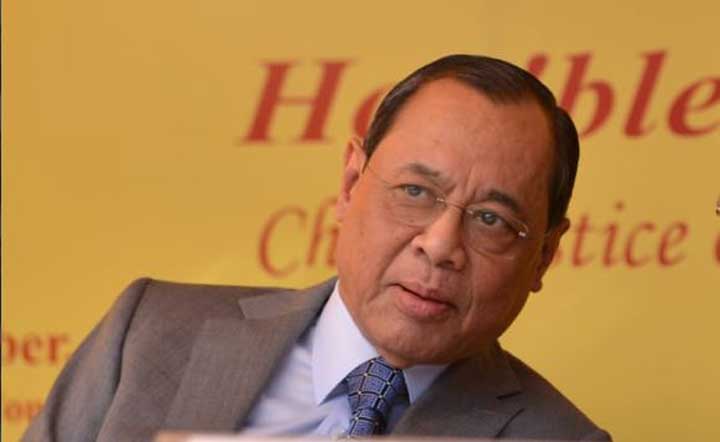 ---
---
Justice N.V. Ramana on Thursday withdrew from hearing a public interest plea that has challenged CBI officer M. Nageswara Rao's appointment as the agency's interim chief, becoming the Supreme Court's third judge to recuse from the case within a fortnight.
The judge said he was withdrawing from the case as he had earlier attended the wedding of Rao's daughter.
"He (Rao) hails from my state (the undivided Andhra Pradesh)… please understand it…," Justice Ramana told senior advocate Dushyant Dave who had appeared for the petitioner, the NGO Common Cause.
Chief Justice of India (CJI) Ranjan Gogoi had recused from the case last week, citing his role as a member of the panel that selects the probe agency's director.
Justice A.K. Sikri, the court's second senior-most judge, then withdrew from hearing the plea but did not give any reason. The decision was interpreted as a bid to avoid a fresh controversy.
The judge was the CJI's representative on the three-member panel — the others being Prime Minister Narendra Modi and Opposition leader Mallikarjun Kharge — that had on January 10 arrived at a 2:1 decision to sack then CBI chief Alok Verma.
Kharge had dissented on the ground that the panel had not given Verma an opportunity to rebut allegations that had been levelled against him.
The government appointed Rao interim chief the same day.
On Thursday, as soon as the PIL came up before the bench of Justices Ramana, M. Shantanagoudar and Indira Banerjee, Justice Ramana told Dave he was recusing from the case.
Dave appeared visibly annoyed. "Should we then go to Delhi High Court?" he asked.
Justice Ramana said he was releasing the matter from his bench and requested the CJI to set up an appropriate bench to deal with the PIL.
The petitioner has termed Rao's appointment "illegal, arbitrary, mala fide and in violation of the provisions" of the DSPE Act, which lays down the procedure for selecting the CBI chief, and the court's January 8 judgment. The court had then said only the selection panel had the power to appoint or transfer the CBI chief.