Election advisory: Officers should not ask jawans vote preference
Army says allegation is 'unfounded'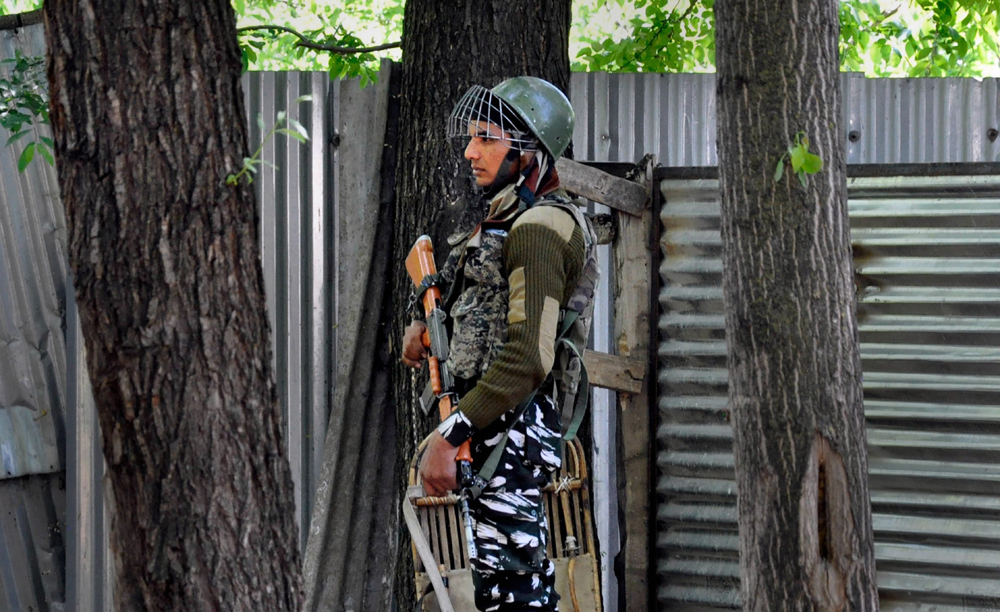 ---
|
Srinagar
|
Published 11.05.19, 01:16 AM
---
The Leh district election officer has advised the army to "sensitise" officers and maintain the sanctity of the poll process after complaints emerged that jawans were being asked to state their voting preferences over the phone.
Avny Lavasa, who is also the Leh deputy commissioner, wrote to the Ladakh-based chief of the 14 Corps on Friday citing a candidate's complaint about "malpractices on part of various commanding officers of the Indian army in the electronic postal ballot system".
"It is alleged that the commanding officers are telephonically asking jawans for their voting preference rather than supplying to them the ballot paper for casting his vote," Lavasa's letter says.
"This is a gross violation of secrecy of voting and a malpractice that has the potential to invite strict legal action…. It is requested that all the concerned officers may be sensitised and the sanctity of election process maintained."
The army has called the allegation "unfounded" but said a probe by the Leh Sub-Area GOC, a major general, is under way.
Lavasa, who happens to be the daughter of election commissioner Ashok Lavasa, responded to The Telegraph through a WhatsApp message saying: "It was only an advisory."
She later sent a statement to this newspaper naming two complainants. "Some complaints were received from contesting (Independent) candidates Sajjad Hussain and Asghar Ali Karbalai regarding postal ballot process to be cast by service personnel," it said.
"No specific instances have been mentioned in the complaints. However, these have been brought to the notice of army authorities…."
State BJP leaders in Leh have already been accused of trying to bribe journalists for favourable coverage ahead of the May 6 vote. Ladakh is witnessing a four-way contest.
Congress candidate Rigzin Spalbar told this newspaper he too had conveyed similar concerns to Avny Lavasa, which means all the candidates except the BJP's have made the same complaint.
Hussain said the allegation had originally come from several jawans posted in high-altitude areas, such as Siachen. "Many people (in Kargil) don't want to vote for the BJP. There's a fear that if a soldier from Kargil conveys his preference through telephone, he will not know where his vote is going," he said.
An army statement said: "No specific instances have been mentioned in the complaints. Preliminary investigations indicate that the complaints are unfounded and appear to have (been) made to tarnish the image of (the) army. (An) in-depth investigation is on to ascertain the details in the most impartial manner. (The) army remains apolitical and we hold this core value in letter and spirit."