ED arrests Chidambaram in jail, government lawyer too busy
The ED arrested him in the INX Media money laundering case with alacrity after a court allowed it to do so if necessary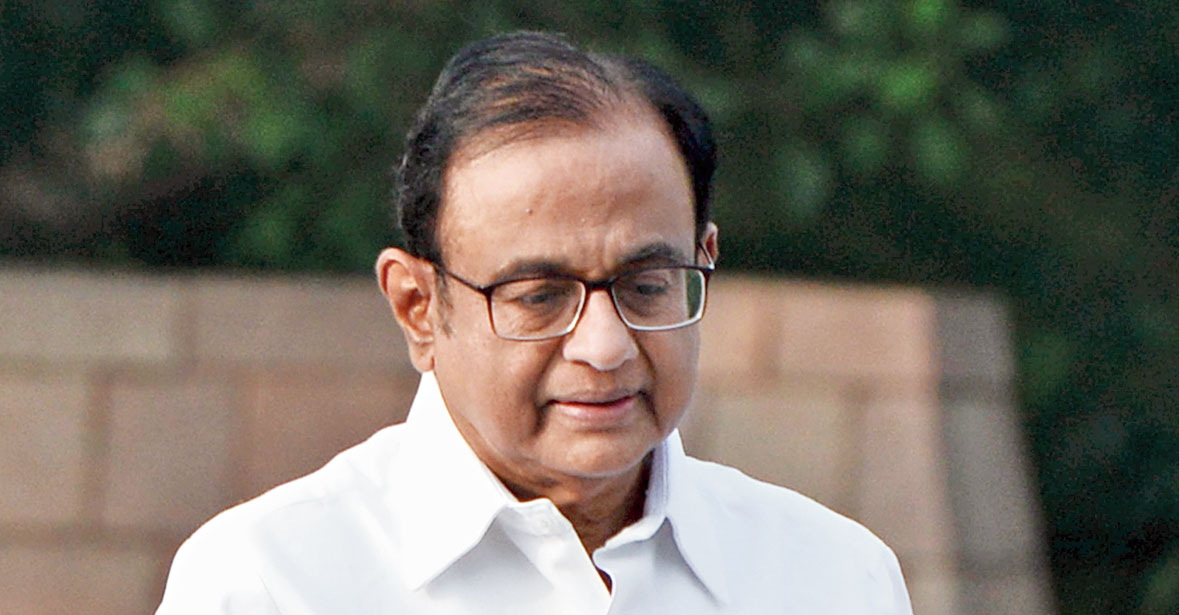 ---
---
The Enforcement Directorate arrested former finance minister P. Chidambaram in Tihar jail on Wednesday and a government lawyer cited preoccupation before another bench that prompted the Supreme Court to defer hearing on his bail plea to Friday.
Chidambaram, who has been in custody for the past 55 days, continued to torment the government on the economy.
In a tweet put out on behalf of Chidambaram by his family, the former minister said: "I shall tweet two economic indicators every day and you can draw your own conclusions."
The two indicators for Wednesday were that per capita consumption expenditure for urban and rural India has decreased and that India's rank on the Hunger Index is 102 out of 117 countries. This means the poor are consuming less and there is serious hunger, he said.
The ED arrested him in the INX Media money laundering case with alacrity after a court on Tuesday allowed it to do so if necessary.
Chidambaram's son Karti said outside the jail that a "charade was being played out for the vicarious pleasure of a few people".
The Supreme Court adjourned the hearing on Chidambaram's bail application in the INX Media corruption case filed by CBI after solicitor-general Tushar Mehta said he was pre-occupied with another case before a constitution bench. Senior advocate Abhishek Manu Singhvi said the government was deliberately delaying proceedings.
However, Mehta told the bench headed by Justice R. Banumathi that "no prejudice" would be caused to Chidambaram if the matter was posted for Friday as the ED had arrested him.