EC moves to insulate officers from disciplinary action by states and Union Territories
The move is significant in the run-up to polls in Assam, Bengal, Puducherry, Tamil Nadu and Kerala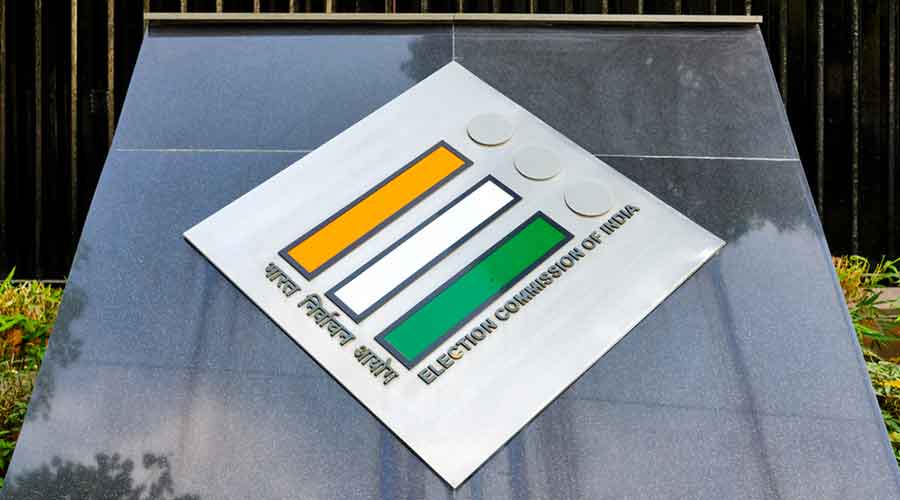 ---
---
The Election Commission has moved to insulate its officers from disciplinary action by states and Union Territories ahead of polls to five Assemblies.
In a letter, the EC has directed all states and Union Territories to seek its approval before initiating disciplinary action against its senior officials or reducing facilities provided to them.
The letter, signed by EC secretary-general Umesh Sinha, has been sent to cabinet secretary Rajiv Gauba, department of personnel and training secretary Ajay Bhalla and all chief secretaries and chief electoral officers, who head the bureaucracy and the election machinery, respectively, in the states and Union Territories.
Sinha wrote: "The Commission has noted some instances of victimisation of Chief Electoral Officers, Addl./Joint/Deputy/Assistant Chief Electoral Officer in the post-election period. Many a times they are targeted for political vendetta by charging them with disciplinary cases on flimsy grounds for their earlier tenures in the state government after the completion of their tenure (as election officials). An environment of fear is created to convey that upright, steadfast and sincere officers can be taken to task at any time, on the flimsiest of grounds."
The letter imposes two restrictions on possible action by states and Union Territories against these officers. "(i) The state/UT governments shall invariably obtain prior approval of the Commission if any disciplinary action is initiated against the Chief Electoral Officers and other officers up to Joint Chief Electoral Officer during their tenure and also up to one year from its expiry. (ii) The state/UT government shall not reduce facilities such as vehicle, security and other facilities/amenities provided to the office of the Chief Electoral Officer for proper discharge of his/her duties."
In 2017, the EC had directed the governments of Bihar and Manipur to withdraw disciplinary action against chief electoral officers Ajay Nayak and V.K. Dewangan, respectively. The duo were perceived to have acted tough against alleged undue interference by the two state governments.
Several officers had also spoken out against the disciplinary action on Andhra Pradesh chief electoral officer Bhanwar Lal by the then N. Chandrababu Naidu government.
The EC's move is significant in the run-up to polls in Assam, Bengal, Puducherry, Tamil Nadu and Kerala. Bengal is seen as a particularly tough election due to multiple complaints by the state's Opposition parties against misuse of the state machinery.
All three election commissioners are scheduled to visit Assam and Bengal next week, and sources said the poll schedule is expected to be longer than usual in Bengal for higher than usual deployment of central forces as well as crowd-control regulations due to the pandemic.