Toll 86, over 10 lakh homes gone
Reports pour in of extensive damage to homes, farmland, embankments and roads in districts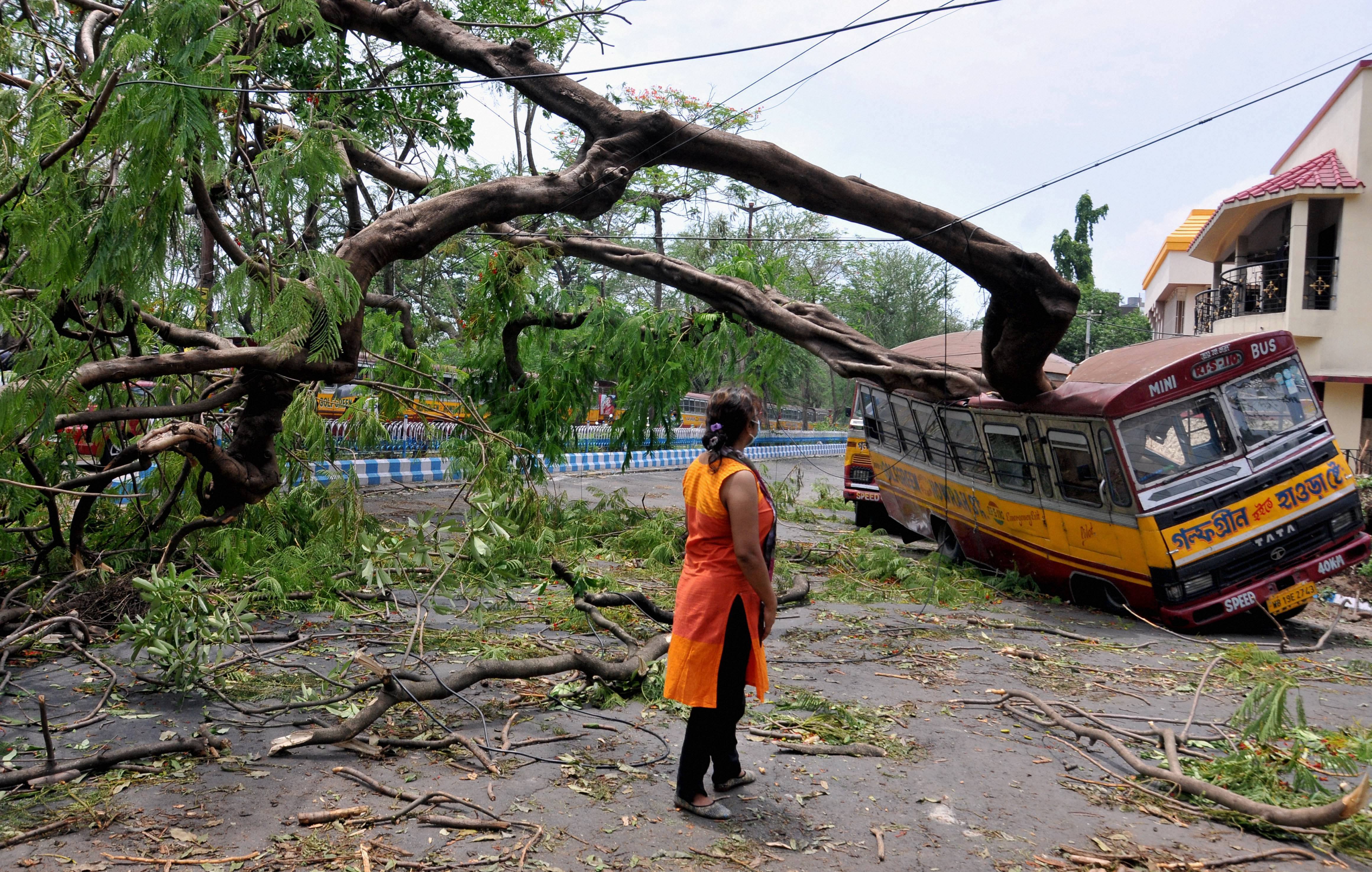 ---
|
Calcutta
|
Published 22.05.20, 10:31 PM
---
The Amphan death toll has climbed to 86 in Bengal while 6 lakh people have been shifted to relief camps, state administration sources said on Friday evening.
'A primary report has been drawn up based on preliminary information from the affected districts. The reports suggest the devastation is huge,' a senior state government official said.
He said most of the deaths had been caused by falling trees (27), electrocution (22) and collapsing structures (21).
According to the primary report, a combined area of 21,560sqkm has been affected across North and South 24-Parganas, Calcutta, East and West Midnapore, Howrah, Hooghly, Nadia and East Burdwan.
'So far, we have received reports that 10.5 lakh dwellings are destroyed completely. The number of partially damaged houses is yet to be assessed,' a source said.
Most of the damaged buildings were mud houses, but concrete houses have also been affected, he said.
The primary report says 1.36 crore people have been affected by Amphan, and the state government has set up more than 5,000 relief camps to shelter 6 lakh people whom the cyclone has rendered homeless.
Sources said the destruction was so intense that many areas remained inaccessible 48 hours after the cyclone, making it difficult for the district authorities to compile detailed reports.
'We have received a comprehensive report from Hooghly, which is a comparatively less affected district,' said an official.
In Hooghly, the cyclone has demolished 19,700 dwellings, severely damaged 28,050 and partially damaged 45,100.
Around 94,726 hectares of farmland in Hooghly have been affected, though the total losses suffered by the agriculture sector are yet to be ascertained.
'If this is what happened in Hooghly, we fear the losses will be much higher in the two 24-Parganas and East Midnapore,' an official said.
More than 70km of river embankments, particularly in South and North 24-Parganas, have been washed away, leaving hundreds of villages flooded.
Most of the roads in the cyclone-ravaged areas are still under water.
'We have heard that hundreds of village roads and many state highways are under water. The roads are likely to be damaged severely as water is their main enemy,' a PWD official said.