Crop fails, two UP farmers offer kidneys
Hailstorms had hit the entire state last season, destroying crops across Uttar Pradesh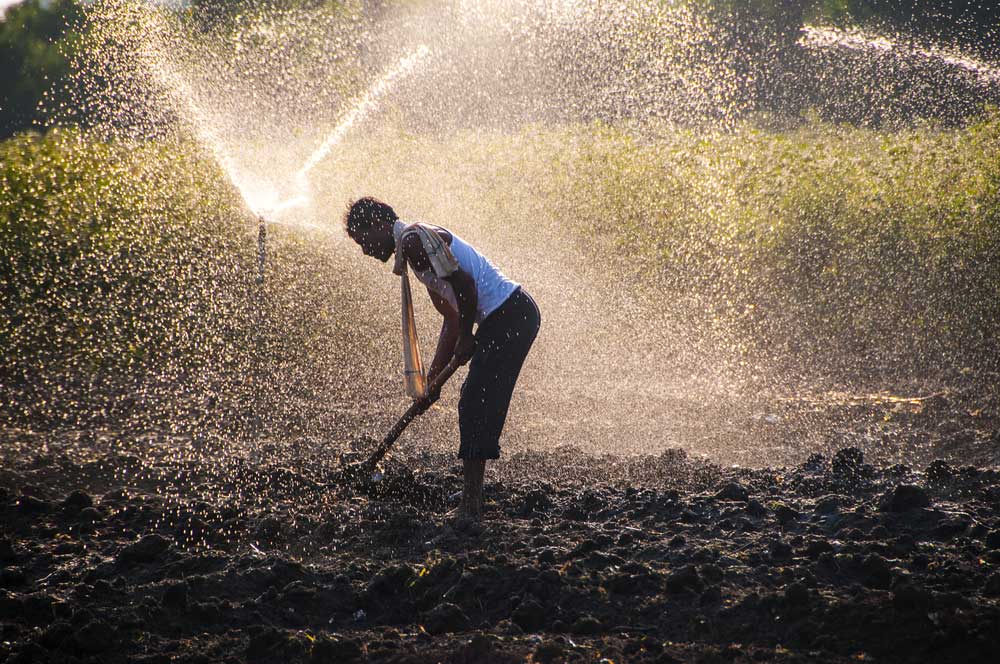 ---
|
Lucknow
|
Published 25.08.19, 07:03 PM
---
Two farmers in west Uttar Pradesh have come up with an unusual offer — they want to sell their kidneys.
Geetam Singh and Ram Kumar have both gone public with their stories that have a common thread: acute financial distress brought about by familiar factors like crop failure and huge losses.
While a poor market has worsened the plight of one, reluctant banks have left the other with no other option.
Singh, 55, a potato grower in Fatehabad, Agra district, posted a message on social media on Friday saying he wanted to sell one of his kidneys because nothing was left after his crop failed this season.
"I had taken loans of Rs 25 lakh in three years from banks and local moneylenders but suffered huge losses for three consecutive years because of a poor market and weather conditions," he has said in his post.
Hailstorms had hit the entire state last season, destroying crops across Uttar Pradesh.
Singh also said that while potato sells at Rs 10 to Rs 15 a kilo in the retail market, middlemen didn't pay farmers like them more than Rs 2 a kilo.
"Most of the middlemen belong to the ruling dispensation and so the government is least interested in regulating and rationalising its price," the farmer told reporters in Agra on Sunday.
No one from the ruling BJP had responded to Singh's post till Sunday evening.
"The bank has started assessing my land to initiate the process of recovery and moneylenders are mounting pressure on me at the same time to return their money. The only option left for me is to sell my kidney," Singh added, claiming that a businessman from Delhi and another from Agra had got in touch with him and were ready to buy one of his kidneys for Rs 25 lakh.
Going by past cases, a kidney can cost anything between Rs 5,000 and Rs 50 lakh in the clandestine market.
Abdul Wasit, sub-divisional magistrate of Fatehabad, who met the farmer on Sunday, said: "We are alert and trying to help the farmer. We are probing his claim before providing him some relief."
Kumar, 30, a wheat farmer in Chatarsali-Sarsawa, Saharanpur district, on Saturday plastered handwritten posters on the walls of government offices in the district saying he wanted to start a dairy farm and would sell one of his kidneys to fund the business.
"I have attended several training camps of the government (on how) to start a dairy business," he said. "This includes the Pradhan Mantri Kaushal Vikas Yojana, a scheme to develop skills. But the banks told me their financial condition was deplorable and wouldn't be able to give me loans to start my business."
Kumar has cleared a diploma programme under the scheme and said he had approached two banks. It's not clear which are the banks he had approached.
As his posters went viral on social media, Y.P.S. Nayak, deputy director of the animal husbandry department, called Kumar to his office and assured him help.
"We are discussing the case of Ram Kumar with some banks and hope that he would soon be able to start his dairy soon," Nayak said.