Delhi shops selling essentials to remain open 24/7
Ban on international flights extended; man kills brother for violating lockdown in Mumbai suburb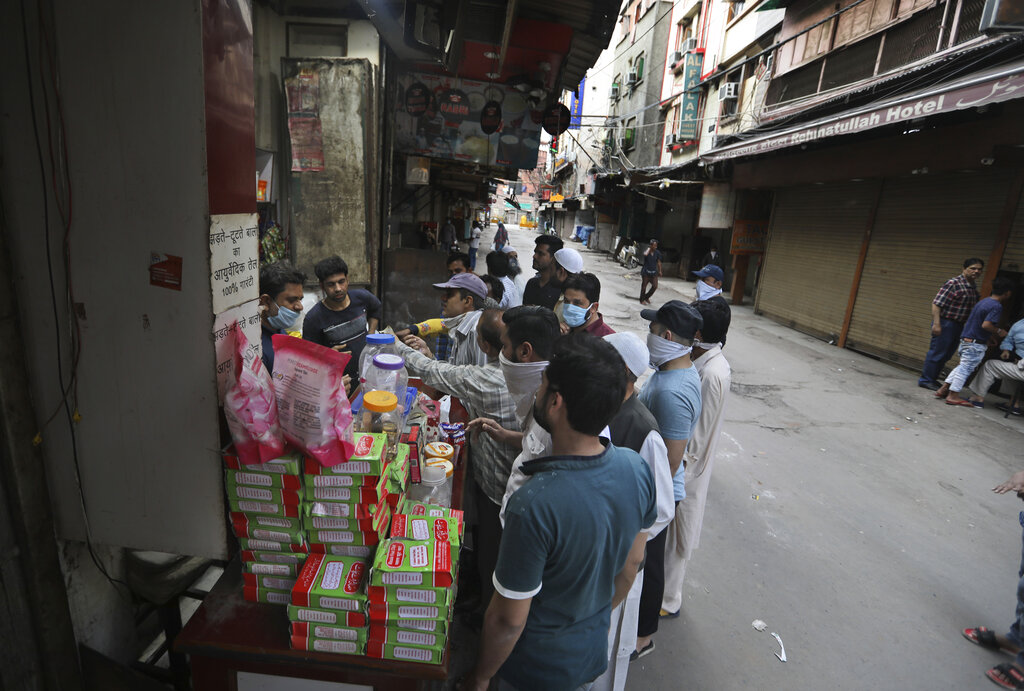 People buy groceries during a lockdown to control the new virus spread, in New Delhi, on Wednesday, March 25, 2020
AP
---
New Delhi
|
Published 26.03.20, 05:45 AM
|
---
The Delhi government will allow shops selling essential items to operate round the clock so that there is no rush of people in the wake of the 21-day lockdown, lieutenant-governor Anil Baijal said on Thursday.
In a joint digital press conference with Baijal, chief minister Arvind Kejriwal said that one case of coronavirus was reported in Delhi in past 24 hours taking the total number of such cases to 36.
Also, concerned SDMs and ACPs have been directed to ensure shops selling groceries, vegetables and milk remain open and essential items are adequately stocked in their respective areas, Baijal said.
Kejriwal said that people are largely keeping indoors and the situation is 'under control' but more caution was needed to prevent the spread of the deadly virus.
He said that among the 36 cases of virus infection, 26 people were those who returned recently from foreign countries and infected others.
He said despite a Mohalla Clinic doctor and his family testing positive for coronavirus, the centres will not be closed and all precautions are being taken.
'We will continue to conduct tests on doctors, paramedical staff who are engaged in treating Covid-19 patients,' the chief minister said.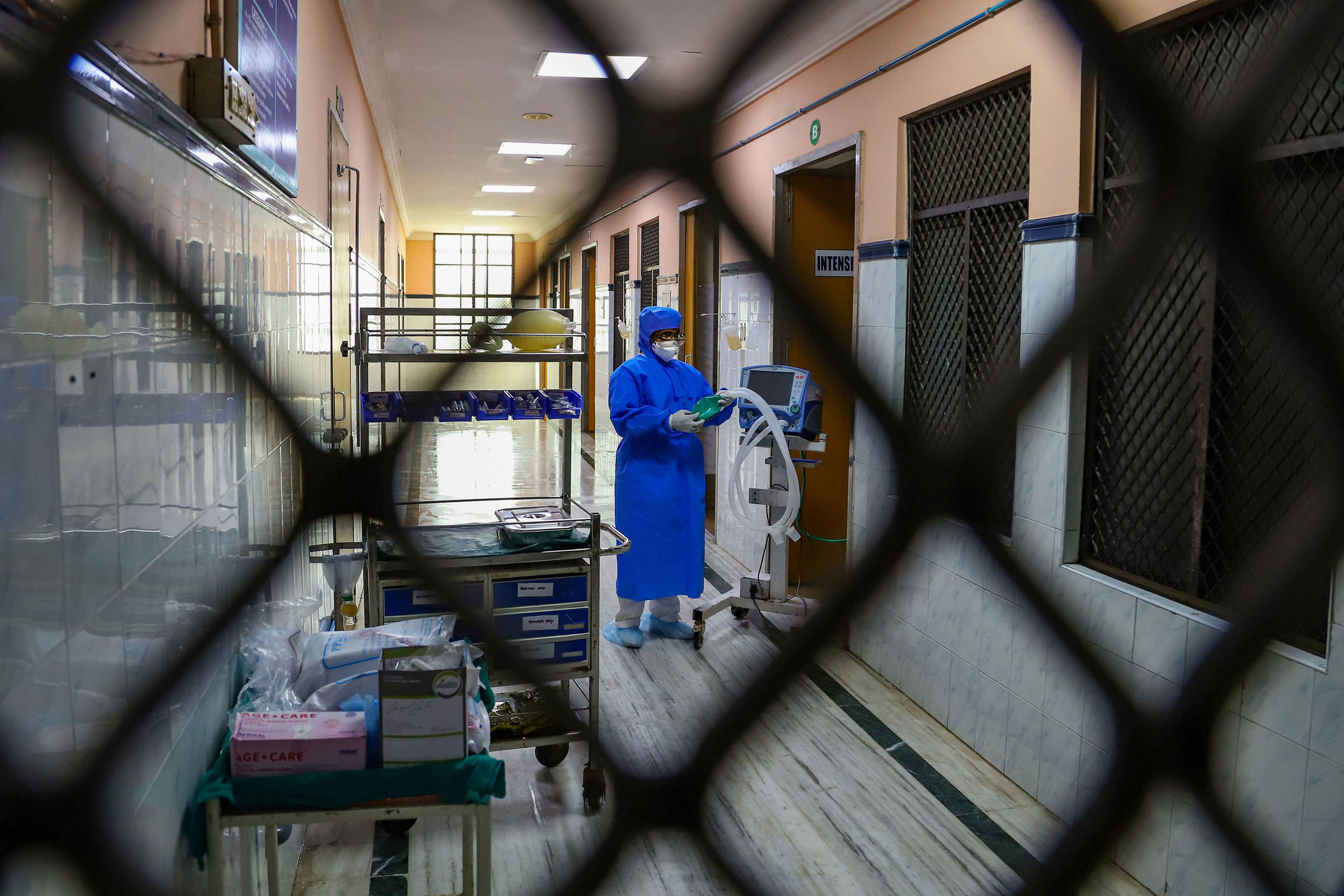 DGCA extends ban on international passenger flights

All international commercial passenger flights will remain suspended till April 14, aviation regulator DGCA announced on Thursday, amid a nationwide lockdown to prevent the spread of the novel coronavirus.

The Directorate General of Civil Aviation (DGCA) on March 19 had announced that no international commercial passenger flight operations will take place in India from 1.30am on March 23 to 5.30am on March 29.

"In continuation of circular-II dated 19.3.2020 issued on the subject cited-above, it has been decided that all scheduled international commercial passenger services shall remain closed till 1830 hrs GMT (0000 hrs of Indian Standard Time) of April 14, 2020," the aviation regulator said.

"However, this restriction will not apply to international all-cargo operations and flights specifically approved by the DGCA," it said.

The government suspended domestic passenger flight operations from midnight on March 24.

Constable suspended
A Delhi Police constable was also suspended for allegedly damaging vegetable carts during the lockdown period, officials said. The constable, who was identified as Rajbir, was posted at Anand Parbat Police Station, they said.
The order came a day after a video of the incident went viral on social media. In the short clip, the constable can be seen overturning three vegetables carts one by one.
Lt Governor Anil Baijal told reporters that SDMs and ACPs had been directed to ensure shops selling groceries, vegetables and milk remain open and essential items are adequately stocked in their respective areas.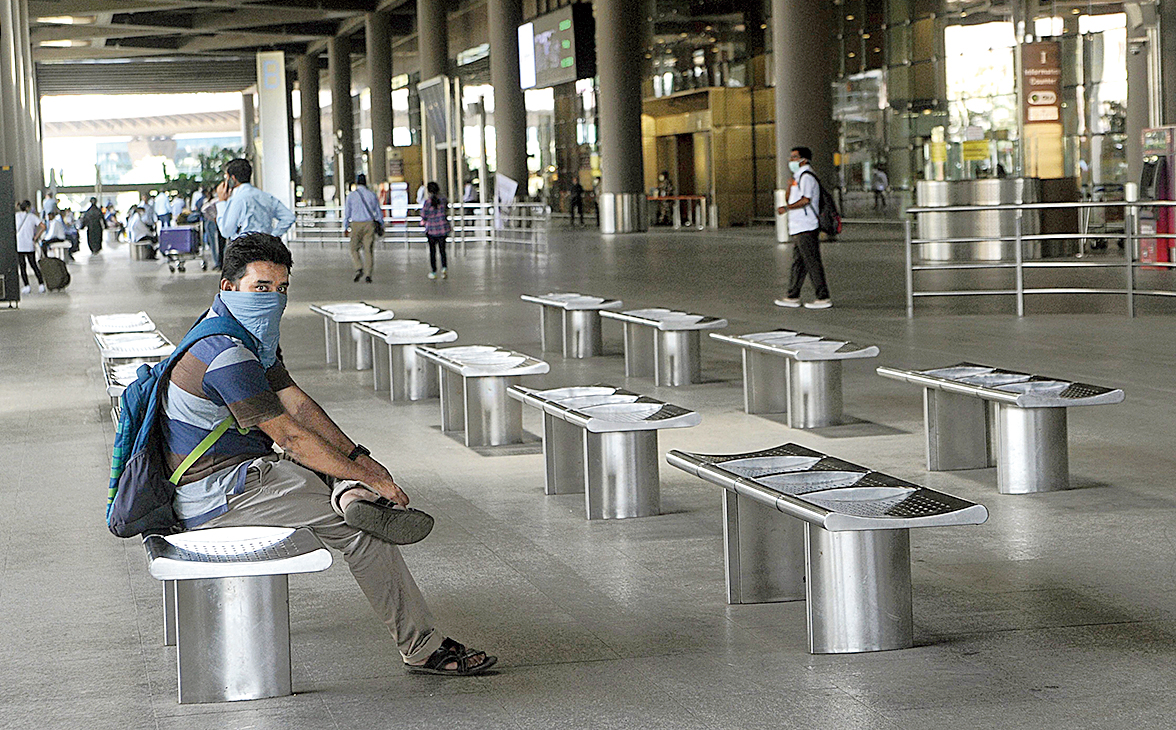 Drones for awareness
Police personnel also adopted novel ways to create public awareness as well as punish violators. In Srinagar, police were also using drones to announce the restrictions on the movement of people, an official said.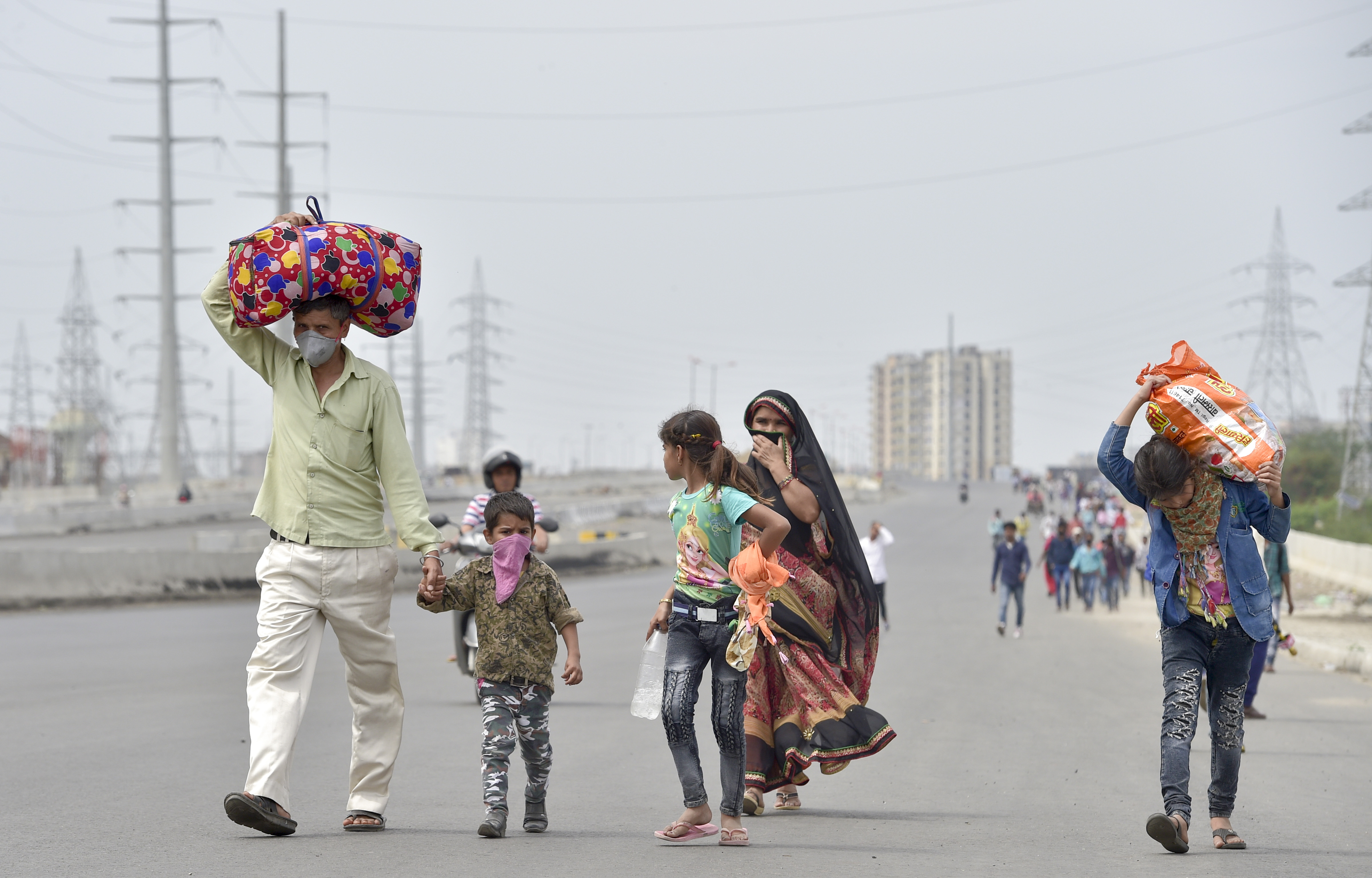 In Sivaganga in Tamil Nadu, police made violators carry awareness banners for a while, even as they were made to stand apart from one another, in an obvious effort to implement social distancing to prevent any spread of the virus.
At Gudiyatham in Vellore district, police administered a pledge to those who were loitering in public defying prohibitory orders, to abide by the law.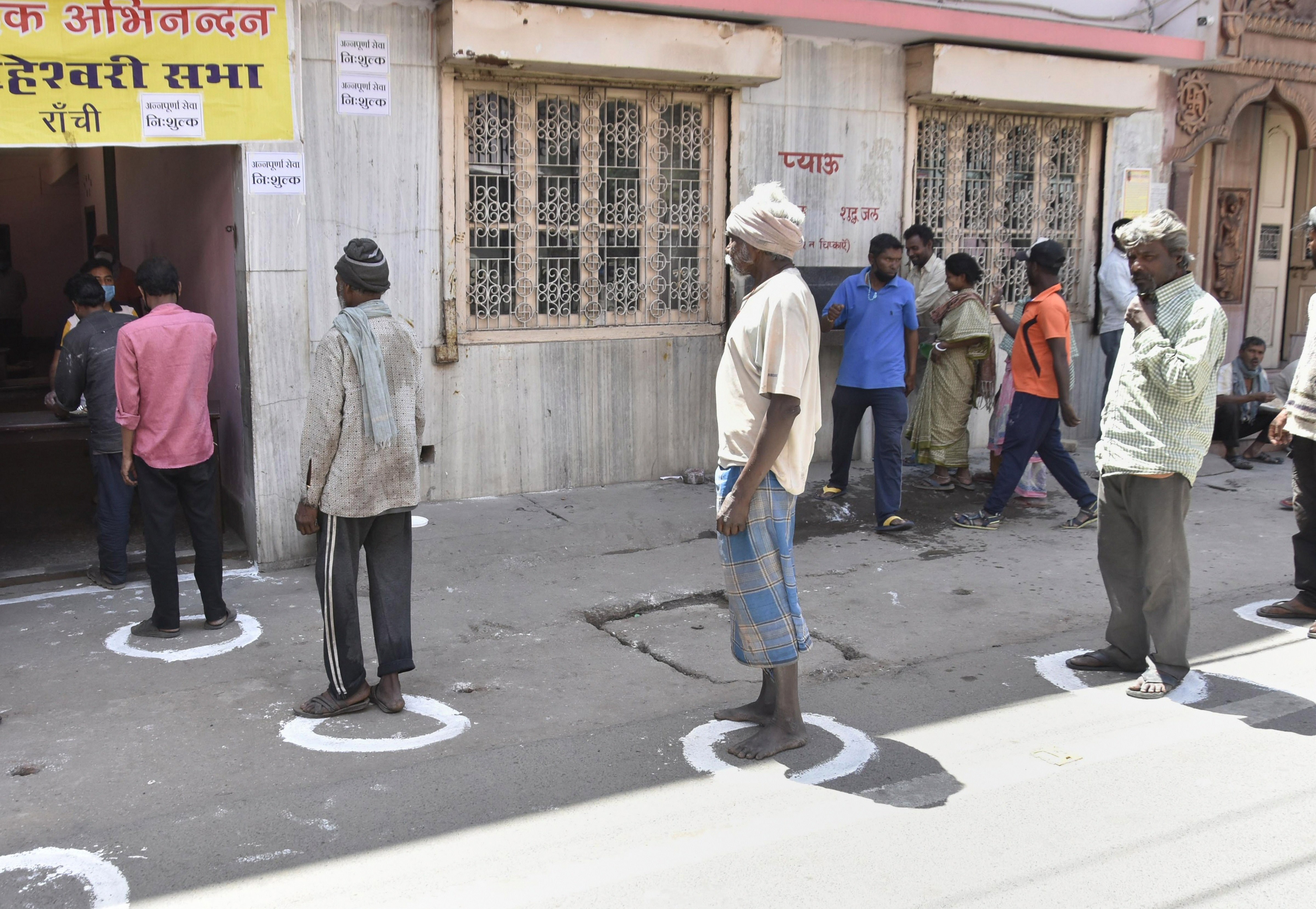 Man kills brother
The unprecedented national shutdown had a tragic fallout in Mumbai when a 28-year-old man allegedly killed his younger brother for stepping out of their home in the western suburb of Kandivali. Police said Rajesh Laxmi Thakur killed his younger brother Durgesh after the latter stepped out of the house despite repeated warnings about the lockdown on Wednesday night, an official from Samta Nagar police station said. The official said Rajesh has been arrested.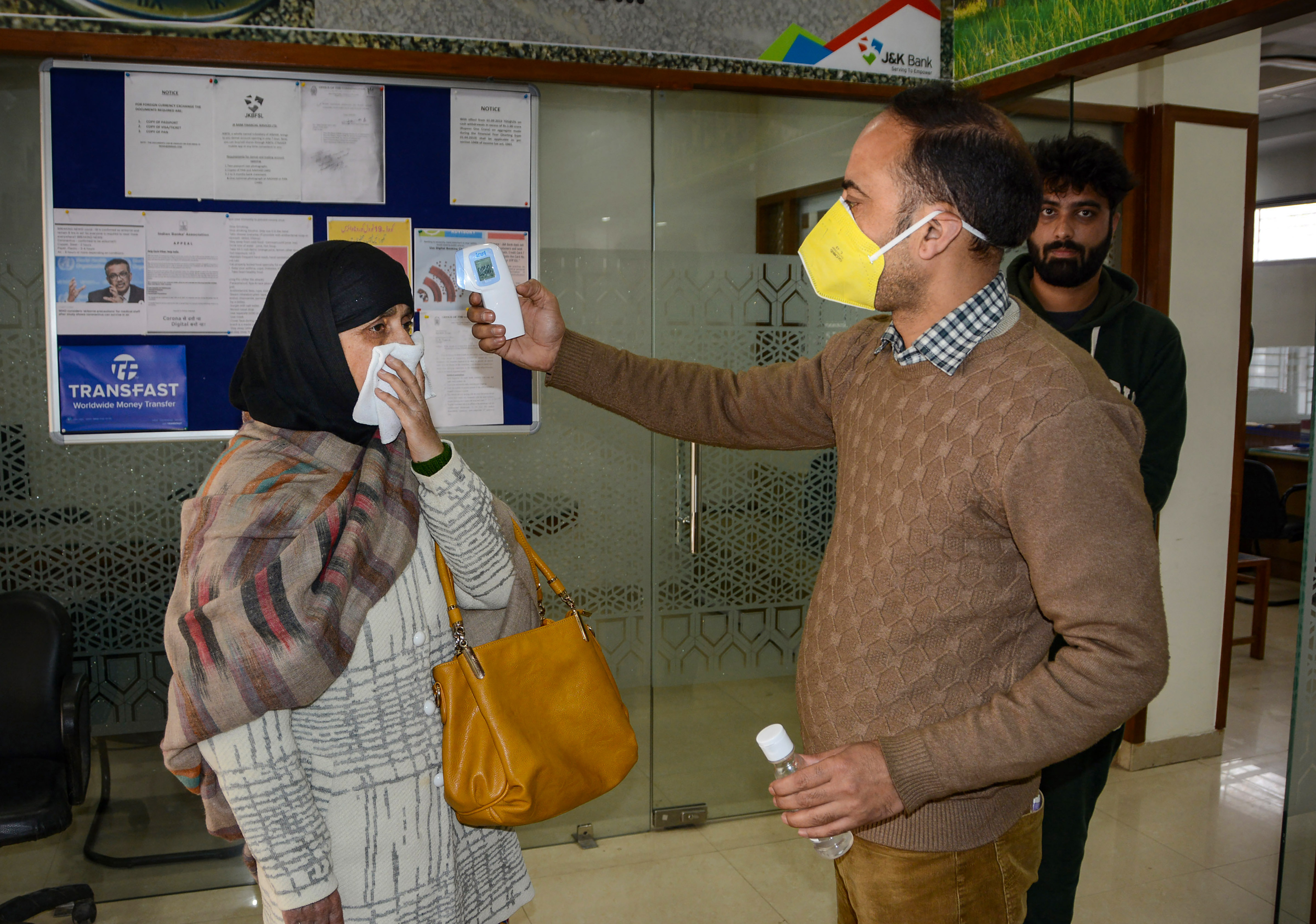 Buses deliver essentials
In Chandigarh, buses operated by the Chandigarh Transport Undertaking were deployed for delivery of essential items to people.
Free download of books
With people across the country confined to their homes, the National Book Trust (NBT) provided its select and best-selling titles for free download to encourage reading during the period. "The PDFs are for reading only and any unauthorised or commercial use is not allowed," an official said.