Coronavirus updates: Doubling time of Covid-19 cases now 12.2 days according to health minister Harsh Vardhan
Cases touch 70,756, death toll now 2,293 ; Odisha govt modifies home isolation guidelines; Bengal transfers health secretary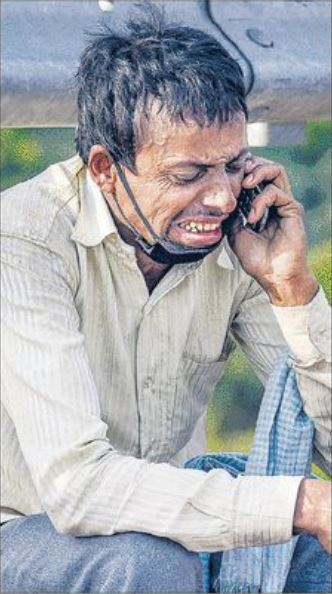 ---
---
Odisha govt modifies home isolation guidelines
The Odisha government has modified the guidelines related to the treatment of Covid-19 patients, saying those having mild symptoms or are asymptomatic can be treated at their homes only in urban areas, a senior official said.
Though the Centre on May 10 issued a guideline saying that asymptomatic patients or those with mild symptoms can be treated at their homes instead of being admitted to hospitals or Corona Care Centres, the state government will not extend this facility to rural areas, said additional Chief secretary P. K. Mohapatra.
The state government can allow Covid-19 patients to get treatment at their homes only in urban areas where separate rooms and toilets are available, he said on Monday.
In another change, Mohapatra said while the central guideline stated that a patient will remain in home isolation for seven days after discharge, in Odisha the period will be 14 days.
Earlier, patients were released after reports of two consecutive Covid-19 tests within 24 hours came in as negative.
In case of severe cases, the patient can be discharged after three days of stopping to show symptoms, he said.
Mild or asymptomatic patients wanting to opt for home quarantine will be stamped on their hand and a band will be tied to their wrist. Stickers will also be pasted on the wall of their houses, Mohapatra said.

Cases touch 70,756, death toll now 2,293

The death toll due to Covid-19 rose to 2,293 and the number of cases climbed to 70,756 in the country on Tuesday, registering an increase of 87 fatalities and 3,604 cases in the last 24 hours since Monday 8 am, according to the Union health ministry.
The number of active Covid-19 cases in the country stood at 46,008, while 22,454 people have recovered and one patient has migrated, the ministry said.
'Thus, around 31.73 per cent patients have recovered so far,' a senior health ministry official said.
A total of 87 deaths were reported since Monday morning -- 36 in Maharashtra, 20 in Gujarat, six each in Madhya Pradesh, Tamil Nadu, Rajasthan and Uttar Pradesh, five in West Bengal and one each in Haryana and Jammu and Kashmir.
Of the 2,293 deaths, Maharashtra accounts for the highest number of fatalities at 868, followed by Gujarat (513), Madhya Pradesh (221), West Bengal (190), Rajasthan (113), Uttar Pradesh (80), Delhi (73), Tamil Nadu (53) and Andhra Pradesh (45).
The death toll climbed to 31 in Karnataka as well as in Punjab.
Telangana has reported 30 fatalities due to the respiratory disease, Haryana 11, Jammu and Kashmir 10, Bihar six and Kerala four.
Jharkhand and Odisha have recorded three Covid-19 fatalities each, while Himachal Pradesh, Assam and Chandigarh have reported two deaths each.
Meghalaya and Uttarakhand have reported a fatality each, according to the ministry data.
According to the health ministry's website, more than 70 per cent of the deaths are due to comorbidities.
The total figure of 70,756 includes foreign nationals.
According to the health ministry data updated in the morning, the highest number of 23,401 confirmed cases is from Maharashtra, followed by Gujarat (8,541).
Tamil Nadu: 8,002

Delhi: 7,233
Rajasthan: 3,988
Madhya Pradesh: 3,785
Uttar Pradesh: 3,573
West Bengal: 2,063

Andhra Pradesh: 2,018
Punjab: 1,877
Telangana: 1,275
Jammu and Kashmir: 879
Karnataka: 862
Bihar: 747

Haryana: 730
Kerala: 519
Odisha: 414
Chandigarh: 174
Jharkhand: 160

Tripura: 152

Uttarakhand: 68
Assam: 65

Chhattisgarh: 55
Himachal Pradesh: 55
Ladakh: 42
Andaman and Nicobar Islands: 33
Meghalaya: 13
Puducherry: 12
Goa: 7
Manipur: 2
Mizoram: 1
Arunachal Pradesh: 1
Dadar and Nagar Haveli: 1
'Our figures are being reconciled with the ICMR,' the ministry said on its website.
State-wise distribution is subject to further verification and reconciliation, it added.
Anand Kumar invited to address UC Berkeley students
Super 30 founder and mathematician Anand Kumar has been invited for a virtual session with the University of California, Berkeley, students in a bid to boost their morale in view of the unprecedented Covid-19 pandemic, which has killed over 80,000 people in the US.
Executive vice-president of Berkeley India Speaker Series Shubham Parekh extended the invitation to Kumar for the virtual session on May 16, according to a statement issued on Monday.
The objective is to pep up students, many of whom face depression and anxiety due to the fatal impact of the pandemic and growing uncertainty about how long it would last and at what cost, it said.
UC Barkley engages speakers from India in the political, social activism and cultural spheres and eminent names from varied fields have spoken there.
'As someone who has grown up in India and witnessed the dire situation of the public education system, I have realised the importance of your contribution to the upliftment of the marginalised sections of the society through education. Your work in the education sector has been awarded, praised across the globe and we would like the students of UC Berkeley to gain your invaluable advice,' said the invite to Kumar.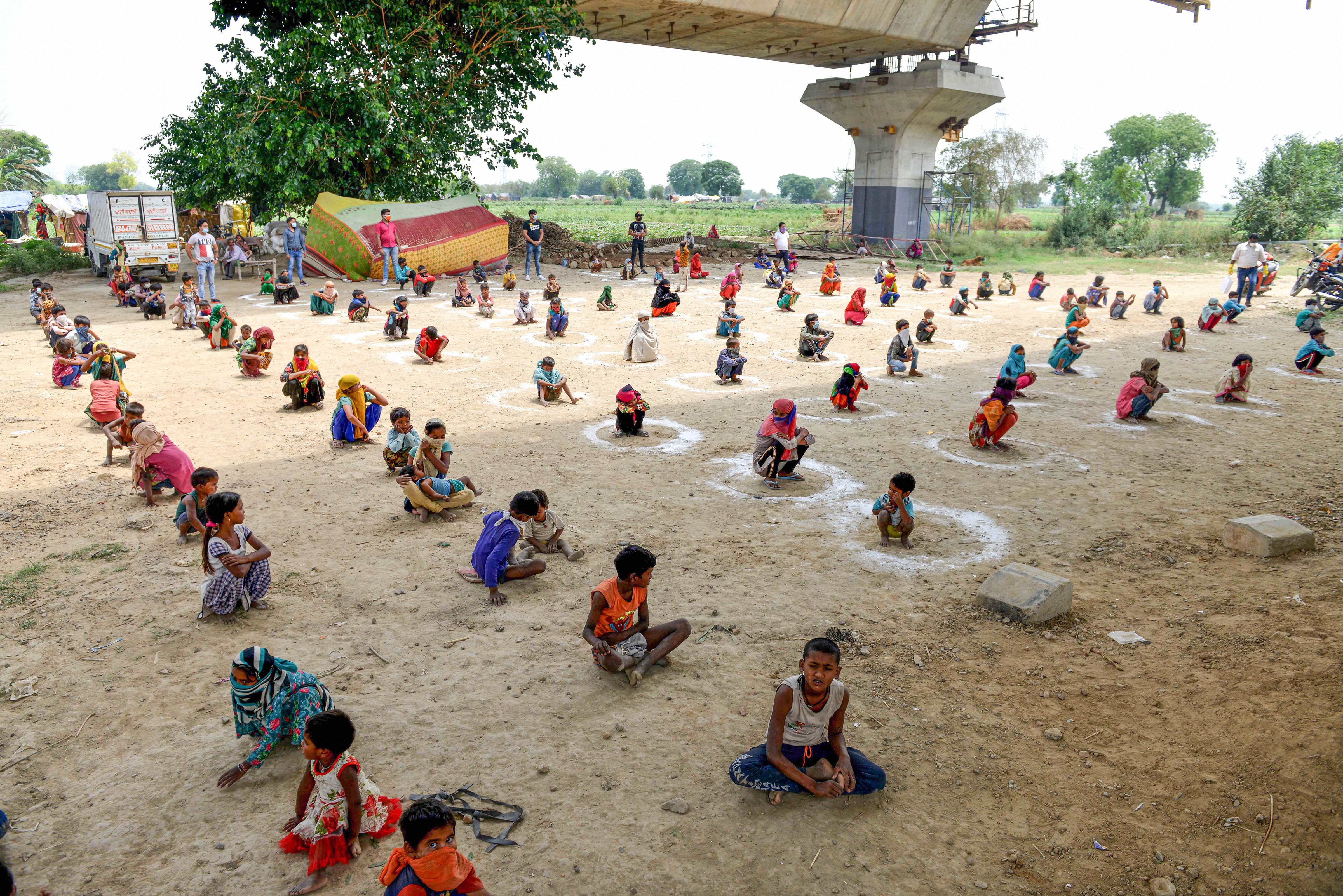 Bengal transfers health secy
The West Bengal government has transferred health secretary Vivek Kumar to the environment department and named Narayan Swaroop Nigam as his replacement, officials said on Tuesday.
Kumar's transfer to the environment department as secretary comes days after a row over the state's Covid-19 data, said official sources.
Nigam, who was the transport secretary, has been appointed as Kumar's replacement, as per a notification dated May 11.
West Bengal has so far reported 118 deaths due to coronavirus infection.
The state has attributed 72 other deaths to comorbidities -- cases where Covid-19 was incidental.
The state has reported 1,939 Covid-19 cases till Monday and of them, 1,374 are active.
Air India staff tests positive, Delhi HQ sealed
National carrier Air India on Tuesday said all support is being extended to its staff stationed at the airline's headquarters in New Delhi after an employee tested positive for Covid-19, following which the building has been sealed for two days.
'One of the employees attending the office at Airlines House has tested positive for Covid-19. The employee had attended (office) last Wednesday and tested positive on Monday,' Air india spokesperson said in a statement to PTI.
As Air India accords top priority to safety and well-being of its employees, all support is being extended to the staff concerned, according to the statement.
Air India headquarters will remain closed for sanitisation for two days, adhering to protocol, the spokesperson said.
As per sources, the employee was diagnosed with coronavirus infection through an RT-PCR test done at a private lab in New Delhi on May 10.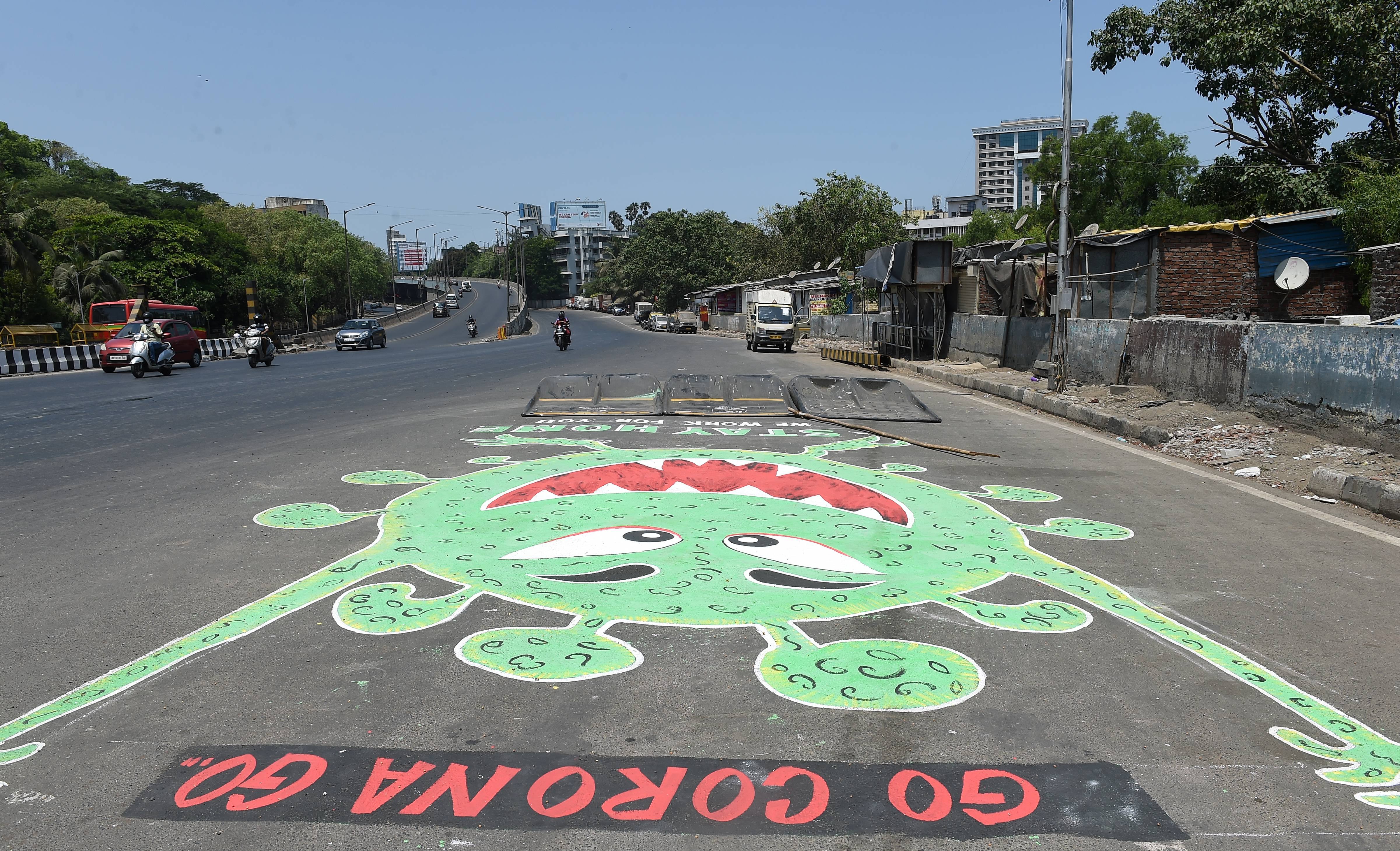 SpiceJet operates maiden freighter flight to Philippines
SpiceJet said it operated its maiden freighter flight from India to Philippines on Tuesday carrying 17 tonnes of essential supplies, including medical cargo.
'The airline deployed its Boeing 737 freighter aircraft for the assignment, which departed for Cebu (in Philippines) from Netaji Subhash Chandra Bose International airport early this morning,' SpiceJet said in its press release.
While scheduled commercial passenger flights have been suspended for the lockdown period, cargo flights, medical evacuation flights and special flights approved by the Directorate General of Civil Aviation (DGCA) are allowed to operate.

SpiceJet said it has operated around 950 cargo flights since the lockdown began in the country. Out of these 950 flights, 350 were international cargo flights.
Immediate spike likely in inter-city mobility after train, bus services resume operations: Study

An immediate spike in inter-city travel is expected within two weeks of resumption of train and bus services as many people, who are stuck in different cities, will look for an opportunity to return to their bases, according to a survey by IntrCity RailYatri.
However, the inter-city mobility industry in India, which was in an expansion mode, has been slowed down by the coronavirus pandemic, according to the survey by the multi-modal intercity mobility platform, covering more than 20,000 users across metros, tier-1 and tier-2 cities.
Interestingly, 38.41 per cent of travellers indicated that they would consider travelling this year if the pandemic has been effectively controlled.
Leisure travel would take the biggest hit with a sharp drop of 71 per cent in planned holidays and festive travel. Only 29 per cent of the respondents plan to travel this year for social or festive occasions.
'An immediate spike is expected in inter-city mobility in the immediate 0-2 weeks period once trains and inter-city buses start to operate. People are looking for an opportunity to return to their base,' the survey said.
A high (30 per cent) number of travellers are stuck in the wrong city as the lockdown took many Indians by surprise, it added.
According to the survey, social distancing will drive near total shift from offline to online bookings.
The doubling time of Covid-19 cases has now improved to 12.2 days from 10.9 days, Union Health Minister Harsh Vardhan said on Tuesday, highlighting the need for enhanced surveillance and contact-tracing in view of migrants and expats returning home.
Vardhan said the fatality rate is 3.2 per cent while the recovery rate is progressively increasing and stands at 31.74 per cent.
Reviewing measures for management of Covid-19 cases in Jammu and Kashmir, Ladakh, Uttarakhand and Himachal Pradesh with MoS for Health Ashwini Choubey, he asked the states and UTs to focus on surveillance, testing, contact-tracing and timely treatment of all the returnees.
Vardhan suggested that the Aarogya Setu mobile application be made compulsory for all the returnees for better surveillance and suitable medical interventions, the ministry said.
According to the Health Ministry, the death toll due to Covid-19 rose to 2,293 and the positive cases climbed to 70,756, registering an increase of 87 deaths and 3,604 cases in the last 24 hours till Tuesday 8am.
'While the doubling time in the past 14 days was 10.9, it has improved to 12.2 in the last three days,' Vardhan was quoted as saying in a statement.
Of the total active cases, as on Monday, 2.37 per cent patients are in ICU, 0.41 per cent on ventilators and 1.82 per cent on oxygen support, he said.
The minister said the testing capacity has increased to 1 lakh tests per day with 347 government laboratories and 137 private labs.
'Cumulatively, 17,62,840 tests have been done so far for Covid-19. Whereas, 86,191 samples were tested on Monday,' he said.
The Centre, states and UTs are taking cohesive efforts to combat the coronavirus and 'this provides us the assurance that the country is well-prepared to face any eventuality due to Covid-19', he said.
During the meeting, the Union health minister also stressed on ramping up surveillance for severe acute respiratory infections (SARI)/Influenza Like Illness (ILI), which will help in identifying any possible hidden infections at an early stage and in its timely containment.
He praised the work done for SARI/ILI surveillance and contact-tracing in Uttarakhand.
Ladakh stated that it has started mobile medical vans in far-flung areas for non-Covid services. RK Mathur, the LG of Ladakh, said his administration is keeping doctors and police personnel in reserve to deploy on rotational basis.
Vardhan pointed out that as the usage tobacco is fairly high in Ladakh, spitting in public places needs to be banned as per the guidelines issued earlier.
Himachal Pradesh Chief Minister Jai Ram Thakur said Ayurvedic immunity boosters have been provided to front-line health workers, police personnel and paramilitary forces. Sirmaur district is providing training to barbers and salon operators to prepare them for post-lockdown.
The states and UTs were advised to keep adequate stock of essential medicines and timely release of salaries and incentives to boost the morale of front-line health workers.
The meeting was also attended by Jammu and Kashmir LG Girish Chandra Murmu and Uttarakhand Chief Minister Trivendra Singh Rawat.