German calculations put India count at 1.36 lakh
Health ministry had until Monday recorded 17,656 confirmed cases, among whom 2,842 have recovered and 559 have died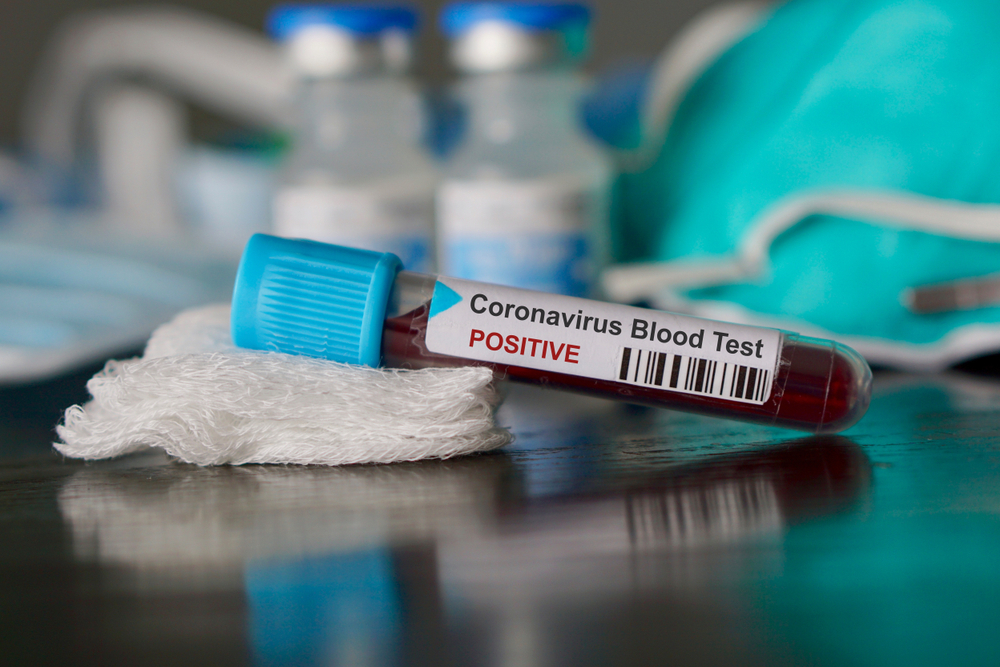 ---
---
India may already have more than 136,000 people infected with the coronavirus, a figure seven-fold higher than the current confirmed cases of under 18,000, provisional calculations based on the recorded deaths and age-specific mortality have suggested.
The calculations emerge from two German researchers who have used age-specific coronavirus disease (Covid-19) mortality data to contend that countries across the world, including India,have detected only small fractions of infected persons whose global number islikely to be tens of millions already.
The Union health ministry had until Monday evening recorded 17,656 confirmed cases of Covid-19 patients, among whom 2,842 have recovered and 559 have died.But the calculations proposed by Sebastian Vollmer and Christian Bommer at Goettingen University would suggest that for 559 confirmed Covid-19 deaths on April 20, India would have had an estimated 136,000 infections 14 days earlier on April 6.
The calculations based on reported deaths on different dates suggest that India would have had about 8,400 infections by March 17, 32,000 infections by March 23 and 86,000 infections by March 30.Instead, India had on April 6 recorded 4,281 confirmed cases.
Public health experts point out that these calculations rely on certain assumptions and do not take into account differences in access to and quality of hospital care available to patients that also influence the mortality rate.
The detection of confirmed cases in India and across the world at present relies on specific testing criteria set by health authorities.
In India, as in Germany, the criteria require people to have a travel history, contact with positive cases, or severe respiratory illness.
Medical experts have pointed out that such testing criteria are likely to miss many infected people because 80 per cent of Covid-19 infected persons would have only mild symptoms — and unlikely to present themselves or qualify to be tested.
"In these circumstances, it is difficult to estimate how dangerous Covid-19 is," said Vollmer. Vollmer and Bommer relied on age-specific mortality estimates generated by a research group at the Imperial College, London, and applied country-specific population data to calculate country-specific "expected infection fatality rates".
The Imperial College group had estimated that death rates vary from 0.0016 per cent in children below nine years to 7.8 per cent in people aged 80 years or older.The Goettingen researchers used these values to calculate expected infection fatality rates of 0.41 per cent for India, 1.38 for Italy, 1.30 for Germany, and 1.0 for the US, depending on the age distribution of the population in each country.
"This is interesting but a simplistic way to calculate mortality based only on age distribution of the population," said Partha Mazumder, professor at the National Institute of Biomedical Genomics, Kalyani.
"This does not take into account genomic profiles of uninfected humans that might also influence the course of the disease."This coronavirus, for instance, is known to use two proteins to enter human cells -– one is produced by the gene TMPRSS2 and shows significant variations across different populations. "We're still trying to understand how the variations in this gene might translate into the course or severity of Covid-19."Longer timeThe Union health ministry on Monday said India's doubling rate of Covid-19 cases has widened to 7.5 days over the past seven days compared to 3.4 days before the nationwide lockdown. The doubling rate reflects the pace at which an infection is spread in a geographic area.The current doubling rates are 8.5 days for Delhi, 9.2 days for Karnataka, 13 days for Punjab, and 16 days for Bihar. The doubling rate is more than 20 days in Haryana, Assam, Uttarakhand and Ladakh, while Kerala's doubling rate is now 72 days.Experts have said longer doubling rates should be expected under the lockdown and how fast the virus spreads post-lockdown would depend on the degree and discipline of social-distancing measures that the public would adopt.