Covid: Partial unlock in Odisha, restrictions lifted in 17 districts
The state government sanctioned minor relaxations in the rest 13 districts which have a higher positivity rate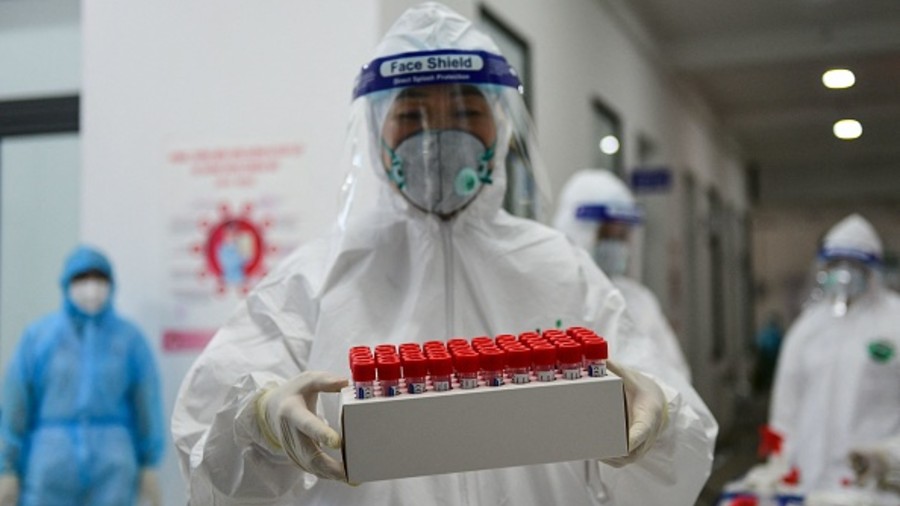 ---
---
The Odisha government on Wednesday announced a partial unlock plan by lifting major restrictions in 17 districts with Covid positivity rate of 5 per cent or less while sanctioning minor relaxations in the rest 13 districts which have a higher positivity rate.
While the districts with less positivity rate, most of them from western and southern Odisha, have been put
in the "A" category others have been placed in the "B" category. However, the partial lockdown will continue till July 1 and the weekend shutdown will continue in all districts. 
The partial unlock process will begin from Thursday morning. Addressing a press conference here chief secretary Suresh Chandra Mohapatra said: "The Covid-19 infection rate has drastically declined and the test positivity rate (TPR) has come down to 6 percent this week. I thank the people of Odisha for abiding by the lockdown measures strictly."
Stating that the peak period of the epidemic was over he sought the cooperation of people till the situation was fully under control.
Under the new unlocking measures, restrictions will be eased in 17 "A" category districts from Thursday with shops allowed to remain open in these areas between 6 am and 5 pm.
 The districts under this category include Sundargarh, Jharsuguda, Bargarh, Sambalpur, Deogarh, Kalahandi, Bolangir, Nuapada, Sonepur, Ganjam, Gajapati, Kandhamal, Boudh, Koraput, Nabarangpur, Malkangiri and Rayagada. The test positivity rate (TPR) in these districts is 5 per cent or less.
However, in rest 13 districts placed in category B shops will remain open between 6 am and 1 pm. Most of the coastal districts with a high positivity rate have been placed under this category. These districts include Khordha, Puri, Nayagarh, Cuttack, Kendrapara, Jagatsinghpur, Jajpur, Angul, Dhenkanal, Balasore, Bhadrak, Mayurbhanj and Keonjhar.
The Covid-19 lockdown was initially imposed in the state from May 5 to May 17. It was first extended to June 1 and subsequently again to June 17 following rise in the number of infections.
Among others the state government has decided to open sweet shops in the partial unlock period keeping in view the livelihood of milk producers. But sweet shop owners will be allowed to sell items only in parcels. Cycle (sale) and automobile repair shops will be opened as per the unlock plans.
Morning walk, cycling and jogging activities have been allowed from 6 am to 9 am but parks and gyms will remain shut in all the districts. Shopping malls, saloons, cinema halls, swimming pools will also remain closed. Weekly shutdowns will continue in all the districts and night curfew will also remain in force as before. Jatra (mobile theatre performances) and outdoor shooting will not be allowed.
All the restrictions with regard to marriage, cremation, meetings, social gatherings and opening of temples will continue as before during the partial unlock process. All essential services, transport of goods, industrial activities and construction activities will be allowed but public bus services have been restricted. Government and private offices across the state will operate with 50 per cent staff.
Meanwhile, Odisha reported 3,535 new corona positive cases during the last 24 hours but 44 persons succumbed to the virus during this period. The death toll has remained above 40 in the state for last several days, which continues to be a cause for concern.