Family cites ignorance, seeks forgiveness
Italy trio 'surprised' by government hospital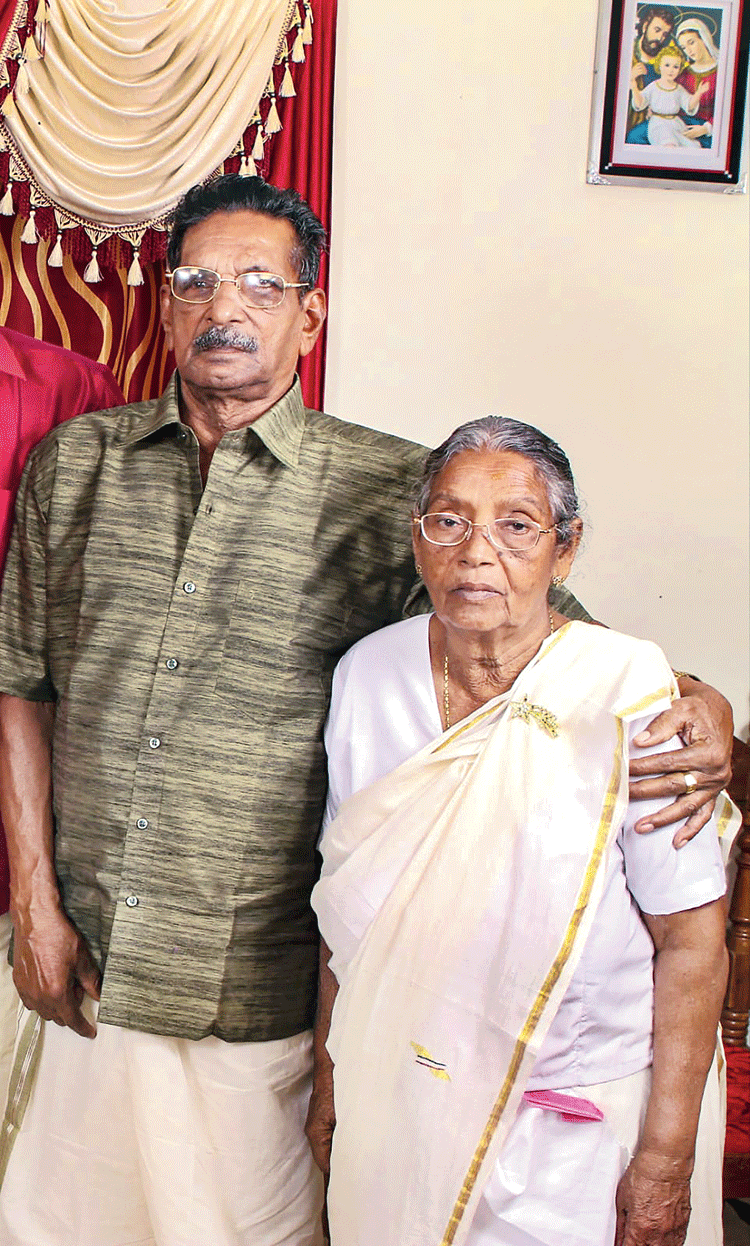 ---
Bangalore
|
Published 01.04.20, 10:46 PM
|
---
A non-resident Indian family from Ranni, Kerala, who concealed their travel history when they arrived in the state from Italy before being tracked down, blamed their ignorance and sought forgiveness after leaving a hospital where they had been admitted for the past few weeks.
"We seek forgiveness from everyone since we did not do anything deliberately," Rijo Moncy, 26, said on Wednesday, a day after he and his parents were released from hospital quarantine.
Rijo, a radiologist in Treviso, northern Italy, spent three weeks at the Government Medical College Hospital in Kottayam along with 10 other family members.
A novel coronavirus case was first reported in Italy on January 31 but the number started rising from February 21-22, about a week before Rijo and his parents left the country and arrived at Kochi airport on February 29.
Over 12,000 people have since died of the Covid-19 disease in the Mediterranean nation, one of the worst affected countries in the world.
After arriving at Kochi, Rijo and his parents had slipped out without informing the coronavirus health desk at the airport.
Perhaps unaware that they were carriers, Rijo, his father Moncy, 55, who works in Italy, and mother Remani, 53, then travelled 200km to their home in Ranni, Pathanamthitta, met friends and relatives and dropped in at their parish church, earning a rebuke from state health minister K.K. Shailaja for their "irresponsible" behaviour.
Ranni had later emerged as the epicentre of the virus cases in Kerala till Kasaragod grabbed the dubious honour.
"It was out of our ignorance more than anything else," Rijo told The Telegraph on Wednesday while speaking for the family.
"We did not know we had to report at the health desk on arrival. But I see it as our mistake for which we seek forgiveness from everyone," the young man, a devout Christian who believes in repentance, added.
Rijo, his parents and eight other family members were later admitted to the same hospital. Everyone except his paternal grandparents — Thomas, 93, and Mariamma, 88 — are now back home for the mandatory, post-discharge quarantine of 14 days.
The aged couple have been declared cured of the disease but are waiting for some final tests.
Rijo spoke glowingly about his hospital experience. "Never did I expect our government hospital to be so good. The whole experience exceeded our expectations," he said, asked about his time in the medical college isolation ward.
Rijo and his parents had refused to get into the ambulance that had gone to pick them up after the health department learnt about their travel history from a relative who had reported fever and other symptoms.
The family had driven to the hospital in their own car, angering people and giving social media users the opportunity to troll them.
"Please forgive us. We were really scared when asked to go to a government hospital since we didn't know what it was like," Rijo said.
Comparisons with Italy, home to one of the world's best healthcare systems till the virus wreaked havoc, appears to have played on their mind.
"The first three days were very tough as we literally feared for our lives and had no idea what was in store at the hospital," Rijo said.
All that changed within a few days. "Contrary to our fears and apprehensions, what we got to experience was something unbelievable. The doctors, nurses and all the support staff soon became our family and all our fears vanished," he said.
The doctors and nurses who treated the family gave them a heart-warming farewell on Tuesday.
"They gave us a cake, food packets for yesterday (Tuesday) and some rations which we never expected from a government hospital," Rijo said.
Rijo, who plans to return to Italy when the situation becomes normal, said he was relieved that the trolling on social media had stopped.
"We faced the fury of the people. Many called us names," he said. "But I promise we did not do anything deliberately."