UN agencies flag online education pitfalls
Unesco and Unicef advisories carry a huge significance for India, where the lockdown has triggered efforts to promote online teaching from primary school to universities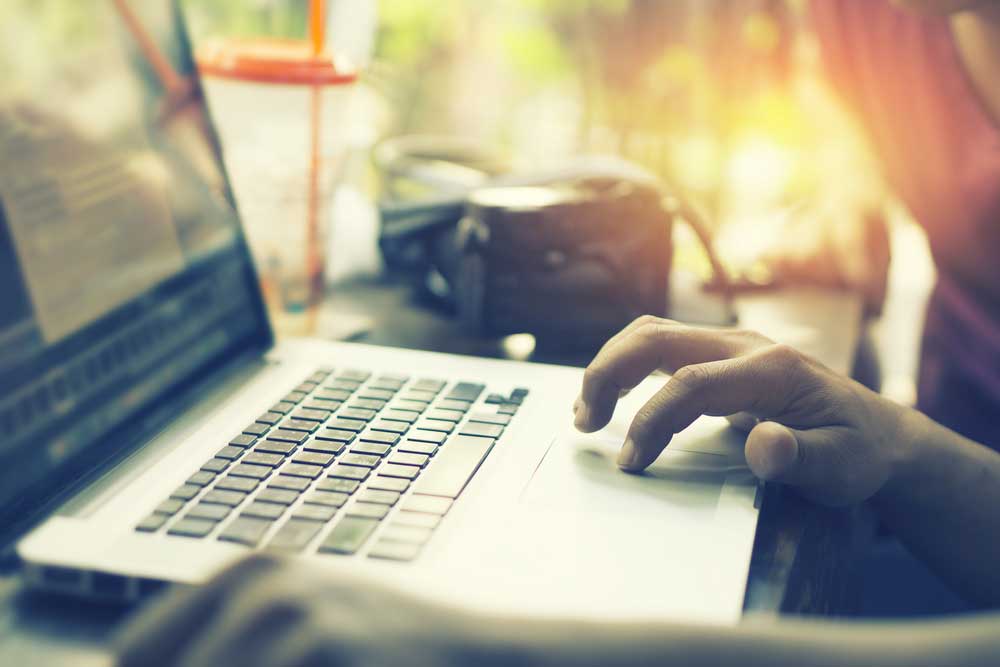 According to the commission, a shift towards remote, Web-based learning will deepen inequalities not just in the poor nations but also in the richer parts of the globe.
Shutterstock
---
New Delhi
|
Published 19.04.20, 09:22 PM
|
---
Two UN agencies have warned against any large-scale shift towards online education, saying it would deepen socio-economic inequalities and warning that virtual platforms can leave children vulnerable to sexual exploitation.
The Unesco and Unicef advisories carry a huge significance for India, where the lockdown has triggered efforts to promote online teaching from primary school to universities, while long-term plans are being made for online modes of higher education.
Unesco, the UN's education arm, has released key recommendations from an independent Futures of Education Commission, which said: "It is an illusion to think that online learning is the way forward for all."
According to the commission, a shift towards remote, Web-based learning will deepen inequalities not just in the poor nations but also in the richer parts of the globe.
It has recommended that nations have their students "recommitting to teachers" for face-to-face learning after the lockdown, and warned about the threat to privacy that online transactions involve.
Teachers from several Indian universities and the IITs agreed with the committee's views, stressing that in a country like India, a switch to online education would exclude poor students.
India's human resource development ministry, however, wants to promote online education, which sources said would reduce the cost of education for the government, which constantly faces calls to raise its spending on education.
Online education also makes it easier for institutions to reach more students at a low cost. However, the quality of the education imparted online has always been a concern.
The University Grants Commission this month set up a committee under the Indira Gandhi National Open University vice-chancellor, Nageswar Rao, to suggest how to expand online academic transactions in higher education. The committee will hand in its report next week.
In 2018, the UGC had notified rules to allow the top universities to offer online degree courses in select disciplines, in the form of e-tutorials, e-content and assessment through proctored online exams. Only a handful of institutions have begun offering such courses, though.
The Rao committee is expected to suggest lowering the eligibility criterion for institutions and softening some of the other rules to enable more universities to offer online courses.
Last week, the HRD ministry had written to all the central universities asking whether they taught any course or part of a course online.
At the end of the questionnaire it asked them to suggest 10 steps they would be implementing after the lockdown ended – which was seen as a clear prod to offer online courses.
Amitabh Kundu, distinguished fellow at the Research and Information System (RIS), a foreign ministry think tank, said the online mode makes education unequal, given the inequalities in households' access to electronic gadgets.
So, widespread online education would run counter to the ethos of education and the spirit of equality in the Constitution, he said.
"Many students have not got computers or Internet access individually or through community sources. Unless the government creates access centres for all, the online mode should not be pushed beyond the period of (the Covid-19) emergency," Kundu said.
According to "Strategy for New India @ 75", a report published by the Niti Aayog in November 2018, Internet access in India is blighted by problems of quality and reliability.
The government has identified 55,000 villages that lack even mobile phone coverage. More important, digital literacy in India is estimated to be less than 10 per cent of the population.
A former vice-chancellor of a central university flagged the quality concerns, saying students of online degree courses might struggle to secure private-sector jobs in India or abroad.
Unicef, the UN arm that deals with children's issues, has underlined that "the lives of millions of children have temporarily shrunk to just their homes and their screens" because of the pandemic.
"Spending more time on virtual platforms can leave children vulnerable to online sexual exploitation as predators capitalise on the Covid-19 pandemic," a Unicef statement said.
The warning comes at a time the NCERT, which prepares school curriculaand textbooks, has worked out an alternative online academic calendar for schoolchildren.
School boards including the Central Board of Secondary Education have asked schools to engage with pupils and their parents online. Most private schools in India have begun online teaching through videoconferencing apps such as Zoom, Google Hangouts, etc.
Yet concerns remain about some of these apps, said to be afflicted by the problem of unauthorised entry. The central government has itself raised questions about the safety of Zoom.
"E-learning platforms need to be protected from private agencies and unauthorised people who can drop in unacceptable advertisements or other material," Kundu cautioned.
"These can not only vitiate the real learning process but also encourage wrong value systems among the younger generation."