Exam schedules haywire, students in the lurch
Varsity entrance tests, JEE put off; many aspirants stay back at coaching centre hostels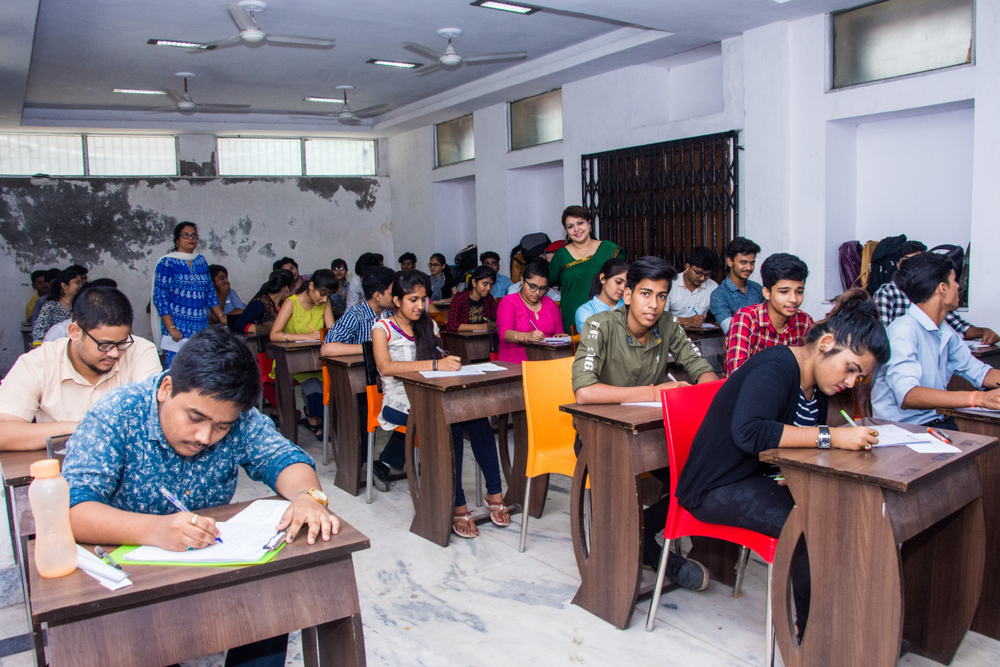 ---
---
Thousands of students, who with the approach of summer at this time of the year usually gear up for competitive exams, find their schedules in disarray now because of the coronavirus pandemic.
As coronavirus cases in India crossed the mark of 500, Prime Minister Narendra Modi on Tuesday announced a nationwide lockdown 21 days. And as per the home ministry, all educational, research and coaching institutions have been ordered to remain shut.
Most schools, colleges and coaching institutions across the country has already been shut by mid-March in the wake of the pandemic.
Several school exam boards were forced to postpone exams, some till after March 31. Now with a lockdown in place, exams will have to be postponed further.
Apart from CBSE, ICSE and state board exams, entrance exams for, say Aligarh Muslim University, Vellore Institute of Technology and some state universities, have also been postponed.
The National Testing Agency (NTA) has postponed the top engineering test in the country, JEE (Joint Entrance Examination) Main exam – that is need for admission to national institutes of technology (IITs), Indian Institutes of Information Technology and other colleges – scheduled for the first week of April.
So far, no directives have been issued for NEET (National Eligibility cum Entrance Test - Under Graduate), a common test for medical and dental colleges, which is scheduled in May.
Close to 16 lakh students are going to appear for medical exams and more than 11 lakh students are registered for various engineering exams.
"For many, the postponement has meant more time to finish their course or to revise the syllabus. But there are students who find it difficult to concentrate on studies with everything happening around this epidemic," said Nitesh Anand, a 19-year-old engineering aspirant based in Patna.
Anand attended regular classes at Parth Asharam coaching classes in Patna and was looking forward to appear in JEE and other engineering tests for colleges in south India. He was, however, glad that his classes were completed before the lockdown and only revision was left.
Some coaching institutes have switched to online operations.
"We're conducting all classes online. If they have doubts, the faculty is accessible over phone calls," said Amina Sayed of Aakash coaching institute based in Delhi.
"We're putting everything online… It is difficult. Face-to-face interaction is different," h, however, admitted.
More than 7,000 students are registered in coaching classes for medical, engineering and foundation courses at Aakash. The coaching institute is also focused on providing students a last round of revisions and tests before the revised dates for the competitive exams are announced.
In Kota, the hub of coaching institutes in north India, hundreds of students have chosen to stay back in hostels. Some of the institutes apparently advised students not to travel when the government was stressing on social distancing.
Allen, the biggest coaching institute of Kota, claimed that more than a lakh registered students were enrolled for regular classes at their Kota centres. As per the institute's estimates around 50,000 students chose to stay back and spend time in isolation in their hostels.
"It is a fact that students are worried about the coronavirus situation. It is not that they are happy about the exams getting postponed. The news about it is everywhere, be it on mobile, TV or newspapers. Their minds are bound to get diverted," said Akash Gupta who teaches organic chemistry at Allen and is an assigned mentor to 100 students.
Gupta said all mentors like him who are responsible for students, were in constant touch with them on WhatsApp and phone calls. He said on an average he gets 20-25 queries from them. These range from academics to their living situation.
"Students are worried and want to go home. We advise them to stay put in their rooms. And in case they face problems at the hostel in terms of food or other essentials, the institute arranges it for them," said Gupta.
Gupta tells them to make the most of the situation. "We remind them that it is a good opportunity. That they don't have to go anywhere out but stay inside, eat healthy and focus on studies."