CBSE to reduce syllabus by 30%
Move intended to ease the course load on students of Classes IX-XII during the pandemic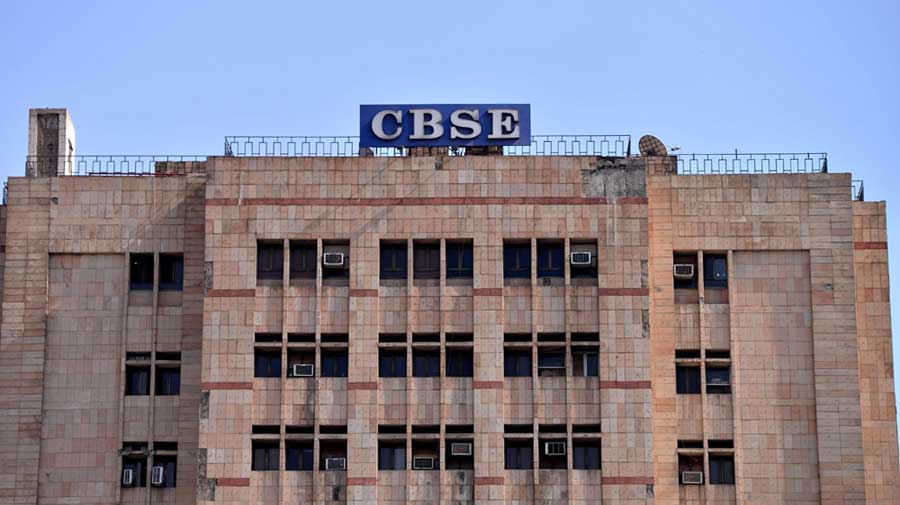 ---
---
The Central Board of Secondary Education (CBSE) has decided to reduce by up to 30 per cent the syllabus for Class IX to XII for the 2020-21 session to ease the course load on students during the pandemic, the government announced on Tuesday.
Union human resource development minister Ramesh Pokhriyal tweeted: "Considering the importance of learning achievement, it has been decided to rationalise syllabus up to 30 per cent by retaining the core concepts."
The minister also said: "Looking at the extraordinary situation prevailing in the country and the world, CBSE was advised to revise the curriculum and reduce course load for the students of classes 9 to 12.
"To aid the decision, a few weeks back I also invited suggestions from all educationists on the reduction of syllabus for students and I am glad to share that we received more than 1.5K suggestions. Thank you, everyone, for the overwhelming response."
Pokhriyal said the syllabus changes had been finalised by the respective course committees with the approval of the curriculum committee and the governing body of the CBSE.
A Press Information Bureau release said the heads of schools and teachers had been advised to ensure that the topics that have been pruned are also explained to the students "to the extent required to connect different topics", but questions cannot be set on these during the internal assessments and the year-end board exams.
Prof. N.K. Ambastha, former chairperson of the National Institute of Open Schooling, welcomed the CBSE's decision.
"Reduction in syllabus will not have any impact on the competence of children as long as the core elements of the curriculum are kept unchanged," he said.
"The curriculum can be taught with smaller texts or larger texts depending on the writer of the book. There are many additional things assigned for practice which can be left to the student to pursue at home," Ambastha added.