Coronavirus crisis: Plea to PM: For God's sake, save migrants
Rahul appealed to party workers, ordinary people to provide whatever help was possible to those walking to their villages without food or water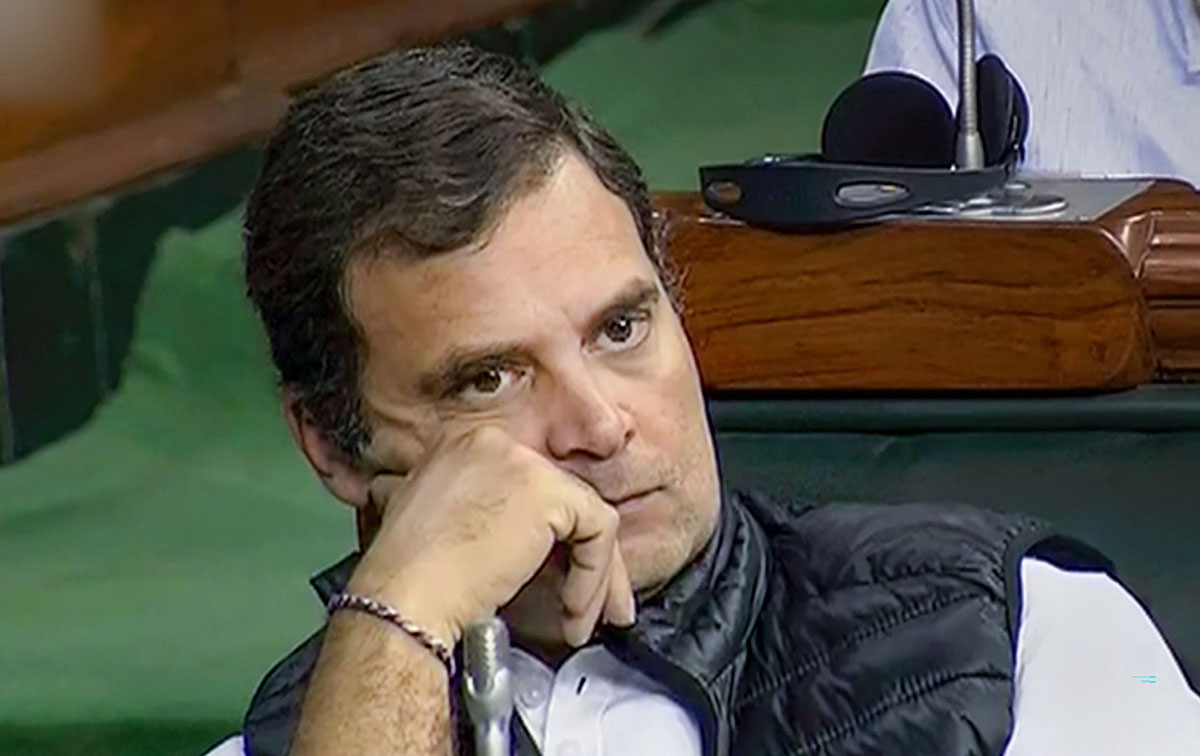 ---
---
Rahul Gandhi has blamed the government for the ordeal of out-of-work migrant labourers trudging hundreds of miles back home on foot, and said that bringing such misery on citizens is a crime.
"The government is responsible for this dreadful situation. Forcing the citizens into this miserable plight is a big crime," Rahul has tweeted, posting photographs showing thousands stranded on roads.
"Our brothers and sisters must get basic respect and support in this hour of crisis. The government is required to take concrete measures immediately to prevent this from turning into a major tragedy."
Rahul also appealed to Congress workers and ordinary people to provide whatever help was possible to those walking to their villages without food or water.
Congress president Sonia Gandhi had written to Prime Minister Narendra Modi late on Friday night seeking urgent intervention to help the thousands stranded on the roads. She requested that buses be arranged to take them home.
Party general secretary Priyanka Gandhi Vadra too posted tweets saying: "How can we as a nation just leave thousands of migrant workers to fend for themselves? There are men, women and children who are walking as far as eastern UP and Bihar."
She added: "We sent planes to bring citizens from Europe, why aren't we organising transport to take the poorest and most vulnerable amongst us home? It is the government's moral duty to help our fellow citizens in this time of crisis. For God's sake, Modiji, Amit Shahji, please use the power you have been given to save their lives."
Priyanka said the country should be ashamed to treat distressed people in this manner.
"These people are the backbone of the nation, don't do this to them. They have ventured out because of fear and uncertainty," she said.
Sonia has formed a task force to intensify the efforts in Congress-ruled states to deal with the situation caused by the pandemic and the lockdown.
Among its members are P. Chidambaram, Jairam Ramesh, Veerappa Moily and Chhattisgarh minister Tamradhwaj Sahu apart from the chairpersons of the manifesto implementation committees in the Congress-ruled states.
Chidambaram, Ramesh and Moily have decades of administrative and political experience and will guide these states on how to mitigate the people's daily hardship.
The Congress has put out several messages on social media, saying the government had had enough time to plan and execute the lockdown but went about it in a haphazard way, triggering chaos and misery.
It said the day labourers and other poor people should have been told in advance what help they would receive relating to their livelihood and daily requirements.
The Congress insists that the current chaos is the result of a lack of planning and poor communication.