Corona divide at Shaheen Bagh
Those protesters who want to end the Shaheen Bagh dharna have called for a boycott of the people who want it to continue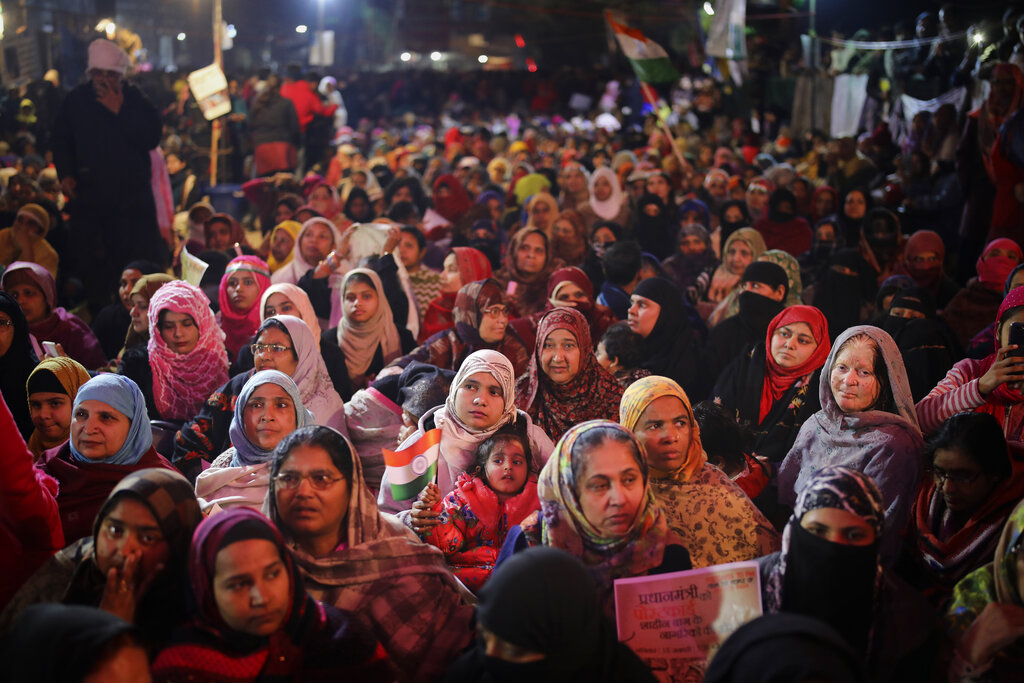 ---
---
The Shaheen Bagh protesters are divided on whether to end their dharna, at least for the duration of the coronavirus crisis, or to stay put through Sunday's "Janata Curfew" and beyond.
On Saturday, the anti-citizenship-act protest outside the Jamia Millia Islamia university was called off indefinitely with the pandemic in mind.
Those protesters who want to end the Shaheen Bagh dharna have called for a boycott of the people who want it to continue. The opposing camp is circulating messages highlighting that none of the confirmed coronavirus patients are protesters, and that the courts and the government have been silent on certain other gatherings.
Gulbano, a regular Shaheen Bagh protester who wants to stay put, said the participants at the 98-day-old, women-led agitation had been instructed to sit on cots in groups of three, with a metre's gap between any two cots.
"We have repeatedly requested senior citizens and small children not to come," Gulbano, 51, said. "We regularly disinfect the place, wear masks, and have procured hand sanitisers. If the government is so concerned about our health, they should repeal the CAA," she added.
But Shaheen Kausar, one of the leaders of the dharna, differed. "We support the call from the Prime Minister and the chief minister (Arvind Kejriwal) to stay indoors. If a few people are stubborn we will be forced to dissociate ourselves from them," she said.