Conquering the entrepreneurial realm through his astute business sense - Rizwan Shan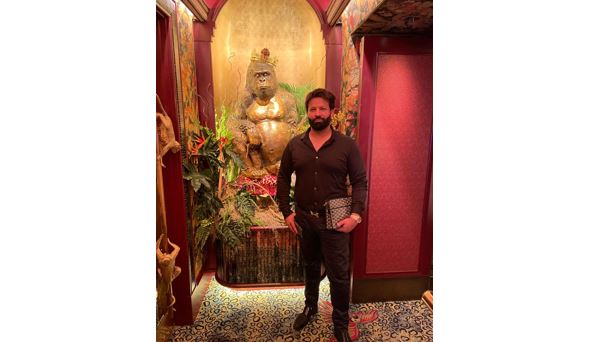 ---
Published 23.07.22, 11:58 AM
|
---
Having grasped the nuances of retail and wholesale business, this entrepreneur is on the way to the top.
Rizwan Shan is one of the few individuals who have been successfully treading the path that leads to glory. He is one amongst the few who has been able to grab the pulse of the retail and wholesale market, tapped their potential and grown his business into exponential heights within no time, which is truly commendable. He holds the reins of the beauty and cosmetic market under multiple brands and franchisees, which have turned out to be winners in their own way. Creating such a massive business empire at such a young age is truly inspiring, and lets him lead an example that nothing is impossible to achieve if there's a will to make it to the top.
Hard work and perseverance gets one places, and that has been proved with the success of many individuals like Rizwan who have consistently tried to achieve further milestones in their careers by pushing themselves to their optimum limits, which have given incredible results which are in front of the world. He informs that one has to tread the path taking calculated moves as any wrong decision can prove disastrous for their entrepreneurial journey. Nonetheless, there are no success stories without a pinch or setbacks and failures, says Rizwan who has faced numerous challenges before he took over the mantle of multiple businesses.
He is based in the UK, but has business interests spread across Europe and Dubai too. He heads several brands which have made their mark in the retail and wholesale space like Beauty Choice (retail store), Pretty woman (retail store) Sensational (retail store), Catwalk Beauty (retail store), Simple hair (wholesale company) and Pak Cosmetics which is one of the biggest having more than 12 stores under it and is listed as one of the largest Afro cosmetics retailer in the whole of the United Kingdom and Europe. Furthermore, he has also stepped into the e-commerce space by launching his websites www.maneconcepthair.com and www.vivicafoxhair.com, both of which are doing extraordinarily well in the cosmetics zone. Apart from holding these successful entities, he also owns multiple investment firms such as Shan investment which invests in properties, commercial investments, and development projects.
This is a sponsored article.