Congress promises to upgrade, expand rural health centres
The party manifesto focuses on steps to strengthen the health and education infrastructure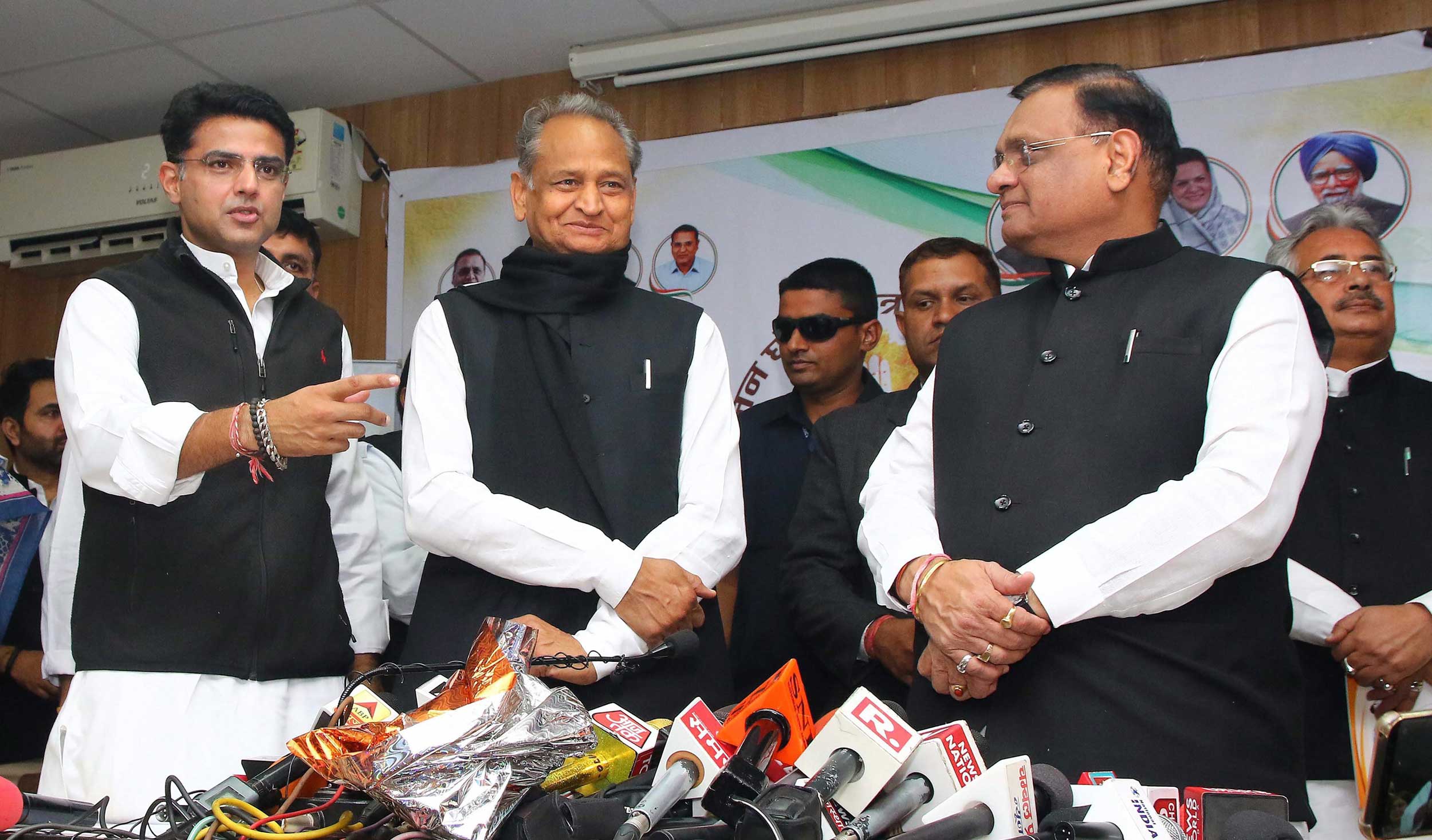 Rajasthan Congress chief Sachin Pilot and Congress general secretary Ashok Gehlot during the release of the party manifesto for the Rajasthan Assembly elections in Jaipur on Thursday.
(PTI Photo)
---
New Delhi
|
Published 29.11.18, 10:39 PM
|
---
The Congress manifesto for Rajasthan promises regulatory authorities for health and education, which will monitor fees for services provided at private institutions.
A law on the right to health has been promised, too, to ensure free tests for diagnosis, medicine and treatment.
The Congress had introduced rights-based legislation when the UPA was in power at the Centre, bringing in laws for the right to information, right to education, the rural job guarantee scheme MGNREGA and food security.
The manifesto, released by senior leaders Ashok Gehlot and Sachin Pilot, promises expansion and upgrade of rural health centres, free education till post-graduation for girls and Rs 3,500 as monthly unemployment allowance for educated youths.
Congress president Rahul Gandhi has been focusing in his campaign on the high costs of education and healthcare. He made this a big issue in Gujarat last year and also in Madhya Pradesh, which voted this month. But this is the first time the party has proposed a regulatory mechanism to check commercialisation of healthcare and education.
The manifesto for the December 7 Rajasthan election focuses on concrete steps to strengthen the health and education infrastructure, with special focus on girls' education.
Government-run coaching centres have also been promised. Rajasthan's Kota has emerged as the coaching hub for competitive exams.
A Vaidik Education Board has been promised, along with promotion of Sanskrit. Computers and Internet connection for madarsas, Rs 500 a month to support girl students from the minority community scoring over 75 per cent in their Class XII exams, a working women's hostel in each district and a student advisory and guidance board for career counselling have been assured too.
Farmers have been promised loan waivers within 10 days, a new crop insurance policy, an effective strategy to check the menace of stray animals, food processing units and better storage facilities. The party has also proposed pension for farmers above 60.