Congress plans nationwide protest against 'vendetta' politics
Party leadership asks state units to keep protests peaceful; preferably a dharna in front of Mahatma Gandhi's statue in their cities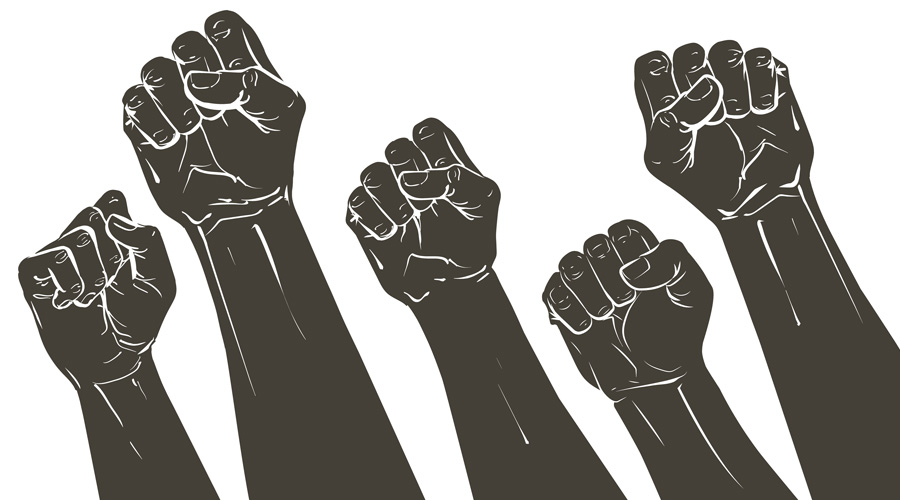 Representational image.
Shutterstock
---
New Delhi
|
Published 26.07.22, 12:11 AM
|
---
The Congress has planned nationwide protests on Tuesday against the Narendra Modi government's blatant misuse of central agencies to harass political opponents as Sonia Gandhi appears before the Enforcement Directorate for the second time in the National Herald case.
The Congress leadership has asked the state units to keep the protests peaceful; preferably a dharna in front of Mahatma Gandhi's statue in their cities. In Delhi, they asked the police permission for a satyagraha at Rajghat, which was initially denied and then allowed with unreasonable restrictions that the party rejected. The police said they could go inside, instead of the designated dharna place at Rajghat but tents, mikes and media won't be allowed. Even the buses were not allowed to go to the venue.
Party spokesperson Shaktisinh Gohil said: "What has this country been reduced to! You can't hold peaceful protests against injustice. The Congress leaders are not allowed to sit at Rajghat. But we are going to hold protests anyway. Wherever the police will stop our workers and leaders, they will sit there itself. Our MPs will protest on Parliament premises in front of the Gandhi statue and then come to the party headquarters. The BJP can hold demonstrations and protests in Delhi (against the AAP government) but the Congress is not allowed to protest against Modi. The oppressive Gujarat model is being implemented in Delhi as well."
Aware that the BJP is projecting the Congress protests as undemocratic and evidence of lack of faith in the legal process, Gohil said: "The BJP spokespersons, its IT cell and a section of the media have been saying Modi too was interrogated by the SIT (special investigation team) and he submitted himself without any drama or resistance. This is wrong. They moved the high court, arguing that the SIT had no powers to summon anyone. When the high court rejected their plea, they went to the Supreme Court. The then Gujarat government became a party in the Supreme Court, saying that the SIT cannot call anybody."
Asserting that the country should know the truth, Gohil said: "When the Supreme Court refused to intervene, vulgar slogans appeared over walls in the state against Sonia Gandhi, UPA government and the governor. None of these people had any role in the issue of summons to the then Gujarat chief minister. The UPA government didn't get any central agency to harass Modi or any other leader. The SIT was formed by the Supreme Court, which interrogated Modi."
Arguing that the two cases — Gujarat riots and National Herald — were not comparable, Gohil said: "While there is not even an FIR in the National Herald case, the ED summons are illegal and motivated by political vendetta. The ED itself closed the case in 2014...."
The Election Commission didn't find any merit. There is case about income tax in the Supreme Court but the ED intervened saying there is money-laundering. The ED is not above the Supreme Court. But in Gujarat, the cases were related to conspiracy about mass murder."
Gohil said even Amit Shah was interrogated and arrested by a SIT formed by Gujarat High Court and the UPA government didn't have any role in it. "Modi wanted countrywide protests when he was to appear before the SIT. But no BJP leader came forward because of the seriousness of the matter. BJP leaders told us that they didn't protest because the then Prime Minister Atal Bihari Vajpayee had asked Modi to follow rajdharma in the context of those cases. Modi didn't have any sympathy of the people at that time. But we are protesting because Modi government is misusing central agencies."