Cong leader Anand Sharma rearranges tweet after 'confusion'
The politician's take on Modi's visit to Serum Institute, Bharat Biotech and Zydus Cadilla triggered speculation about his intention and caused consternation in some sections of the party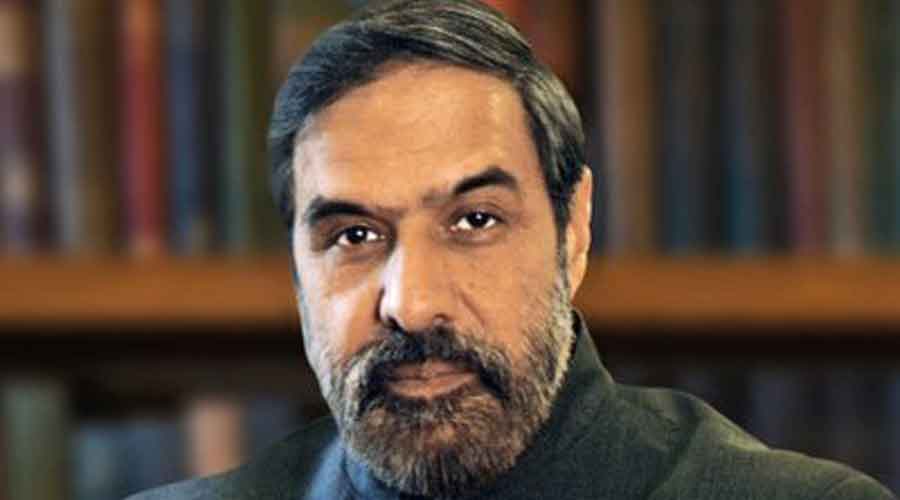 Senior Congress leader and spokesperson Anand Sharma
(twitter.com/AnandSharmaINC)
---
New Delhi
|
Published 30.11.20, 01:39 AM
|
---
Senior Congress leader and spokesperson Anand Sharma has rearranged the sentences in a  tweet on the Prime Minister after the original version raised eyebrows in the party.
"Prime minister Narendra Modi's visit to Serum Institute, Bharat Biotech and Zydus Cadilla was a recognition of Indian scientists and their work to produce the vaccine for COVID-19. That alone will lift morale of frontline warriors and reassure the nation. Also respecting the institutions that India has built over decades that have expertise and potential making India world's largest vaccine manufacturer. Urging Prime Minister to ensure that an efficient and equitable platform is functional as the vaccine arrives," Sharma had tweeted.
The tweet  triggered speculation about his intention and caused consternation in some sections of the party, especially because it went against the official line and Sharma is suspected to be among the Group of 23 that wrote to Sonia Gandhi on the drift in the party.
Regretting the error in our earlier tweet where the lines got misplaced, resulting in some avoidable confusion. The original tweet reads as follows. pic.twitter.com/hrhD2me519

— Anand Sharma (@AnandSharmaINC) November 29, 2020
Sharma later clarified: "Regretting the error in our earlier tweet where the lines got misplaced, resulting in some avoidable confusion. The original tweet reads as follows: Prime Minister Narendra Modi's visit to Serum Institute, Bharat Biotech and Zydus Cadilla was a recognition of Indian scientists and their work to produce the vaccine for Covid. This is acknowledging and respecting the institutions that India has built over decades that have expertise and potential making India world's largest vaccine manufacturer. Urging PM to ensure that an efficient and equitable platform is functional as the vaccine arrives. That alone will lift the morale of frontline warriors and reassure the nation."
The revised tweet suggests an equitable distribution system, not Modi's visit, will lift the morale.,