Cong keeps up Davinder heat
The party ran a Twitter campaign under the hashtag #TerroristDavinderCoverUp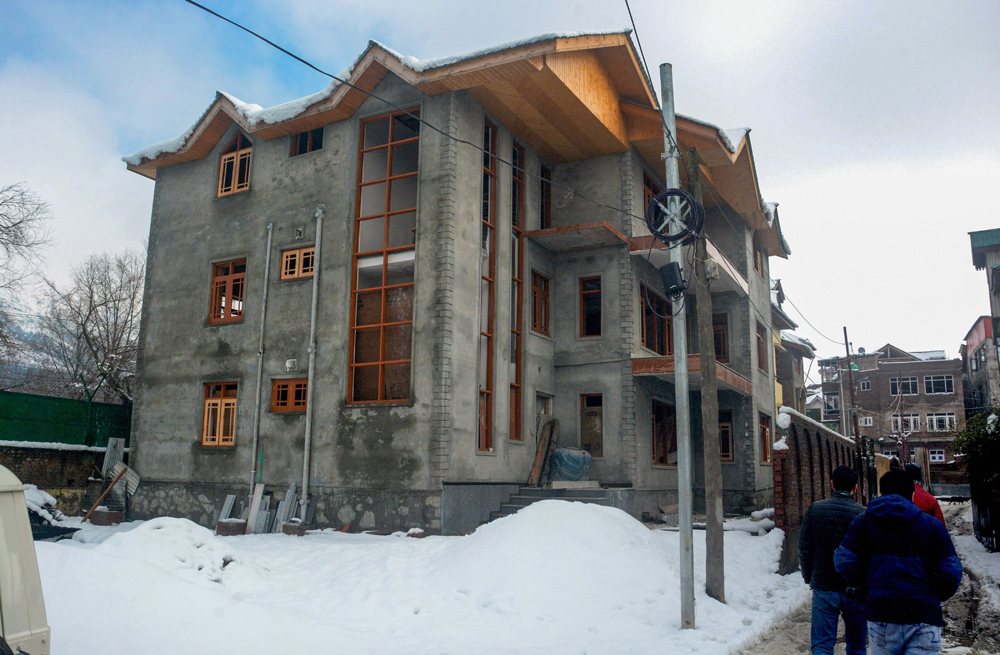 ---
---
The Congress ran a social media campaign on Thursday questioning the government's silence on the "national security" issue relating to deputy superintendent of police Davinder Singh, arrested with militants in Kashmir a few days ago,
The party ran the Twitter campaign under the hashtag #TerroristDavinderCoverUp, two days after insinuating a "bigger conspiracy" and alleging links between Davinder and senior government functionaries.
"Such a serious national security & intelligence breach and the Prime Minister, home minister and national security adviser remain quiet. Indian people deserve answers," the Congress's official Twitter handle posted.
Another message said: "A DSP is caught helping terrorists, his involvement in terror attacks is suspected but the party that plays politics on nationalism is silent. Why is the BJP not answering questions on the betrayal of soldiers' trust and threats to national security?"
Rahul Gandhi tweeted: "DSP Davinder Singh sheltered 3 terrorists with Indian blood on their hands at his home & was caught ferrying them to Delhi. He must be tried by a fast track court within 6 months & if guilty, given the harshest possible sentence for treason against India."
With it was attached a poster with the questions: "Government silent on terrorist DSP Davinder Singh. Why are PM, HM and NSA silent on Davinder Singh? What was Davinder Singh's role in Pulwama attack? How many other terrorists has he helped? Who was protecting him and why?"
Priyanka Gandhi Vadra wrote on Twitter: "DSP Davindar Singh's arrest in JK raises disturbing questions critical to India's national security. It seems rather odd that he not only evaded detection but was entrusted with extremely sensitive duties like escorting foreign envoys to J&K under the prevailing circumstances. Whose orders was he working under? A full investigation must be made. Helping terrorists plan attacks on India is treason."
All the Congress state units and frontal organisations tweeted similar messages from their official handles. Several chief ministers and senior politicians too participated.
Madhya Pradesh chief minister Kamal Nath tweeted: "Davinder Singh was arrested with terrorists; his role in the Parliament attack and the Pulwama attack has come under suspicion. This points to a grave intelligence failure. Several questions are being raised and a thorough probe is needed."
Chhattisgarh chief minister Bhupesh Baghel posted: "Involved in terrorism, extortion, bribery, the Parliament attack and the Pulwama attack. Who was the person who promoted him? Who helped him get awards? Who supported him? Did the person who help him also have a role in the Pulwama attack? Who will investigate?"