Cong seeks Yeddyurappa payoffs probe
Dare to govt to order Lokpal investigation against Karnataka BJP chief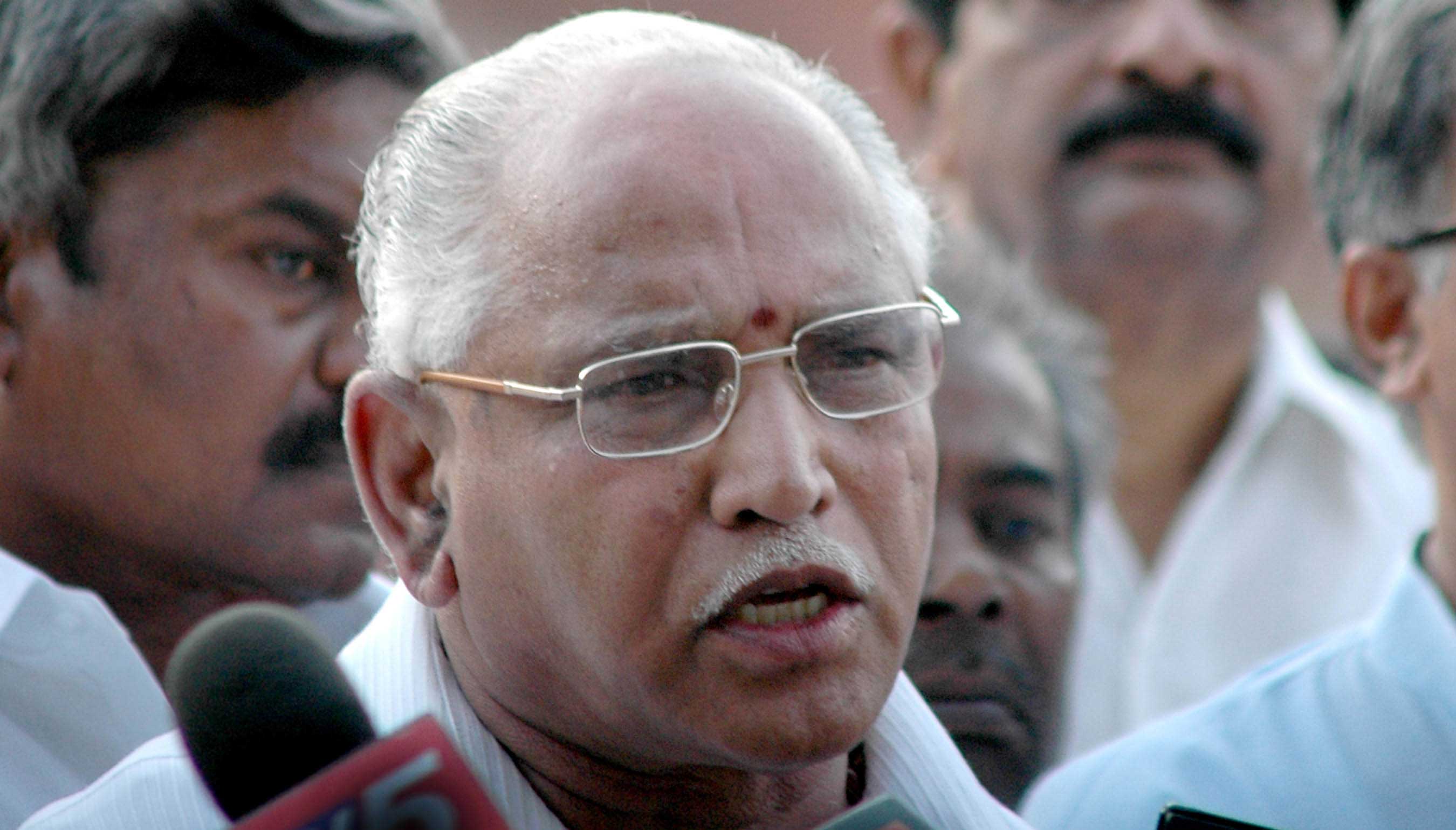 B.S. Yeddyurappa, Karnataka BJP chief.
The Telegraph file picture
---
New Delhi
|
Published 22.03.19, 10:35 PM
|
---
The Congress on Friday cited a media report about former Karnataka chief minister B.S. Yeddyurappa allegedly making payoffs of Rs 1,800 crore to the BJP leadership and others and dared the government to order a Lokpal probe.
The Caravan magazine had published the report claiming that Yeddyurappa, now Karnataka BJP president, had paid parts of the sum to senior leaders including L.K. Advani, Rajnath Singh and Nitin Gadkari. It produced handwritten notes mentioning the amounts.
In 2017, the Congress had alleged the existence of a diary that recorded Yeddyurappa's purported payments to central BJP leaders.
"The Prime Minister must come out (and say) whether he is ready to get this investigated," Congress leader Randeep Surjewala said at a news conference. "Prima facie, this is a case of investigating all BJP leaders, right from the PM and downwards. It is a fit case to be investigated by the newly appointed Lokpal."
Surjewala claimed that the income-tax department had approached finance minister Arun Jaitley to find out whether there should be an inquiry, but nothing happened.
Asked about the authenticity of the purported diary, Surjewala said: "That is why I released the video again — what we released on February 14, 2017 — in which Yeddyurappa and (the) late Ananth Kumar are discussing payments to central leaders. Now the diary is out. It has to be established whether the handwriting and signature (are) of Yeddyurappa or not."
The 2017 video clip purportedly catches Yeddyurappa admitting to Union minister Kumar in a private conversation that he had paid off the party leadership.
Law minister Ravi Shankar Prasad accused the Congress of making "baseless" allegations out of desperation. He said the authenticity of the documents used by the Congress to level the charges was suspect.
A statement from the Central Board of Direct Taxes said that some documents, including loose sheets of paper bearing notings relevant to the allegations, had been seized during a raid on Karnataka Congress minister D.K. Shivakumar. But these were photocopies, and the originals were not found, it said.
It added that the Central Forensic Science Laboratory, Hyderabad, had said the original copies were necessary to verify the documents.
"The same loose sheets prima facie appear to be of a doubtful nature and were given by the person who was being raided for tax violations (Shivkumar)," the statement said.