'Confessions' of Nitish Kumar
The Bihar chief minister rued the 'dangerous space' BJP was leading the country into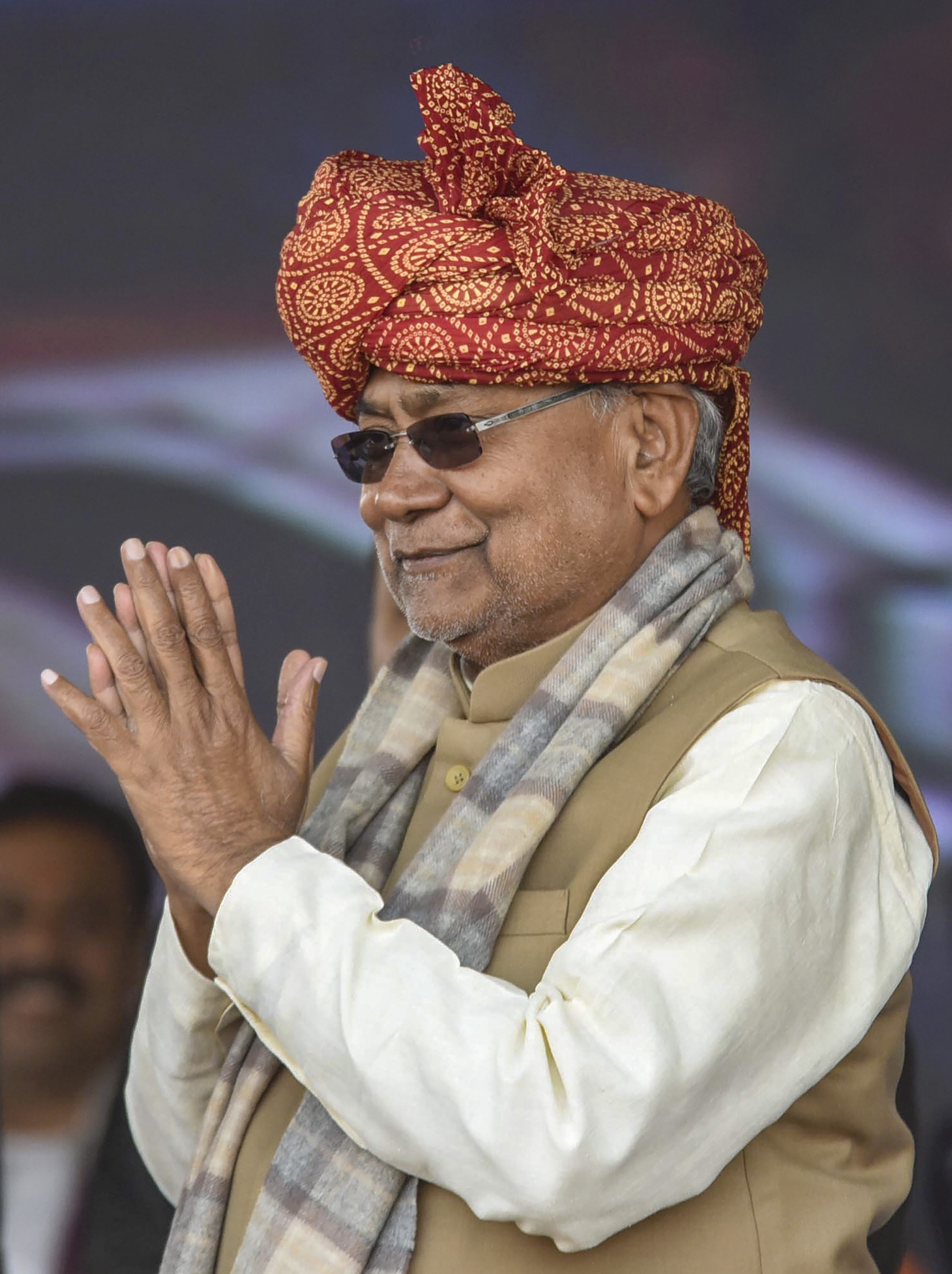 ---
---
A senior Janata Dal United leader has said in a letter that Nitish Kumar had confessed to him that the BJP, their ruling partner in Bihar, was leading the country into a "dangerous space" and how the Bihar chief minister had been "humiliated" by the current BJP leadership.
The claims in a letter by Pavan K. Varma, JDU general secretary and spokesperson, came at a time some allies are tormenting the BJP over the new citizenship matrix.
The BJP's longstanding ally, the Shiromani Akali Dal, remained firm against the exclusion of Muslims from the Citizenship (Amendment) Act. In the letter, Varma cited the purported private confession to question Nitish's decision to strike an electoral tie-up for the Delhi polls.
"If these are your real views, I fail to understand how the JDU is now extending its alliance with the BJP beyond Bihar, when even longstanding allies of the BJP, like the Akali Dal, have refused to do so," Varma said in the letter to Nitish, the JDU president.
The JDU is contesting two seats in Delhi, replacing in a way the Akali Dal as the BJP's partner.
Before questioning the decision to align with the BJP, Varma revealed in his letter what he claimed was a private discussion with Nitish after the JDU had snapped ties with the RJD and re-aligned with the BJP in Bihar.
"…even after you changed tracks and aligned with the BJP in 2017, your private apprehensions regarding the BJP did not change," he wrote. "For instance, I remember your confessing to me in private how the current leadership in the BJP party humiliated you. You maintained, on more than one occasion, that the BJP is leading India into a 'dangerous space'.
"It was your personal view, as conveyed to me, that the BJP is destroying institutions and that there is a need for democratic and socialist forces within the country to regroup, a task for which you actually assigned a senior party official," Varma said.
The JDU leader, who had written a letter to Nitish earlier too urging him to review the party's stand on the CAA, brought up the issue again in the letter. "This is especially so at a time when the BJP, through the CAA-NPR-NRC combine has embarked on a massive socially divisive agenda, aimed at mutilating the peace, harmony and stability of the country," he wrote.
Varma underlined that the icons of the JDU — Mahatma Gandhi, Ram Manohar Lohia and JP — would have strongly denounced this agenda of the BJP, and sought urgent "ideological clarity" from Nitish, stressing that even the party's constitution was against this.
In a last-minute change, the JDU had supported the citizenship bill in Parliament. But as protests mounted, Nitish came out against the NRC and said it would not be implemented in Bihar.