CJI marital rape query in a consensual relationship
Counsel for the complainant woman said the consent was obtained by fraud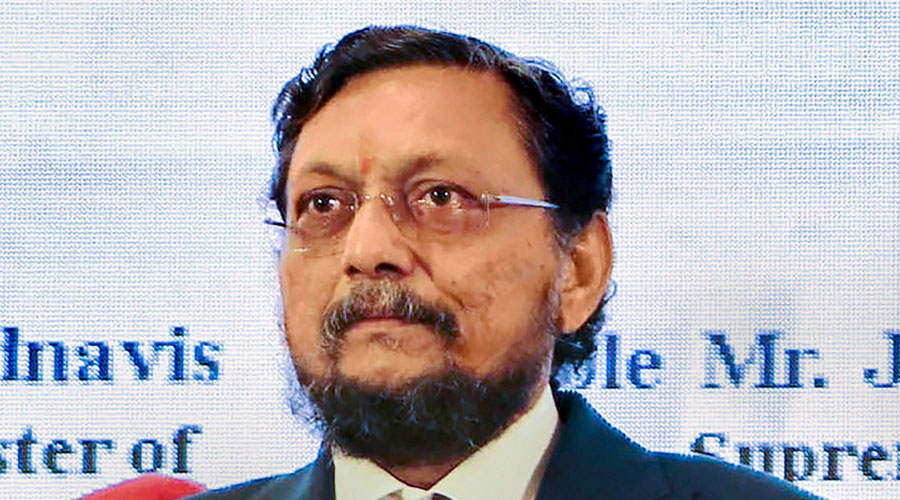 Chief Justice of India S.A. Bobde
File picture
---
New Delhi
|
Published 02.03.21, 02:13 AM
|
---
Chief Justice of India S.A. Bobde on Monday wondered whether a consensual sexual relationship can be termed rape because the man had refused to marry.
"If two people are married to each other and are living as husband and wife, the husband may be brutal and commit wrong. But can the act of sexual intercourse between lawfully wedded man and wife be called rape?" the CJI asked advocate Aditya Vashishtnath, appearing for the complainant woman.
The counsel said the consent was obtained by fraud as the man, Vinay Pratap Singh, had taken the woman to Manali in Himachal Pradesh and had married her at a local temple in the year 2014. However, subsequently, he married another woman and was refusing to accept the complainant as his wife.
The counsel placed before the court certain medical records to prove that the woman was subjected to physical assaults by Singh and had sustained grievous injuries on her private parts.
The court suggested that the woman should then file a case of cruelty and criminal assault against the man instead of filing a rape case.
The bench also comprising Justices A.S. Bopanna and V. Ramasubramanian said: "Making a false promise of marriage is certainly wrong. No one should falsely promise marriage and later break it off. But that is something different from saying that such consensual relationship is rape."
However, senior advocate Vibha Dutta Makhija appearing for the man contended that there was a consensual relationship between the two.
"It's a habitual act of this lady. She had committed this act with two others in office," the senior lady lawyer submitted.
This prompted the CJI to remark: "This argument is possible only because you (a woman lawyer) are making it. You know what courts have ruled on the word habitual for a victim?"
Justice Bobde was alluding to the earlier judgments of the Supreme Court that even if a woman is accustomed to sexual intercourse with more than one partner, yet, she cannot be subjected to rape.
The bench, however, said that it would not entertain the anticipatory bail petition. He can approach the trial court and get himself discharged for the offence, the CJI told the Makhija.
Later the bench granted the man interim protection from arrest for four weeks to enable him seek a regular bail from the trial court.
The accused had moved the Supreme Court for anticipatory bail after the Allahabad High Court had rejected the same and had asked him to face trial.