Church to BJP: No one needs to prove one's nationalism
Nationalism is in the blood of every Indian, whether belonging to majority or minority: CBCI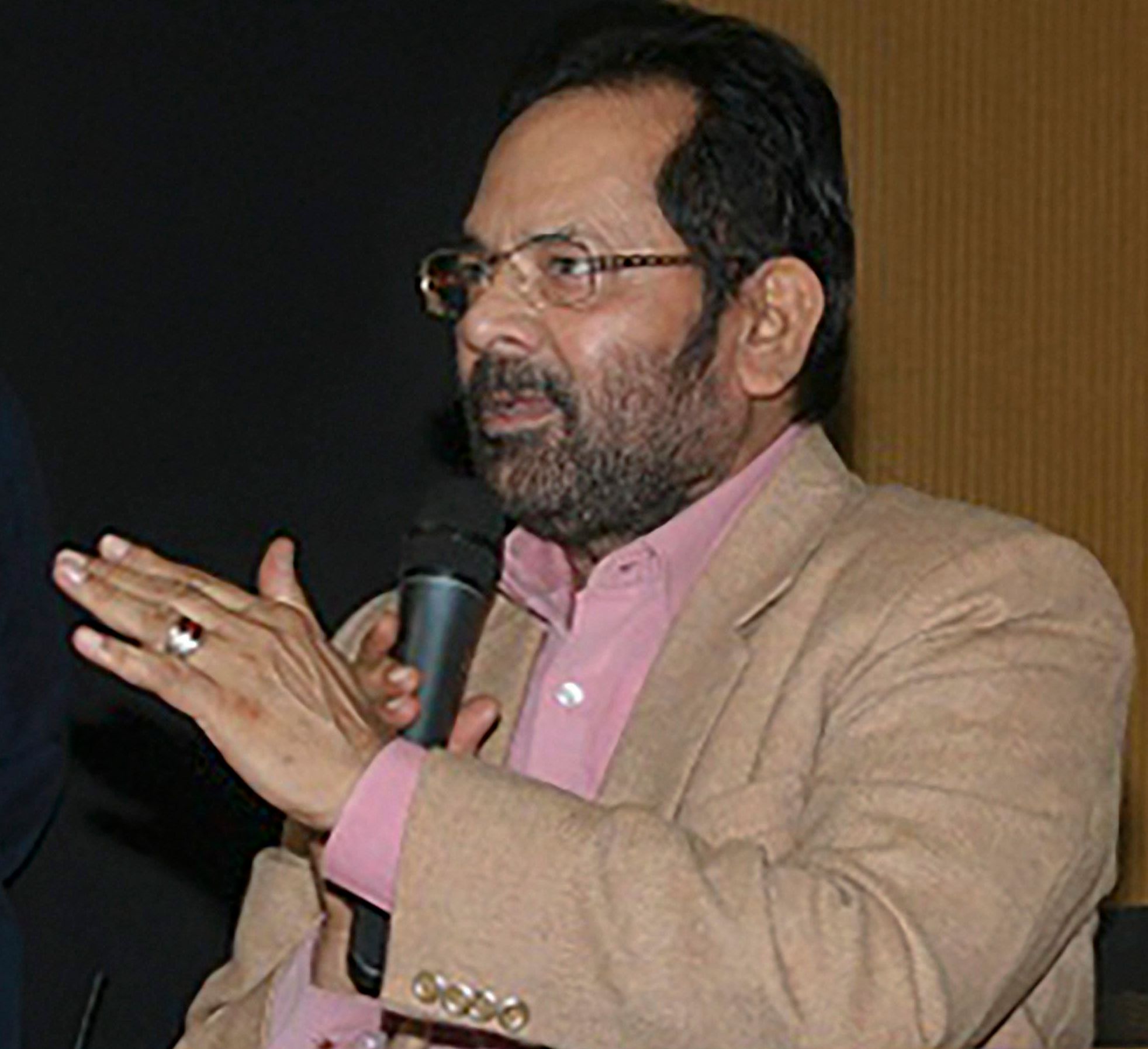 On March 7, BJP leader Mukhtar Abbas Naqvi, along with Thawar Chand Gehlot, held a session with representatives of minority communities in New Delhi to seek suggestions for the BJP's sankalp patra, which would be the party's election manifesto.
PTI
---
New Delhi
|
Published 11.03.19, 10:29 PM
|
---
All Indian citizens are equal stakeholders and none should be made to prove their nationalist credentials, the Catholic Bishops' Conference of India (CBCI) has told the BJP.
It has asked the party to recognise the Christian community's contribution to nation-building, in particular to education.
The suggestions came in response to Prime Minister Narendra Modi's call for popular inputs towards the "sankalp patra" — the BJP's manifesto for the Lok Sabha elections.
"Nationalism is in the blood of every Indian, whether belonging to majority or minority. No one should even doubt such a thing or alienate anyone by being suspicious. No one needs to prove one's nationalism. We have all contributed towards the independence, development, progress and welfare of the country in its onward journey," the CBCI said.
On behalf of the Catholic Church, the CBCI promotes advocacy on national issues and makes representations as well as liaises with the government.
"Minority communities should feel secure in the country…. Suppression of the media, lynching in the name of differences in religious practices, food habits and cultural differences have considerably dented the credibility of the government and made the minorities feel unsafe,'' the CBCI underlined.
"The constitutional right to practise, preach and propagate one's religion must be upheld."
The CBCI also stressed the need for the government to respect the sacred days and celebrations of all religions and support, promote and participate in such events. Christians had borne the brunt of the Modi government's attempt to dilute the significance of minority festivals when December 25 was designated as Good Governance Day in 2014.
Another concern that the CBCI has flagged relates to textbooks: "There should be no saffronisation of text books or distortion of historical facts."
Also, the Catholic Church wants to be recognised for its contributions in the field of education in India since 1542. The CBCI highlighted that even today the Catholic Church runs the most sought after educational institutions in the country.
It regretted that the Modi government had failed to tap this expertise while drafting the National Education Policy. The Catholic Church runs the largest network of schools in the country outside the government system.