Central health team to guide public health responses to Covid in Kerala
The state on Thursday had over 154,000 Covid-19 patients, about 37 per cent of India's 397,000 active cases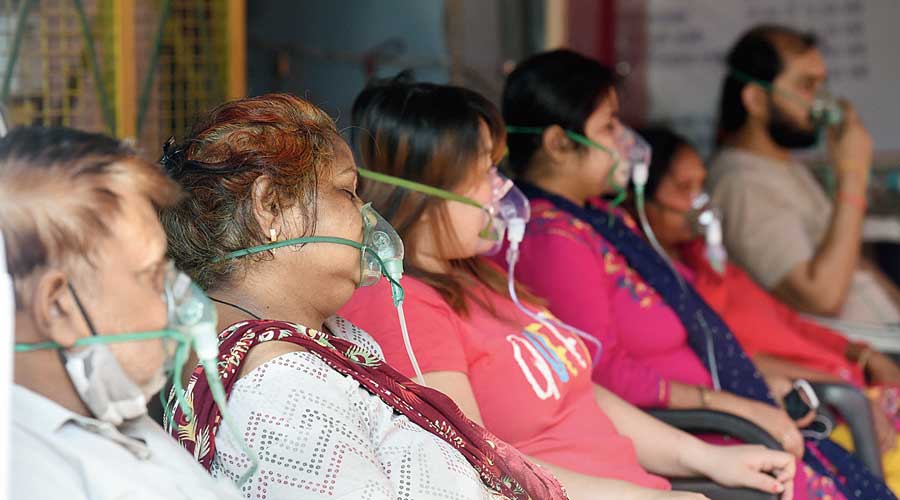 ---
New Delhi
|
Published 30.07.21, 01:40 AM
|
---
A central health team will arrive in Kerala on Friday to guide public health responses to Covid-19 in the state that is reporting a steady rise in daily new infections and accounts for a third of India's current active cases.
The Union health ministry said on Thursday that the six-member team led by Sujeet Singh, director of the National Centre for Disease Control, New Delhi, will recommend interventions to contain the large number of new infections in the state.
Kerala on Thursday had over 154,000 Covid-19 patients, about 37 per cent of India's 397,000 active cases. Its average daily new cases have increased to about 17,000 on July 28 from 11,000 four weeks ago.
The health ministry has underlined that Kerala also has a high positivity rate — the fraction found positive among those tested — of about 12 per cent, more than double the ideal of less than 5 per cent. A high positivity rate is viewed as an indicator of widespread infections.
Several districts in Kerala — Palakkad, Thrissur, Wayanad, Malappuram, Kozhikode, Kasargod, Kannur, Kollam, Ernakulam, and Kottayam — are among the 47 in 10 states across the country where test positivity rates are higher than 10 per cent.
But sections of health experts have argued that Kerala's high test positivity rate could also be an outcome of smart testing which is specifically directed at all close contacts and other individuals likely to test positive.
Kerala's relatively low Covid-19 seropositivity — the proportion of people with antibodies against Covid-19 — of 44 per cent, compared with over 70 per cent in states such as Bihar, Rajasthan or Uttar Pradesh, also implies a large proportion of susceptible people.
Many public health experts believe the relatively low seropositivity and Kerala's lower Covid-19 case fatality rate of 1.1 per cent, compared with the national average of 1.3 per cent, reflects an epidemic better managed than in other states.
"However, the current exponential growth is a source of concern," said a senior researcher. "Whenever and wherever the virus spreads and replicates, there is a chance of fresh mutations emerging."