CBI, let's try Asthanasana
'Happiness programme' being organised for the scarred agency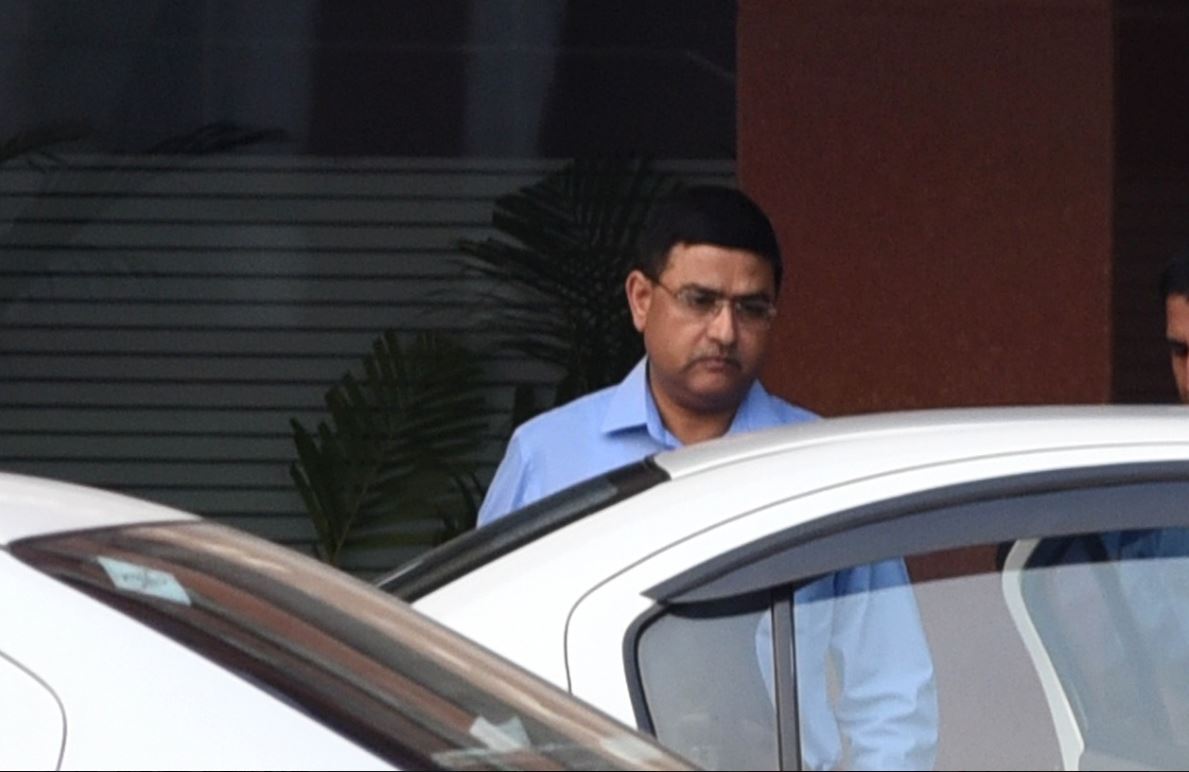 ---
New Delhi
|
Published 09.11.18, 09:47 PM
|
---
Now that a mountain of dirty linen has been washed in public, it is time to cleanse the body and the soul.
The CBI, convulsed by a feud that points to a deeper rot, will organise a "happiness programme" to be conducted by the Art of Living Foundation for officers to "improve positivity, enhance synergy and generate a healthy atmosphere", the agency said in a statement.
The three-day programme, scheduled at the CBI's glass-fronted Lodhi Road headquarters from Saturday, will involve yogic breathing exercises, meditation training and lessons in practical wisdom, CBI sources said. It is expected to reduce stress, relieve anxiety and depression and foster clear and positive thinking.
Over 150 CBI officers, from inspectors to interim director Nageswara Rao, will join the "happiness programme".
Sources said the plan to organise the session was the brainchild of Rao, who had secured the go-ahead from the Prime Minister's Office a few days ago.
Rao was appointed interim chief last month after the government benched CBI director Alok Verma and special director Rakesh Asthana in a midnight operation. Verma and Asthana have accused each other of accepting bribes and are being probed.
This is the first time the CBI is organising a wellness programme for its officers. It comes at a time the interim director is barred from taking any policy decision until the Supreme Court settles the matter. The court is scheduled to resume hearing on Monday, which happens to be the concluding day of the "happiness programme".
"The fight between the two senior-most officer has created two camps. Things have come to such a pass that officers in the agency are suspecting each other, creating an unhealthy atmosphere," a CBI officer said. The split into two camps is said to have affected work culture.
According to the officer, the Art of Living Foundation had been approached to get over the "negative vibes and develop positive thinking".
"The agency has no option but to take solace from spirituality and de-stress fatigued officers who are unable to channel their energy for positive growth. The workshop will enable the participants to control their emotions, too," the officer said.
The programme will have interactive sessions to help the officers bond. "This will provide an opportunity to officers to communicate their problems freely so that we can offer them spiritual solutions. The workshop will help them bond with each other and maintain friendly relations," said a Delhi office-bearer of the Art of Living Foundation.
It is not clear whether Sri Sri Ravi Shankar, who heads the foundation, will conduct the programme. Sources said he had been requested to be present at least for a short session.