Call to CM to shield nuns
Activists urge Pinarayi Vijayan to stall transfer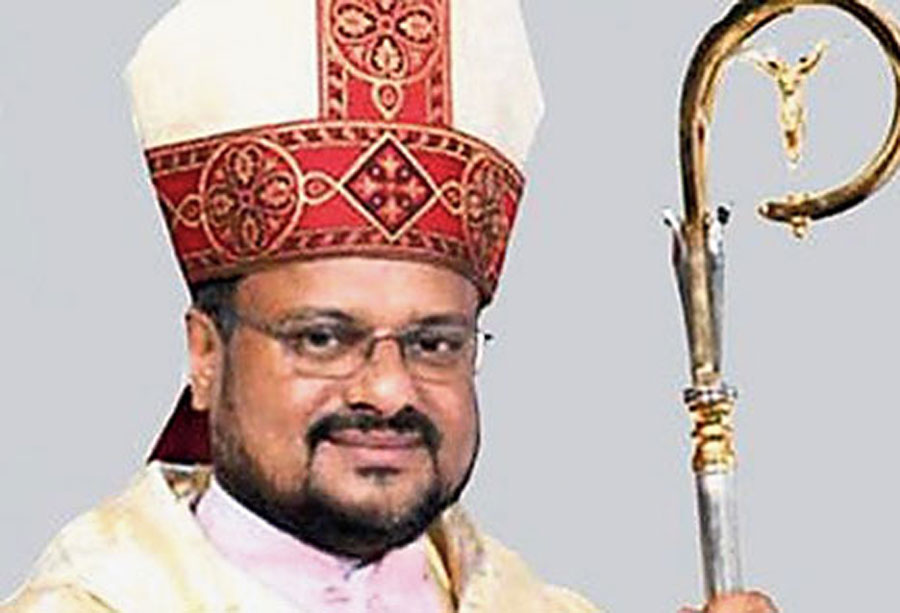 ---
---
Dozens of writers and activists have urged the Kerala government to ensure that five nuns who had led a sustained campaign against the alleged rape of a colleague by former Jalandhar bishop Franco Mulakkal are not transferred out of the state.
The letter, addressed to chief minister Pinarayi Vijayan, has called upon the state government "to listen to the concerns of the sisters and initiate immediate action to forestall the move to remove them" from the convent in Kuravilangad, Kottayam, till the trial is over.
"It is apparent that the Congregation is ensuring the key witnesses are moved out of the jurisdiction of Kerala police, but at the same time accessible to Franco Mulakkal and his supporters," the letter from the Save Our Sisters Action Council said.
Four of the nuns have been transferred to different states — Punjab, Bihar, Jharkhand and elsewhere in Kerala — while the fifth has been asked to appear before church authorities in Jalandhar.
The transfer orders had come before their sustained campaign led to Mulakkal's arrest last year on September 22.
Mulakkal, accused by the victim of raping her 13 times between 2014 and 2016 during his visits to the convent in Kuravilangad, had spent over three weeks in jail before he was granted bail on October 16.
Since none of the five nuns had responded to their transfer orders issued by the Jalandhar-based Missionaries of Jesus Congregation, they were sent reminders on January 16.
The letter has been endorsed by 56 writers and social activists, including eminent Malayalam poet Satchidanandan, novelist Anand, Kavitha Krishnan of the All India Progressive Women's Association, activist Lawrence Jesudas, and MG University professor K.M. Seethi.
By the order of Superior General Regina Kadamthottu, who has spoken in support of the bishop, the nuns would have to leave the state.
While Sister Anupama has been ordered to join the community in Chamiyari, Punjab, Sister Josephine has been moved to Lalmatia in Jharkhand, Sister Alphy to Pakartala in Bihar, and Sister Ancita to Kannur in the north of Kerala.
The fifth nun, Sister Neena Rose, has been ordered to appear before church authorities in Jalandhar where the bishop is still based and wields power.
"All five of them are key witnesses to the case. The act of commanding the nun for personal appearance amounts to direct intervention of church authorities in weakening their case, and throttling their voice from public sphere," it said.
It further cited that the Supreme Court's Witness protection Scheme 2018 envisaged that authorities should ensure witnesses and the accused should not come face to face during the probe and the trial.