Blow to wish to topple Uddhav govt
Exit of senior leader Eknath Khadse from the BJP a setback to the party's efforts to destabilise the current Maharashtra administration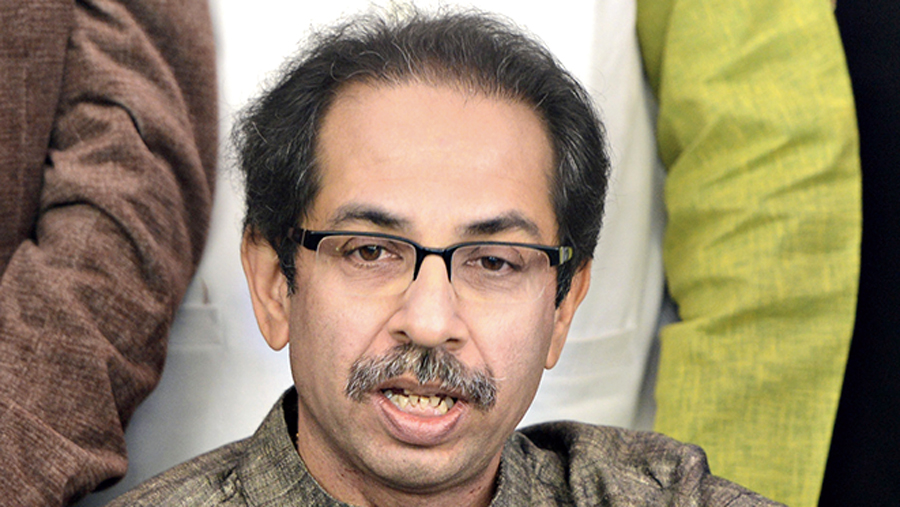 ---
---
Senior Maharashtra leader Eknath Khadse on Wednesday quit the BJP, dealing a blow to the party's efforts to destabilise the Uddhav Thackeray government.
Khadse, a prominent OBC leader and widely acknowledged to have made significant contribution to the BJP's growth in Maharashtra, is all set to formally join the Sharad Pawar-led NCP on Friday.
Khadse hit out at former chief minister Devendra Fadnavis and held him responsible for his exit from the BJP. Fadnavis, a Brahmin and the leader of the Opposition, was promoted by the BJP in the Maratha-dominated politics of the state.
"Devendra Fadnavis destroyed my life. I spent four years in mental tension... I feel sad about quitting the BJP, but I had no choice," Khadse told reporters after quitting the party.
Khadse, 68, was a senior minister in the earlier Fadnavis government and was made to resign in 2016 on charges of corruption. Many had then felt that Khadse had been framed in a bid to sideline him.
He was denied a ticket to contest in the 2019 Assembly polls. His daughter was fielded in his place, but she lost and since then he had been sulking.
"Eknath Khadse will join the NCP at 2pm on Friday. This will strengthen the NCP," state NCP chief Jayant Patil told reporters.
The development came at a time Fadnavis is busy in Bihar after gaining prominence as the state election in-charge. He was given the post to reap political benefits out of actor Sushant Singh Rajput's death that was blown out of proportion with an eye on the polls. The issue, however, is seen to have lost steam.
Fadnavis and the BJP had been using the actor's death to launch an all-out attack on the Shiv Sena-NCP-Congress government in Maharashtra led by Uddhav. A CBI probe was instituted in the actor's death, seeking to target the state government, but so far the agency is learnt to have found no proof of foul play.
Khadse's resignation will deal a blow to the BJP's effort to gun for the Uddhav government and instead boost the morale of the ruling alliance.