BJP trains guns on Rajiv Gandhi Foundation funds
Party alleges that the Sonia Gandhi-headed foundation had links with China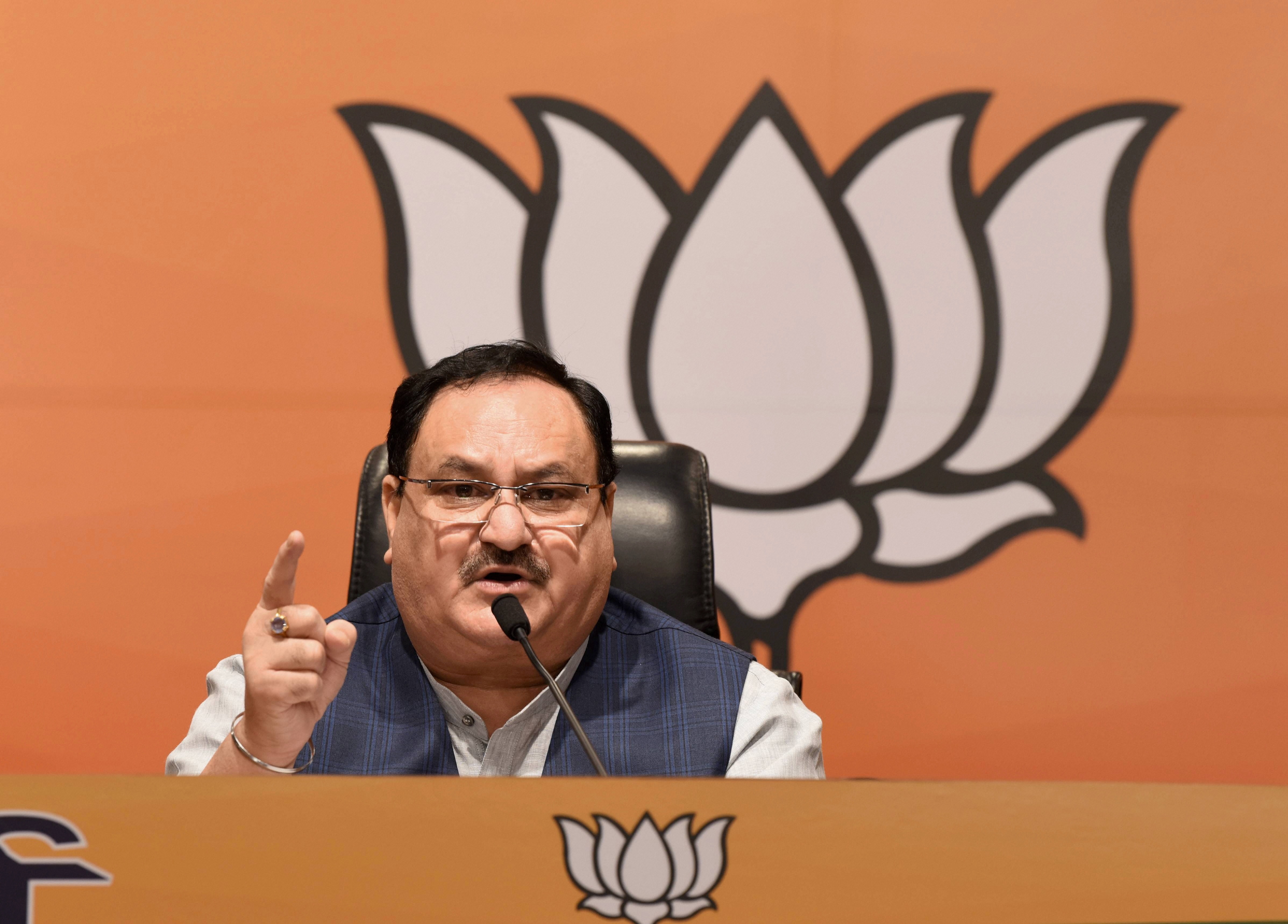 ---
---
BJP president J.P. Nadda on Saturday fired questions at the Congress over the Rajiv Gandhi Foundation's funds, betraying a desperation to shift the focus away from the Chinese intrusions on which the principal Opposition party has been grilling the government.
Nadda alleged that the Sonia Gandhi-headed foundation, a charitable organisation whose funding details are in the public domain and accounted for, had links with the neighbouring country.
The foundation had received donations from the Chinese embassy, from the "tax haven" of Luxembourg, corporates and NGOs with commercial interests, he said, and demanded that the Congress chief come clean.
"The RGF worked in close association with the China Association for Internationally Friendly Contact. This organisation is a vehicle used by the Central Military Commission of China. The purpose is to infiltrate and influence the voices of leaders of other countries," Nadda said, accusing the Gandhi family of compromising national interest.
Nadda also criticised the foundation for taking money from the Prime Minister's National Relief Fund.
The Congress has dismissed Nadda's allegations as a "diabolical game of deception".
Former finance minister P. Chidambaram, who is a trustee of the RGF, on Saturday termed them as "half-truths". "Mr Nadda, come to terms with reality, don't live in the past that is distorted by your half-truths. Please answer our questions on Chinese intrusion into Indian territory," Chidambaram added.
Seemingly oblivious to the fact that the PM CARES Fund is vulnerable to similar allegations, Nadda said: "Why is CAG auditing not done on accounts of the Rajiv Gandhi Foundation? Why was RTI not applicable on the foundation?"
Nadda accused the RGF of "monumental loot and organised plunder of public money", borrowing former Prime Minister Manmohan Singh's assessment of Modi's demonetisation exercise.
Nadda alleged that the RGF had taken donations from fugitive diamond merchant Mehul Choksi and wanted to know what was the connection between Choksi and the foundation, again appearing forgetful of Modi once referring to the businessman as "hamare Mehulbhai".