BJP seeks apology from Rahul, Congress
The party officially fielded law minister Ravi Shankar Prasad to hit out at the Congress and Rahul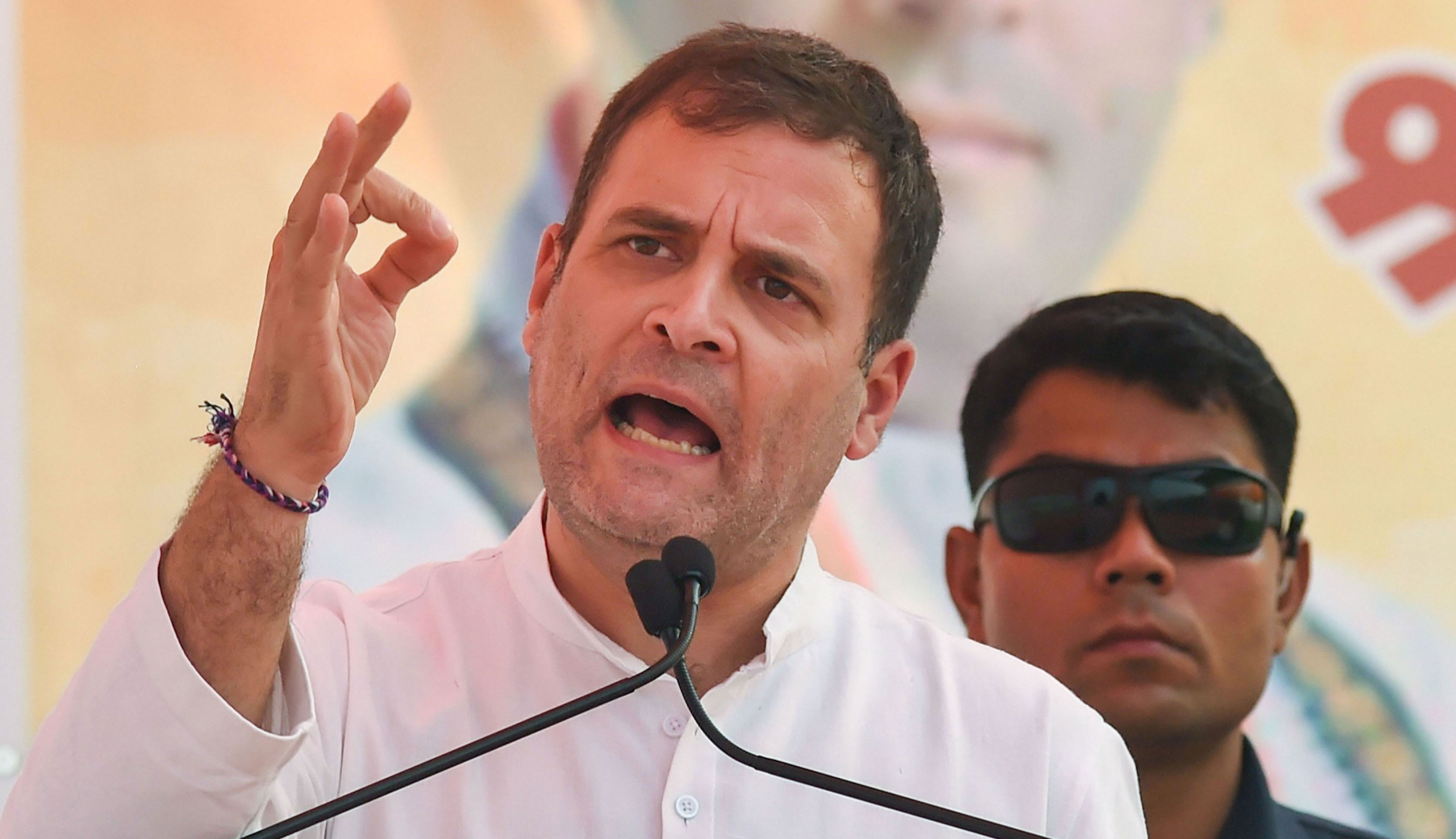 ---
---
The BJP on Thursday went all out to slam the Congress, particularly Rahul Gandhi, over the Supreme Court's verdict on the Rafale deal, seeking an apology for running a "malicious and baseless" campaign and claiming the ruling had reaffirmed the Narendra Modi government's credentials.
While ministers led by home minister Amit Shah took to Twitter, the party officially fielded law minister Ravi Shankar Prasad to hit out at the Congress and Rahul.
"Supreme Court's decision to dismiss the review petition on Rafale is a befitting reply to those leaders and parties who rely on malicious and baseless campaigns," Shah tweeted.
"After today's rebuke from SC, Congress and its leader, for whom politics is above national interest must apologise to the nation," Shah added.
Law minister Prasad chose to target Rahul and wanted to know which forces were backing the former Congress president.
"Today the people of the country want to know which powers were backing Rahul Gandhi," Prasad said but refused to elaborate.
"All I can say is that the whole campaign is extremely suspicious," he said.
"Rahul Gandhi, you apologised to save yourself from the court. But will you apologise before the people of India?" Prasad said, adding that Rahul and the Congress should apologise to the people of the country.
The Supreme Court on Thursday rejected a review petition against its December 2018 judgment refusing to intervene in the Rafale deal.
It rebuked Rahul for wrongly attributing to the court his "chowkidar chor hai" remark against the Prime Minister but accepted the apology the Congress leader had tendered and closed the contempt proceedings against him with a "word of caution".
BJP working president J.P. Nadda too targeted Rahul. "From road to Parliament, Rahul Gandhi and his party tried hard to mislead the country on this issue but Truth Prevailed. I wish Rahul Gandhi would be in the country and should make apologies to the nation," Nadda said.
Later in the day, after Rahul had tweeted that Justice K.M. Joseph, one of the judges on the bench, had "opened huge door into investigation of the Rafale scam" and attached portions of the verdict, BJP MP and spokesperson G.V.L. Narasimha Rao called it "selective and convenient nitpicking".
In his separate but concurring verdict Justice Joseph said the ruling "would not stand in the way" of the CBI from taking action on the complaint for lodging an FIR.