BJP's Udit Raj upset for not getting Delhi seat ticket
The Dalit leader has threatened to quit the party after it fielded singer Hans Raj Hans from the North West Delhi seat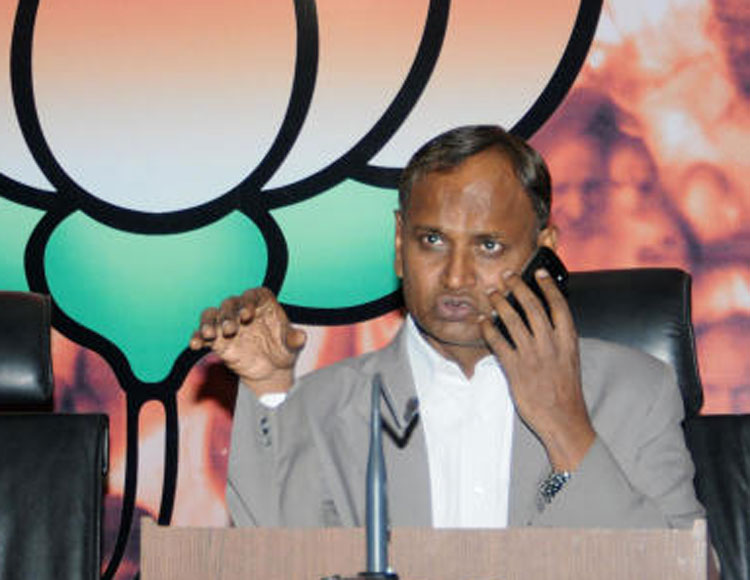 ---
---
Dalit activist Udit Raj on Tuesday lashed out at the BJP after the party denied the sitting MP a ticket from his North West Delhi constituency but appeared to have been assuaged with the offer of a Rajya Sabha berth, sources said.
The disgruntled leader, who removed the "chowkidar" prefix to his Twitter handle, said he had decided to leave the BJP, warning that the move to drop him would send a negative signal to Dalits.
Later in the afternoon, however, the "chowkidar" prefix was back, indicating he had been mollified enough to add the word again in keeping with Prime Minister Narendra Modi's "Main bhi chowkidar" slogan.
Sources close to Udit Raj said the BJP leadership had got in touch with him and assured him he would be given a berth in the upper House.
He appeared mellowed after the assurance and dropped his decision to quit the BJP.
Earlier in the day, the BJP had named popular singer Hans Raj Hans as its candidate from the reserved North-West Delhi seat, prompting Udit Raj to say the decision would turn Dalits across the country against the party.
"BJP didn't give me ticket, I have decided to leave the party," he told NDTV, claiming he had been denied a ticket despite topping the party's internal surveys.
"In 2014, I trusted the leadership of Narendra Modi and merged my 'Indian Justice Party' with the BJP. I now realise many smaller regional parties have benefited more by remaining independent," he said in a statement.
Udit Raj later refused to speak to the media after the BJP leadership reached out to him.
His aides hinted he would be "suitably compensated" and so had decided to remain in the BJP. "In a day or two everything will be clear. He will remain in the BJP," one of them said.
The BJP also denied nomination to another Dalit leader — Union minister Vijay Sampla — from the reserved Hoshiarpur seat he now represents.
Sampla hit back with a sarcastic tweet, saying he had undertaken development projects in his constituency and there were no corruption charges against him.
"If this (doing development and no corruption charge) is a mistake then I will explain to my future generation not to commit such mistakes," he tweeted.