BJP questions Rahul income
Rahul Gandhi is an MP and his source of income is his salary, says Prasad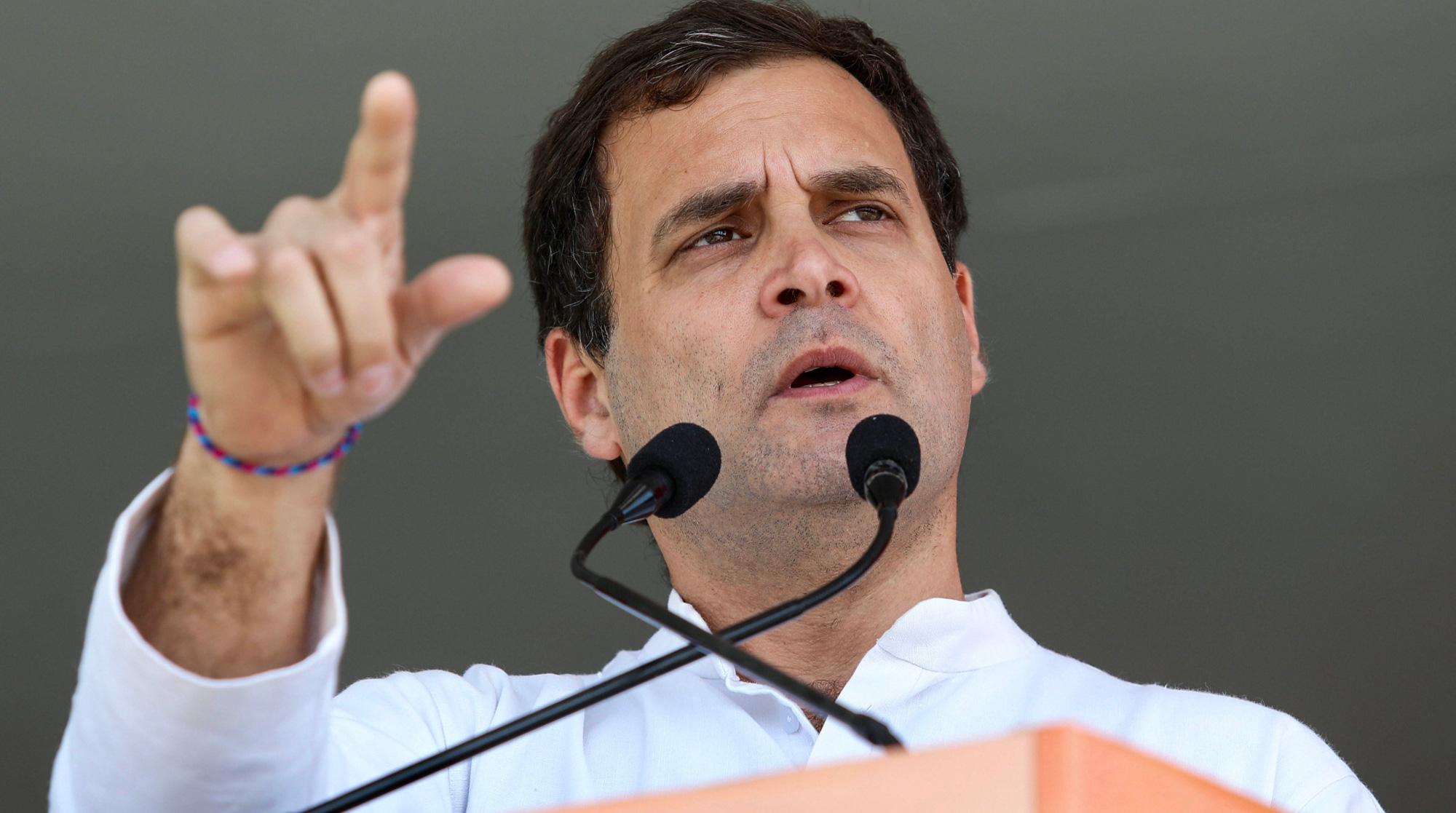 Congress President Rahul Gandhi addresses 'Jan Bhawna Rally', in Purnia on Saturday, March 23, 2019.
PTI
---
New Delhi
|
Published 23.03.19, 08:55 PM
|
---
The BJP on Sunday drew attention to Rahul Gandhi's election affidavits to question his source of income, claiming that the Congress president's wealth had gone up from Rs 55 lakh in 2004 to Rs 9 crore in 2014.
Law minister Ravi Shankar Prasad was fielded to cast aspersions on Rahul in yet another attempt by the BJP to paint him as corrupt.
Efforts to accuse Rahul of corruption have intensified in the aftermath of the Congress president going all-out to target Prime Minister Narendra Modi with the slogan "chowkidar chor hai (the watchman is a thief)".
"What is your source of income Rahul Gandhi? We know about the Vadra model of development and now there is a Rahul Gandhi model of development too," Prasad said, proceeding to quote figures from purported election affidavits filed by Rahul as a candidate for the Amethi Lok Sabha seat.
Prasad claimed that in 2004, Rahul had declared his wealth to be Rs 55,38,123. The amount, according to the BJP leader, rose to Rs 2 crore in 2009 and Rs 9 crore in 2014.
"Rahul Gandhi is an MP and his source of income is his salary. The BJP would like to ask what are the factors that led to this extraordinary jump in the assets of an MP?" Prasad said.
The law minister claimed that the BJP's "research" had revealed that Rahul and his sister Priyanka Gandhi Vadra, the new Congress general secretary in charge of eastern Uttar Pradesh, owned a 4.69-acre farmhouse, which they had let out on rent to a company named Financial Technology of India Ltd. Prasad claimed that a company promoted by FTIL was involved in the National Spot Exchange scam.
The BJP leader also asked Rahul: "Have you purchased two properties from Unitech?" Prasad claimed that Unitech was involved in the so-called 2G scam.