Bihar shuts down bus services, restaurants
No coronavirus case has been reported in Bihar so far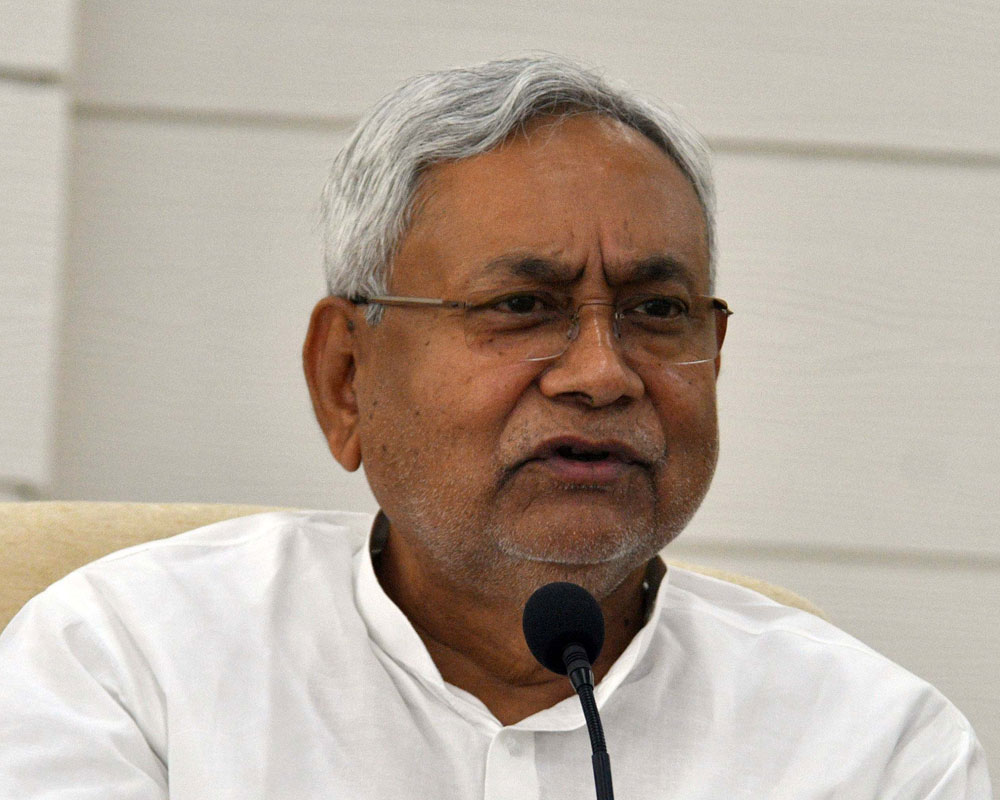 ---
|
Patna
|
Published 21.03.20, 09:56 PM
---
Bihar chief minister Nitish Kumar appealed to the people to stay at home even after the 'janata' curfew (public curfew), for which Prime Minister Narendra Modi has given a call, gets over on Sunday.
The government also announced several measures like closure of restaurants, banquet halls and suspension of inter-state bus services till March 31.
"The Prime Minister has given a call for janata curfew on March 22. I appeal to the people of Bihar to observe it during its scheduled hours from 7am to 9pm and also appeal to them to stay indoors as far as possible even after it gets over," Nitish said.
"The experience of janata curfew will prepare us for further challenges. Alertness of every person and observing social distancing are the only ways to stay safe from novel coronavirus infection," the chief minister added.
Nitish chaired a high-level meeting along with deputy chief minister Sushil Kumar Modi and senior administrative officials, including chief secretary Deepak Kumar at his 1, Aney Marg official residence on Saturday to review the preparations being made to counter the virus infection.
No coronavirus case has been reported in Bihar so far though around 3.2 lakh passengers entering the state have been screened.
Altogether 520 of them have been enrolled for observation and samples have been collected of 85 of them.
Meanwhile, health department principal secretary Sanjay Kumar, in exercise of powers under the Epidemic Diseases Act and its regulations pertaining to the coronavirus disease (Covid-19), ordered the closure of all restaurants and banquet halls in the state till March 31. He said that food home delivery and take home services will be allower to operate.
Sanjay also passed on the list of passengers, who have arrived in Bihar from Covid-19 affected countries, to all district magistrates in the state and directed that all of them should be put on home quarantine for 14 days.
"Health workers should regularly visit the passengers and update on their daily health status to the district health authorities. Symptomatic cases may be refeffred to medical colleges and hospitals for isolation and sample collection. Those who came in contact with the symptomatic cases should also be enlisted and kept under surveillance," Sanjay added.
The health department principal secretary also said that four special trains arriving in Bihar from Pune and Mumbai on March 22 and 23 shall stop only at Buxar, Ara and Danapur stations, and all passengers alighting at these stations will be screened thoroughly. Their names, addresses and mobile phone numbers will be recorded.
Transport department secretary Sanjay Kumar Agarwal also issued orders to stop the plying of all government and private inter-state buses in Bihar till March 31.
"City buses in Patna have also been stopped from plying till March 31. Around 50,000 passengers travel in them daily. We have also directed all concerned officials to ensure that public transport vehicles are sanitized daily," Agarwal said.