Bihar paves way for recruitment of transgender people in police force
The decision was taken at a meeting chaired by chief secretary Amir Subhani on Saturday in the light of a 2014 resolution of the general administration department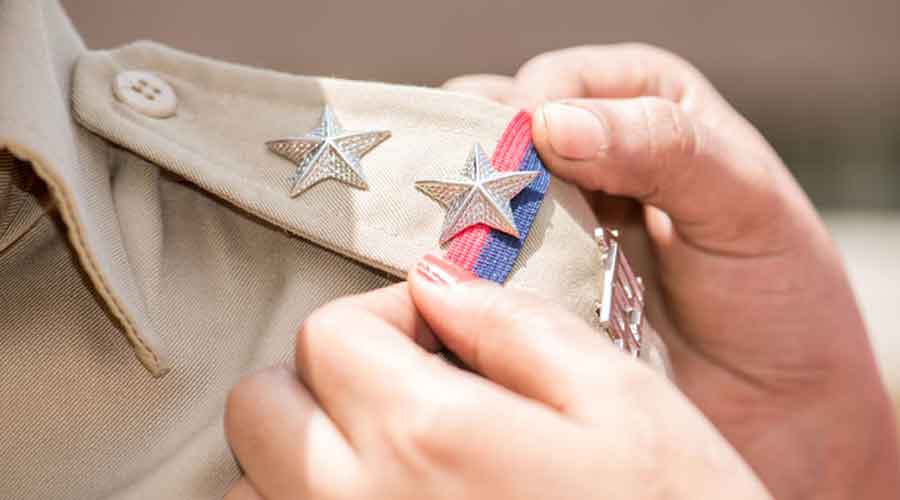 Representational image.
Shutterstock
---
Patna
|
Published 14.03.22, 01:12 AM
|
---
Bihar has paved the way for the recruitment of transgender people in the state police force and clubbed them with the Other Backward Class (OBC) category to enable them to access reservation benefits.
The decision was taken at a meeting chaired by chief secretary Amir Subhani on Saturday in the light of a 2014 resolution of the general administration department. Additional chief secretary in the general administration department Chaitanya Prasad, home department secretary Senthil Kumar, and other senior officers were present.
For every 500 appointments in the Bihar police, a transgender will be appointed. If the recruiting authorities fail to find a suitable person from the community, vacancies will not be carried forward and OBC candidates will fill them instead.
Initially, the state government has given its nod for the recruitment of 41 constables and 10 sub-inspectors from the transgender community.
"People belonging to the transgender community, who want to serve in the Bihar police, will have to provide a certificate about their gender. They also need to be a native of Bihar and will have to submit residential certificates to prove it. Their physical eligibility test standards will be equivalent to the standards for recruitment of women," a senior administrative official told The Telegraph.
According to the 2011 census, Bihar had 40,827 persons belonging to the transgender community.
The transgender people expressed happiness over the state government's decision, but said it needed to do more to bring them to the mainstream of the society.
Transgender activist Reshma Prasad, who runs an organisation Dostana Safar, told The Telegraph: "The Bihar government's decision to provide reservation to the transgender community could be seen in the light of the public interest litigation (PIL) that we had filed in Patna High Court. The high court ordered on Friday that Bihar could also provide one per cent reservation to the transgender people along the lines of Karnataka."
"Providing reservation for recruitment into the police force is a welcome step, but the Bihar government should ensure our representation in teaching, medical, engineering and other recruitment streams. Also, clubbing us with the OBC is not right. It raises questions about the status of those transgender people who are part of the Scheduled Castes and Scheduled Tribes. We should be given both horizontal and vertical reservation in the services," she added.
Reshma asserted that research by her organisation revealed that the transgender population in the state could be well over 5 lakh, of which one lakh were known because of their profession and other circumstances, while the rest led a hidden life.
"If the government pays attention on education and employment of the transgender people, it would give them a chance to live their lives with dignity," Reshma said.