Economists foresee trend being replicated elsewhere
Bihar polls: Lost jobs and unfilled vacancies bigger issue than ever
'Never before had unemployment occupied centre-stage in any state election in India'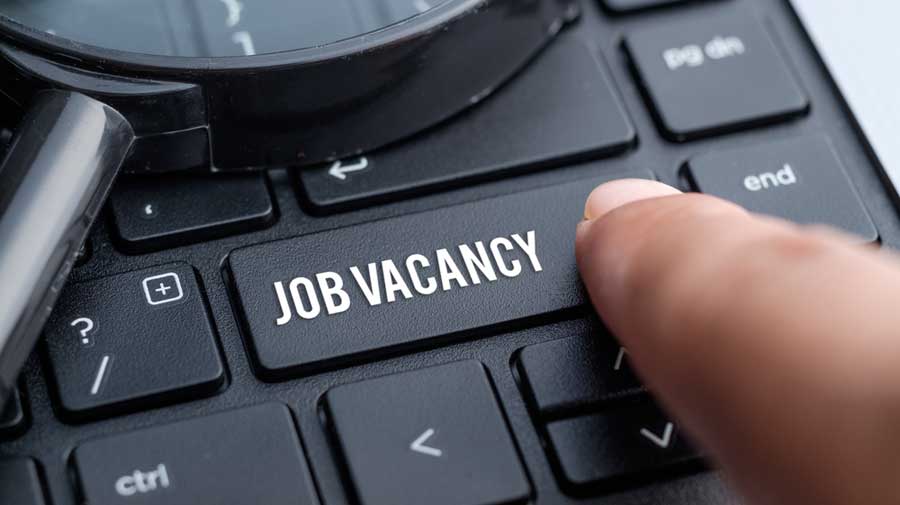 The RJD has promised 10 lakh new government jobs in Bihar if voted to power, while the BJP has promised 19 lakh jobs overall.
---
New Delhi
|
Published 02.11.20, 12:35 AM
|
---
Unemployment has become a bigger issue this Bihar election than in any previous state polls, and the trend will be seen in the other states too, economists have said.
Data have shown increasing joblessness and large-scale vacancies in government posts in Bihar, they said, adding that the ruling establishment's pro-private-sector policies and lack of interest in enhancing the public sector were contributory causes.
"Never before had unemployment occupied centre-stage in any state election in India," Sunil Ray, former director of the A.N. Sinha Institute of Social Studies, Patna, said.
"People are reeling under a never-seen-before crisis, with poverty and hunger threatening their ability to live with dignity. The situation is the same across the country. Unemployment will be an issue in every state."
According to a written reply from education minister Ramesh Pokhriyal to the Lok Sabha on September 19, Bihar accounted for 2.75 lakh of the 10.6 lakh vacant teaching posts in state government schools nationwide. This gives the state a 26 per cent share of the vacancies — the highest — compared with its 8 per cent share in the population.
Another government reply to the Lok Sabha, on July 2 last year, had shown that over 50,000 police posts in Bihar were vacant as of January 1, 2018.
Education being on the concurrent list and police on the state list, the state governments are responsible for filling these posts.
The RJD has promised 10 lakh new government jobs in Bihar if voted to power, while the BJP has promised 19 lakh jobs overall.
Ray said that even if these promises were fulfilled, Bihar's problem of joblessness would only be partially solved.
The next government should therefore focus on policy change to encourage small collective entrepreneurships at the local level, he said.
"Bihar has a large number of educated youths, graduates or Class XII pass-outs. The next government should encourage small and collective enterprises with the involvement of groups of unemployed youths," he said.
"Depending on the local ecological and social conditions and the availability of resources, these enterprises can be started in areas like manufacturing, healthcare, education, food processing, trade and so on."
Given that Bihar's economy is largely farm-based, the focus should be on sectors such as food processing and agriculture marketing, Ray suggested.
Labour economist and former JNU professor Santosh Mehrotra said that joblessness had increased in Bihar over the past 13 years, during which Nitish Kumar had been in power except for a year of Jitan Ram Manjhi's rule.
In 2004-05, unemployment among youths aged 15 to 29 was 5.4 per cent in Bihar, matching the national average, Mehrotra said. By 2017-18, the figure had risen to 22.8 per cent against a national average of 17.8 per cent. In absolute numbers, Mehrotra said, 18 lakh youths were jobless in Bihar in 2017-18.
"After Jharkhand was formed (in the year 2000), Bihar lost most of its industries and areas with mineral deposits. The state has a high per couple fertility rate too, and the additional problem of poor governance," he said.
"The result is that Bihar has been unable to attract investment in industry. Only service jobs have grown, but not at the pace in which youths are becoming educated in Bihar, including girls. This has led to this crisis of unemployment."
He said the creation of 10 lakh government jobs was feasible if the new government was ready to raise money through borrowing.
"The new government will have to enhance healthcare facilities apart from filling the vacant posts in the police, courts and schools and colleges," Mehrotra said.
As for creating non-government jobs, he said, the employment load on agriculture must shift towards services and manufacturing.
Atul Sood, professor at the Centre for the Study of Regional Development at JNU, said the vivid images of the migrant labourers' sufferings during the pandemic-induced lockdown might be a reason behind the focus on jobs this Bihar election.
He, however, said the campaign debate needed to move beyond numbers and discuss the economic and social policies that had produced the high unemployment levels and vacancies in Bihar.
If the Bihar government follows the same policies as the Centre, there will be little hope of job creation, Sood cautioned.
He attributed the large-scale vacancies in Bihar government posts partly to a lack of public funding for education and health, which he said reflected a preference for privatisation in these areas.
"That the political parties are committed to creating a certain number of jobs is a good thing. They must now tell the electorate how the jobs will be created," Sood said.
"I believe the next government needs to reorient its focus to strengthen the public sector, provide skill training, and create dynamism in the economy for more public and private investment."
Sood highlighted the need to specifically focus on employment for women, citing women's poor participation in Bihar's labour market and the pandemic's disproportionate impact on women's employment everywhere.
He said the BJP's announcement of creating employment for Bihar's women through self-help groups did not promise much.
"Bihar's women will surely like to be employed in the digital economy, gig economy, finance, real estate and trade," he said.
When it comes to women's employment, Sood said, "It's time the political parties began looking beyond precarious self-employment in traditional, low-productivity sectors and other family-based activities."