Bihar CM Nitish Kumar seeks to milk industry for cows
Entrepreneurs planning industry are asked to help set up cow sheds and process dung, urine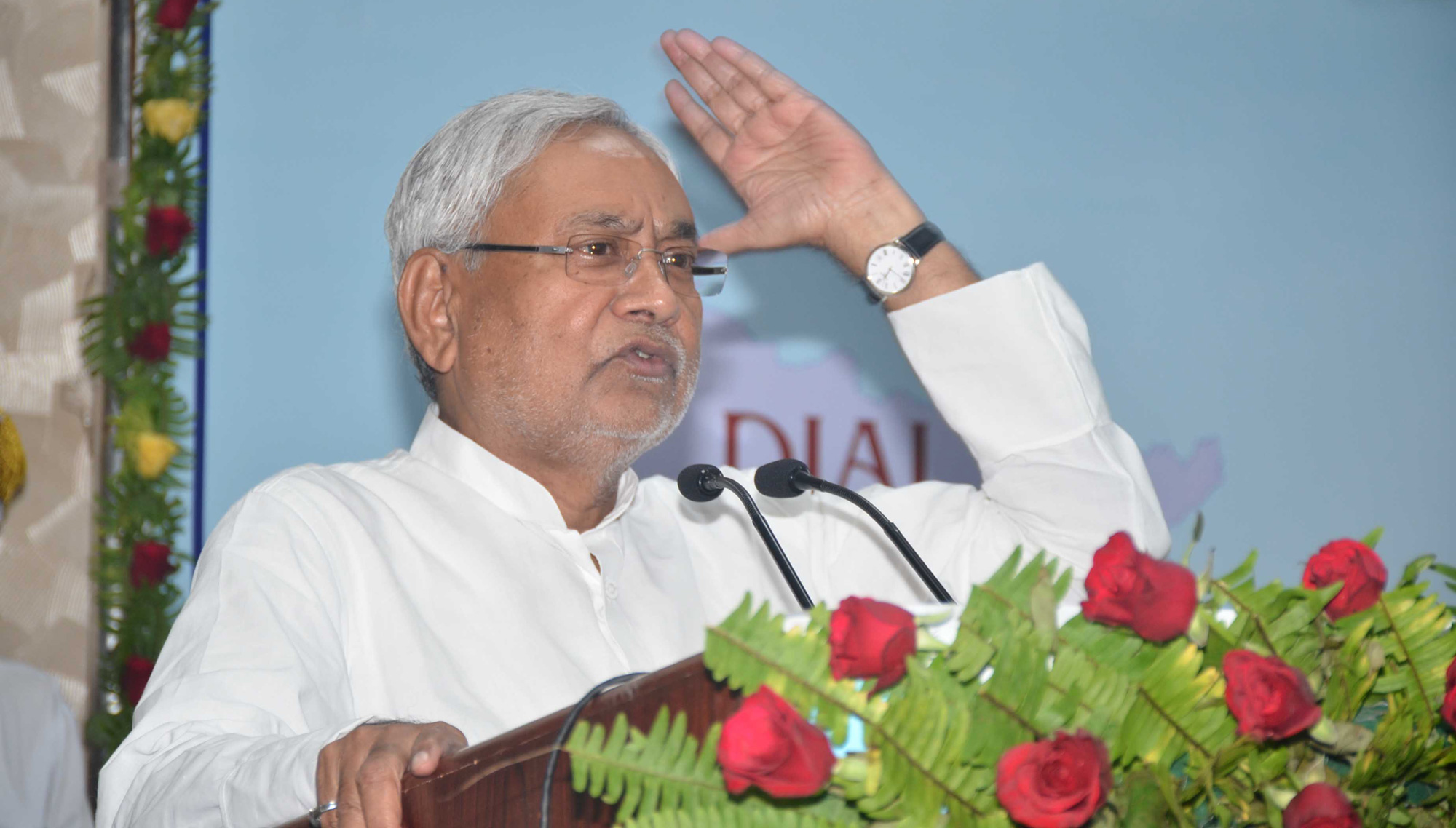 ---
Patna
|
Published 01.01.19, 10:42 PM
|
---
Bihar chief minister Nitish Kumar has asked entrepreneurs of the industry-starved state to help set up cowsheds for producing organic fertilisers and pesticides.
After gathering their wits, the entrepreneurs are now trying to figure out if the chief minister, who is an ally of the BJP, was cracking a joke or earnestly steering them towards an investment avenue.
"Cows are not only beneficial for milk production, their dung and urine are useful in producing organic fertilisers and pesticides. I request you all to help establish cowsheds in the state," a source quoted Nitish as telling the industrialists at a closed-door meeting at the secretariat on Monday.
Nitish has himself professed his inclination towards cattle-rearing and currently possesses eight cows and six calves at his residence in Patna.
Some industrialists told The Telegraph they got the impression that the chief minister made the suggestion in all earnestness and they were stumped, especially since such an interaction was being held after a gap of 14 months.
"It was a shocking request for an entrepreneurs' meet. Opening cowsheds is not the job of industrialists. The chief minister's statement diluted the seriousness of the entire exercise that was being carried out after a long gap. It seems he has given up on bringing investments to the state," an industrialist said on the condition of anonymity.
But Bihar Industries Association president K.P.S. Keshri pointed out that Nitish was adept at making a statement in jest with a straight face. "Nitish's googly could have been said in jest. He also pointed out that fertilisers and pesticides made from cow dung and urine could lead to much income as the world is emphasising on organic farming," Keshri said.
None of the industrialists, most of them from the food processing and iron and steel sectors with little connection to dairy production, said anything on the proposal that could have been taken by Nitish as an assurance.
One demand of a section of industrialists did have a connection with milk. They wanted the private sector to be allowed to set up milk processing units, a segment currently under the control of cooperative bodies.
Around a dozen ministers, including deputy chief minister and BJP leader Sushil Kumar Modi, industries minister Jai Kumar Singh, senior government officials, representatives of various trade and industry bodies such as Bihar Chamber of Commerce and Industry president P.K. Agrawal, Bihar Industries Association's Keshri, CII Bihar chapter president P.K. Sinha, and Assocham Bihar region chief Ram Lall Khetan, were present at the meeting.
Nitish, while he was still a part of the Grand Alliance with the Congress and the Rashtriya Janata Dal, had on various occasions pointed to the need for having cowsheds to house stray or abandoned cattle.
He used to assert that the cow vigilantes who took to violence in the name of protecting cows were not doing anything to save stray and abandoned bovines.
Even after joining the NDA, he kept up the discussion on the need for cowsheds to free the roads from stray cattle.