Beer bottle attack on worshippers in church
The congregation at the New Life Fellowship Church was attacked with swords, iron rods and bottles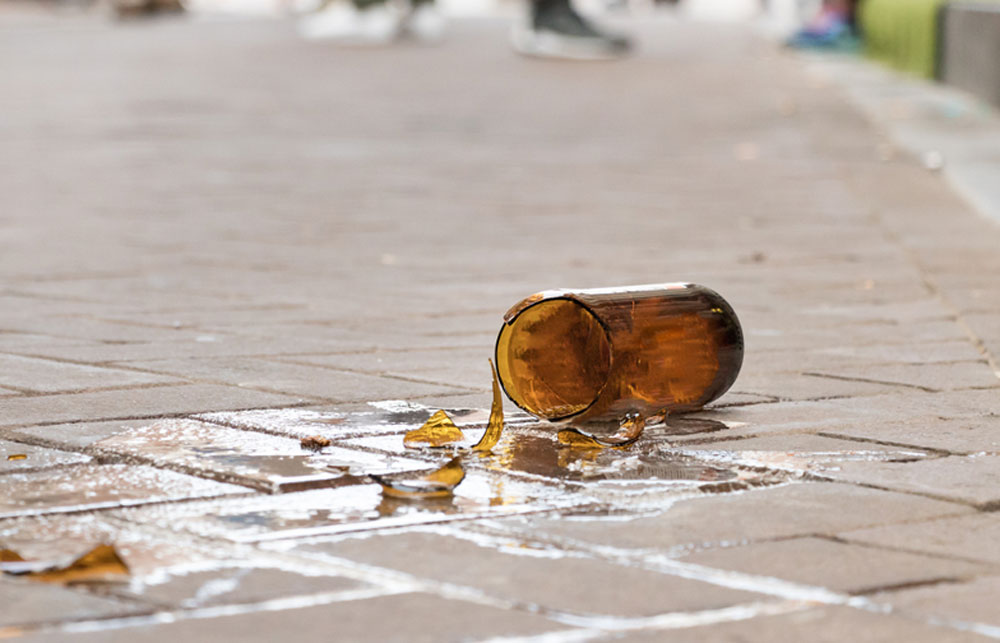 ---
|
Mumbai
|
Published 24.12.18, 10:31 PM
---
Beer bottles were smashed on the heads of churchgoers who formed a ring around the rest of the congregation to protect them from an armed group that had barged into a church in Maharashtra two days before Christmas, some of the victims and the pastor said on Monday.
The 40-strong congregation attending the Sunday service was attacked with swords, iron rods and the bottles at the New Life Fellowship Church in Kolhapur's Kowad, around 474km from Mumbai and close to the Karnataka border.
Eight of the injured were admitted to two hospitals in Karnataka's Belgaum, around 20km away from the attack site. Four are still admitted in the intensive care unit. Sachin Baghde, 20, had a clot removed from his brain on Monday afternoon.
The prayer service at the church had started around 11am, and the attack took place some 45 minutes later.
"Around 15-20 people came on motorbikes, armed with iron rods and swords. They hurled stones at the church building and then barged inside," said Arjun Muttekar, one of the victims.
"The group of armed men accused us of holding conversion programmes before starting the assault," said Anil Bhonsale, the pastor.
The assault went on for some 30 minutes, following which police arrived and the attackers fled.
"While the assailants were leaving, two men walked in and said in Hindi that 'from next Sunday no one should be seen here'," said Benjamin Dutani, who was present when the attack took place.
"There have been 445 such attacks across the country on Sunday prayer services this year. In the past two and a half years, 1,300 complaints have been registered," said Shibu Thomas, founder of Persecution Relief, which provides assistance to victims of religious persecution.
"There was no trigger. The prayer service has been held in the church for 21 years and there was never any trouble in the past," he said.
No arrests had been made till Monday evening. "Investigation is on in this matter," said a senior police officer in Kolhapur.