BSP opposes citizenship bill, TMC vague
Parties that have taken a clear position on opposing the CAB are Congress, RJD, SP, BSP, the Left constituents, AAP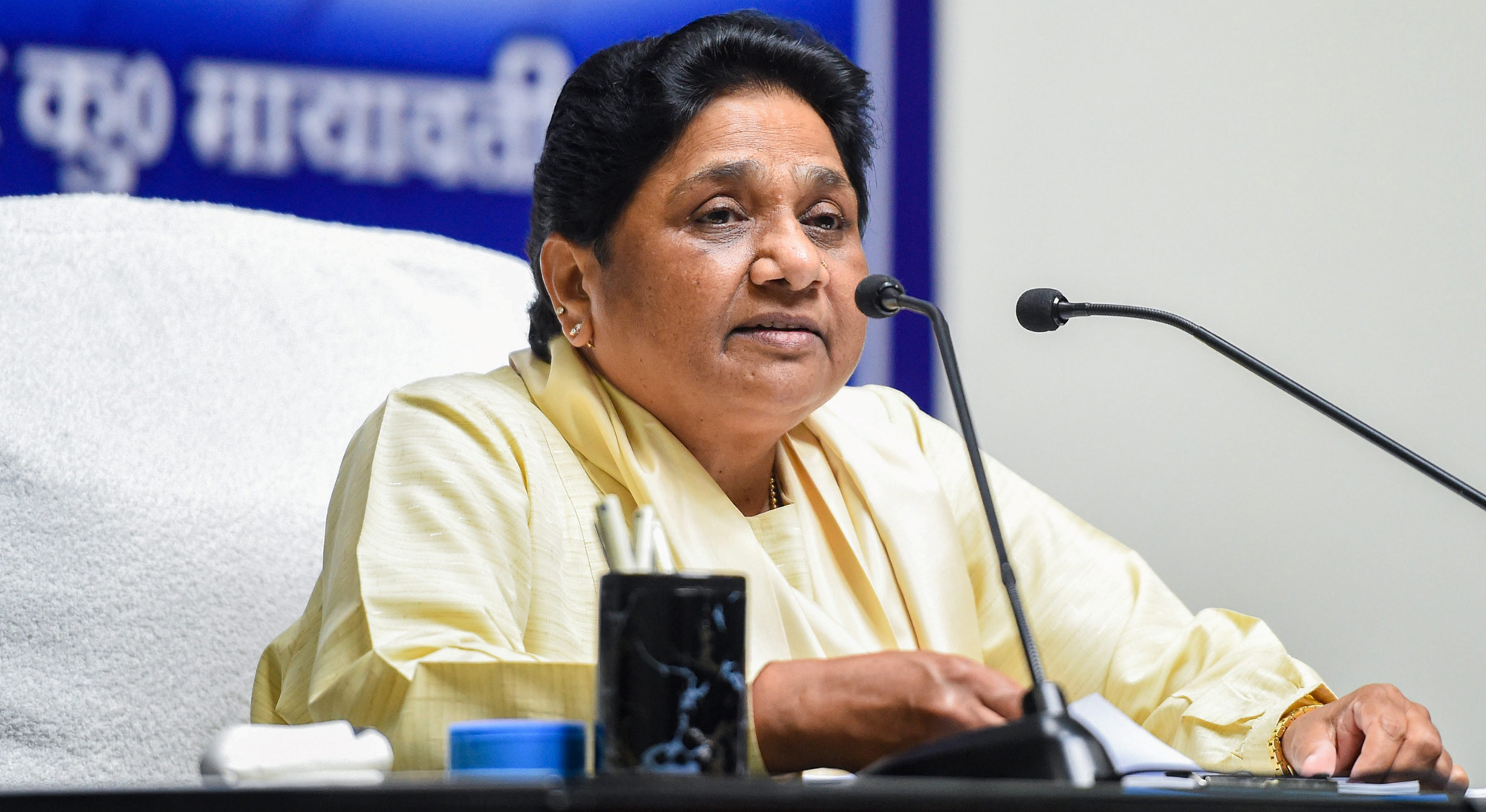 ---
---
The BSP on Thursday came out openly against the Citizenship (Amendment) Bill while the Trinamul Congress is yet to reveal its hand as far as how it would vote when the draft legislation is put to the test of numbers, particularly in the Rajya Sabha.
As of now, the parties that have taken a clear position on opposing the CAB are the Congress, RJD, Samajwadi Party, BSP, the Left constituents, and AAP. BSP leader Mayawati called a media conference to make a public announcement, underscoring that the CAB went against the Constitution.
Trinamul's MPs who attended the Opposition meeting called by Congress leader Ghulam Nabi Azad to strategise on the CAB side-stepped efforts to pin them down on how the party would vote, pointing to the fact that the government was comfortably positioned even in the Rajya Sabha now.
Trinamul's stand is that the Opposition should focus on getting the narrative right and counter the BJP's campaign as there is still no clarity on the fine print of the bill. Trinamul's Rajya Sabha leader Derek O'Brien has apparently written to Chairman M. Venkaiah Naidu, seeking a copy of the bill.
The Opposition is conscious that it does not have the numbers in the Rajya Sabha also to stall the CAB this time the way it had in the first Modi regime, but some are still keen on making a point that they are "standing on the right side of history and the Constitution".
Trinamul's main thrust was on debunking Union home minister Amit Shah's effort to de-hyphenate the CAB and the NRC. Pointing to the "disaster" the NRC in Assam has proved to be, Derek said: "Now, they want to replicate a failed model nationwide."
His party's understanding is that the two are linked as the BJP hopes to placate the sentiments in Assam over the NRC by offering the CAB as a way of ensuring that the Hindus left out will not be sent to detention camps.
AAP's Rajya Sabha MP Sanjay Singh said the CAB would be used to chase away people of Uttar Pradesh and Bihar — among the biggest migrants internally — from different states, particularly Gujarat. "It is just an exercise to cover up the mess they have created with the NRC in Assam."
On the reluctance of parties like Trinamul to commit on a vote right away, a source said: "Give it time for things to firm up." The source pointed out that even the AIADMK was unhappy as there was no provision for Hindus from Sri Lanka in the bill.
Add to this fears apparently even within the Right wing in Punjab that it could provide an opening for Khalistani elements from Pakistan to take citizenship here.