SC concludes hearing in Ayodhya land case
The apex court has granted 3 days to contesting parties to file written notes on 'moulding of relief' or narrowing down the issues on which the court is required to adjudicate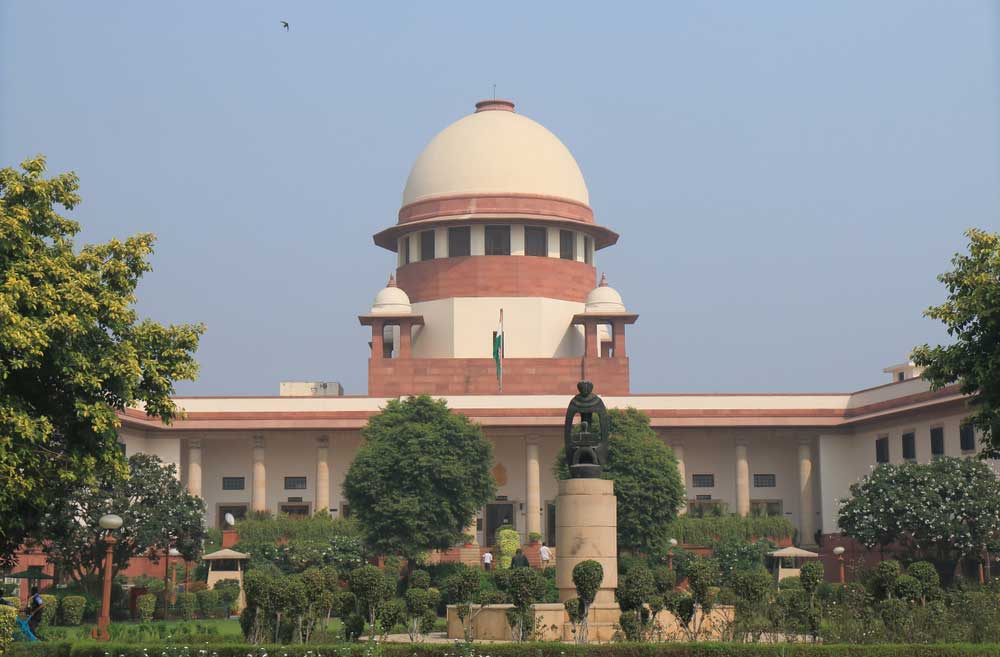 The bench said it is hearing the Ayodhya land dispute case for the last 39 days and no more time beyond today will be granted to parties to conclude the hearing in the case
(Shutterstock)
---
New Delhi
|
Published 16.10.19, 06:18 AM
|
---
A 5-judge Constitution bench, headed by Chief Justice Ranjan Gogoi, on Wednesday granted three days to contesting parties to file written notes on 'moulding of relief' or narrowing down the issues on which the court is required to adjudicate.

Earlier in the day, the apex court had made it clear that it will conclude today the day-to-day hearing in the case, saying 'enough is enough'.

The bench said that it is hearing the Ayodhya land dispute case for the last 39 days and no more time beyond today will be granted to parties to conclude the hearing in the case.
'This matter is going to be finished today by 5 pm. Enough is enough,' the bench, which also comprises justices S. A. Bobde, D. Y. Chandrachud, Ashok Bhushan and S. A. Nazeer, said at the start of the proceedings on the 40th day.
The apex court had earlier said the hearing would be concluded on October 17. The deadline was advanced by one more day. The CJI is demitting office on November 17.
In the proceedings, senior advocate Rajeev Dhavan, representing the Muslim parties in the dispute, tore up a pictorial map showing the exact birthplace of deity Ram.
Dhavan first objected the reference to the pictorial map showing the exact birthplace of deity Ram at the disputed site in Ayodhya by senior advocate Vikas Singh, representing the All India Hindu Mahasabha.
Then he asked the bench as to what he should do with it, to which the bench said that he can shred it into pieces.
Dhavan went on to tear the pictorial map, provided by the counsel for All India Hindu Mahasabha, in the courtroom.
During the arguments, Singh referred to various aspects of the Allahabad High Court judgement and said there has been long faith and belief on the part of Hindus with regard to the sacred nature of the birthplace of deity Ram.
Dhavan had also objected to Singh's attempt to refer to a book on Ayodhya, written by former IPS officer Kishore Kunal, saying such attempts should be disallowed.
The bench had then asked Singh to proceed with the hearing saying, 'Mr Dhavan, we have taken note of your objection.'
The bench also rejected a plea of a party seeking to intervene in the ongoing hearing and said no such interventions will be allowed now at this stage of proceedings.
Senior advocate C. S. Vaidyanathan, appearing for a Hindu party, has commenced his submission in response to a lawsuit filed by Sunni Waqf board in 1961, seeking title claim over the 2.77 acre disputed land at Ayodhya.
Fourteen appeals have been filed in the apex court against the 2010 Allahabad High Court judgment, delivered in four civil suits, that the 2.77-acre land in Ayodhya be partitioned equally among three parties – the Sunni Waqf Board, the Nirmohi Akhara and Ram Lalla.