Ayodhya case: Like a lollipop, we got land, says Muslim litigant
Some of them say they want a review, but all are relived the matter has ended for now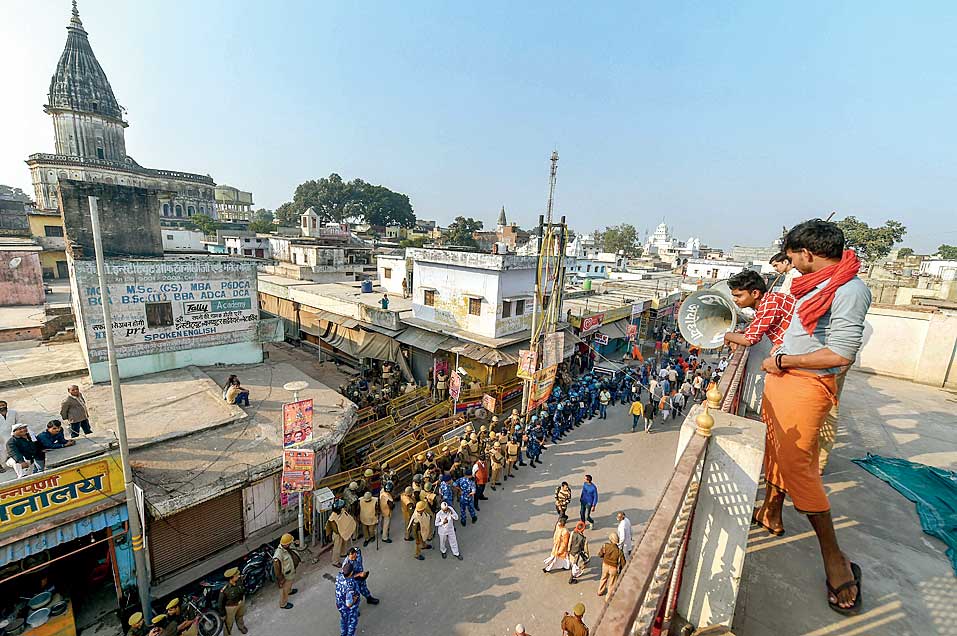 ---
---
Like children are given lollipops, the Muslims have been given land in Ayodhya, Muslim side petitioner Haji Mehboob said today.
"Jaise bachchon ko lollypop diya jata hain, wahi tareeke se unhone kiya hai (the way they have dealt with us is similar to giving a lollypop to a child)," Mehboob said. He supported the Muslim side's lawyer, Uttar Pradesh Sunni Central Waqf Board's Zafaryab Jilani, who said he would look into filing a review petition.
Jilani told a new conference this morning that he respected the Ayodhya verdict, but wasn't satisfied. He said the five acres had no value to Muslims. It is a sentiment shared by the Muslim parties and some Muslim leaders such as AIMIM leader Asaduddin Owaisi.
A day before the judgment was announced, Muslim leaders and clerics across the country had appealed for peace no matter what the outcome.
Today, after the verdict, this website spoke to three representatives of the five original petitioners who had been fighting the case since the 1950s.
Iqbal Ansari, who represented his father Hashim Ansari in court, had said all along that whatever the court decides, he will accept. "Now that they have decided, we accept and respect their judgment," Ansari said.
Mohammad Umar, another litigant who represented his grandfather in the case, felt the decision was disappointing. "We had been saying 'leave the masjid area and take everything else around it'. This is like giving alms," he said. He said this proposal of giving Muslim land elsewhere has been around for a while. "But the fight was for that particular land, why should we talk about any other land. The land where Muslims prayed, the land for which my grandfather Zahur Ahmad filed a claim after the idols were placed," Umar said.
Ansari, however, hoped that today's verdict would reduce the hatred between Hindus and Muslims. "They exploited this to do politics, used it to spread hatred between Hindus and Muslims. Whatever had to happen, that happened long ago, but using this as an excuse they used to bother people. Now that it is settled, this is a good thing for the country," he said.
Mohammad Umar was glad too that the "mudda" had finally ended, but wasn't sure if Muslims really had a choice. "We have to accept whatever they say, the government is theirs. Ab hum log toh unke adheen hain. Sarkar chahe toh humara ghar bhi le sakti hai apne zaroorat ke samay (we all are under their rule. The government, if it feels like it, can even take our homes away)," he said.