Victory of belief over facts, says Asaduddin Owaisi
Muslims should reject the offer of 5 acres of alternative land, he says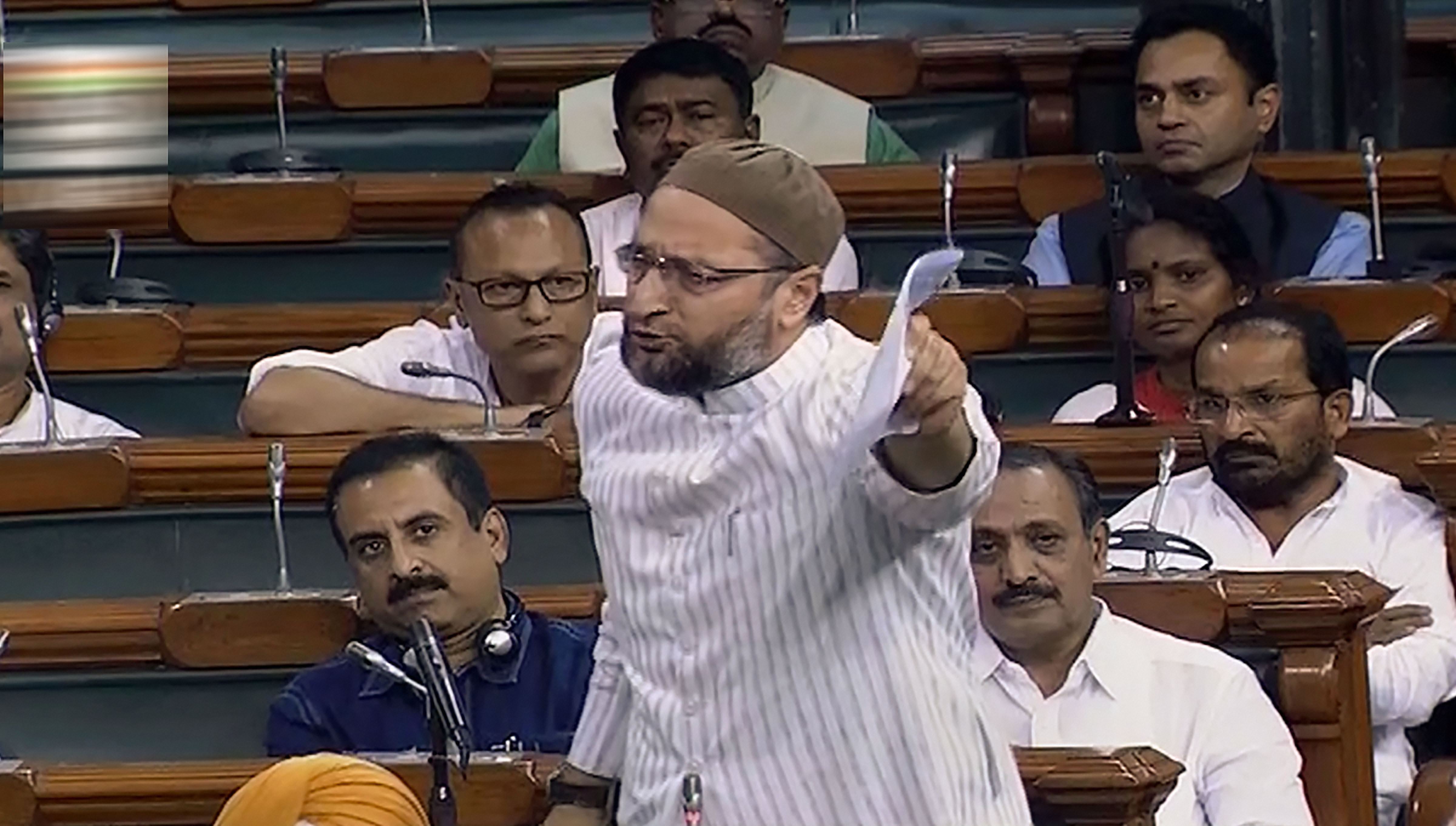 ---
---
Asaduddin Owaisi, the leader of the All India Majlis-e-Ittehadul Muslimeen (AIMIM), said the Ayodhya land case verdict was the "victory of belief over facts".
He said h was not satisfied with the The Hyderabad MP, responding to the apex court verdict, also said he was not happy with the ruling. The Supreme Court, he said, is 'indeed supreme but not infallible' quoting former Chief Justice of India J.S. Verma.
He said Muslims should reject the offer for 5 acres of alternative land in Ayodhya because this case was not about getting land but for "the right of Muslims" in the country.
Owaisi pointed out that those who had demolised the Babri Masjid have now been asked to form a trust and start construction of a Ram temple.
He said he was of the same opinion as the All India Muslim Personal Law Board that there should be a review of the unanimous verdict of the five-judge Constitution bench.
Several prominent Muslim leaders appealed for peace and harmony, even as they expressed unhappiness over the ruling.
The All India Muslim Personal Law Board (AIMPLB) in a tweet said: 'We presented solid evidences to prove our stance. Our legal committee will review the judgment. We have sincerely tried to fulfil our responsibility to restore the demolished Babri Masjid.'
Mufti Abul Qasim Nomani, the current mohtamim or vice-chancellor of the Islamic seminary Darul Uloom Deoband, said the ruling is "beyond my understanding. I feel there were enough evidences in favour of the mosque but these were not taken into consideration.'
He called for maintaining peace and harmony.
UP Waqf Board welcomes verdict

The Uttar Pradesh Shia Central Waqf Board, whose appeal was dismissed by the Supreme Court, has welcomed the verdict, chairman Waseem Rizvi said.