Atrocity over property dispute in Odisha
Incident outcome of enmity between members of two families: Police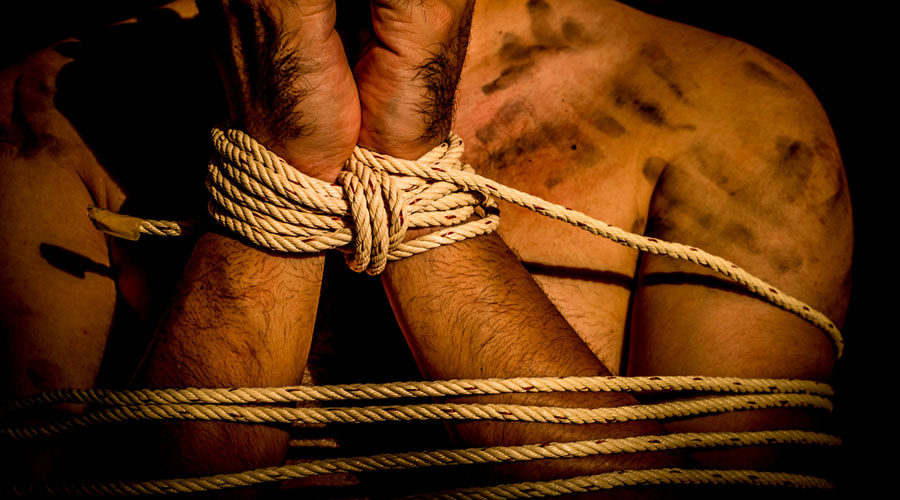 ---
---
A 36-year old man was allegedly beaten up, tonsured and forced to drink urine in Odisha's Bhadrak district, about 160km from here. The incident took place at Baunsabag village under the district's Tihidi police station area on July 29.
Police swung into action after a case was registered on Monday after a video of the man being tortured and humiliated went viral on social media. Bhadrak district collector has ordered a probe.
"Both the block development officer (BDO) and officer in charge of Tihidi police station have been directed to submit a detailed inquiry report on the incident," Bhadrak collector Dr Gyana Das told reporters.
According to the complaint lodged by victim Sukdev Mahalik's wife, some people came to their house on the evening of July 29 and damaged the motorcycle parked in the verandah. When Sukdev protested he was dragged out of the house and beaten up mercilessly by the miscreants who later tied him up with a rope. He was paraded on the streets of the villages after being garlanded with shoes and then made to drink urine, his wife alleged.
Tihidi police officer in charge Ramesh Chandra Singh told The Telegraph, "The incident was the outcome of the enmity between the members of two families which flared up on July 29. Earlier both sides had fought over property matters. The victim had even gone to jail last year and was released on bail."
Sukdev is even alleged to have developed an illicit relationship with the wife of his rival who happens to be the eldest brother of the family accused of attacking and humiliating him on July 29. Sukdev had been caught in a compromising position with the wife of the accused. The wife was forced to leave the village for her paternal home. Sukdev's rivals were looking for the right opportunity to attack him.
Police said all those involved in the case have been detained and being interrogated. "We have already forwarded the main accused to court," Singh said.