Assam polls 2021: BJP under pressure to consider a change of chief minister
The party along with its allies has returned to power to the state, for a second term albeit with a reduced majority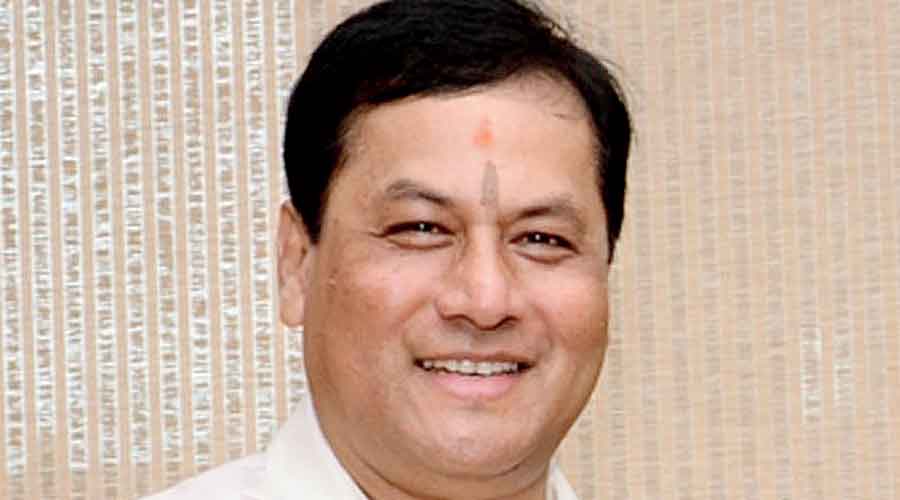 Sarbananda Sonowal
File picture
---
New Delhi
|
Published 05.05.21, 01:54 AM
|
---
The BJP's central leadership has come under pressure to consider a change of chief minister in Assam, where the party along with its allies has returned to power for a second term albeit with a reduced majority, insiders said.
According to the sources, the BJP is under pressure to replace incumbent chief minister Sarbananda Sonowal with Himanta Biswa Sarma, whose clout with the top leadership in Delhi is well known. Also, Himanta wields immense influence across the Northeast and had held important portfolios in the outgoing government, such as finance, planning and development, health and family welfare, education and PWD.
"We may go for a change of leadership in Assam. A central observer will soon be sent to start the process of electing the legislature party leader," a BJP leader said.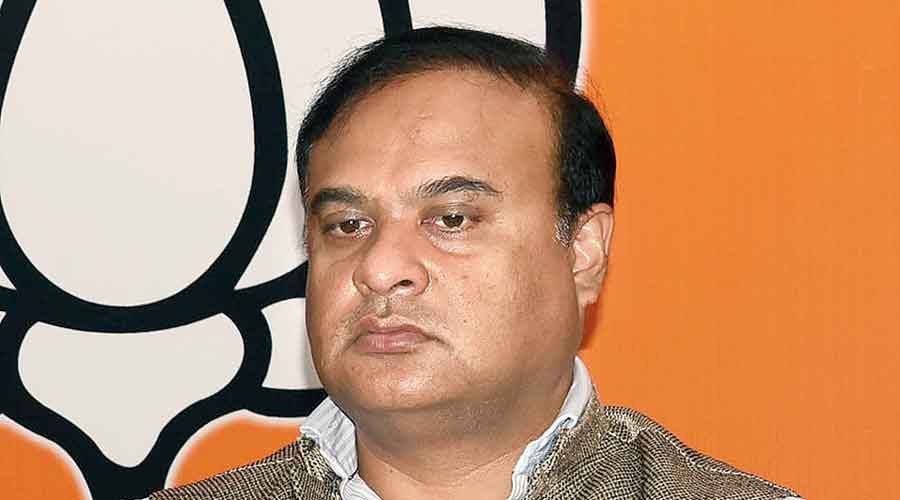 Himanta, a Congress stalwart, crossed over to the BJP in 2015 and is widely known to have impressed then BJP chief Amit Shah with his "political management skills". Shah, the party insiders said, acknowledges Himanta's contribution in aiding the BJP's expansion across the Northeast, a region ideologically important for the party.
Himanta had also been the convener of the North East Democratic Alliance, a forum aimed at bringing regional parties under one umbrella led by the BJP.
Sources close to Himanta claimed that he always had his sights set on the chief minister's post.
"He has delivered a lot for the party and also proved his loyalty to the leadership. Now he is seeking his pound of flesh," a BJP leader said.
The Himanta factor had led the BJP to keep the question of the next chief minister ambiguous during the polls. The party did not proclaim that Sonowal would continue to be chief minister.
A section of BJP leaders, however, indicated that it may not be easy for the central leadership to hoist Himanta, since the party usually desists from giving top posts to people who have crossed over from other parties.
Himanta's supporters, however, have countered this contention, pointing out that Sonowal too had come to the BJP from the Asom Gana Parishad.
The BJP insiders said the central leadership had been confronted with the difficult situation of choosing between Sonowal and Himanta. The party cannot brush aside the utility of Himanta, whose clout across the Northeast is well known and has also been tested in the past five years.
Sources said that if Shah had his way, he could push for Himanta to be made chief minister. "Amitbhai believes Himanta is super-efficient. We have heard him say 'Himanta master aadmi hai'," a BJP leader said.
The defeat of the BJP in Bengal, however, has come as a personal blow to Shah and some in the party feel he may not be able to push Himanta's name with authority.
"Finally, the issue will be resolved by Narendra Modiji. Once he indicates his choice, the newly elected MLAs would be asked to endorse it unanimously," a leader said.